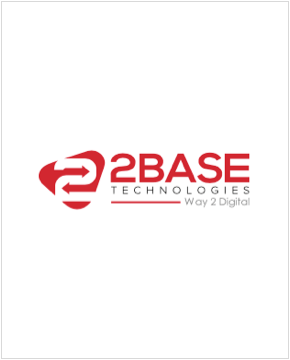 345 W Fullerton Parkway, Suite 1205, Chicago, IL 60614
Phone: 847-848-5501
Founded: 2010
CEO: Nidhin Baby
Top Clients: United Nations, Emirates, PirateFM, StarRadio
Expertise: Internet of Things (IoT) Technology, Mobile App Development
2Base Technologies is an international digital transformation company with headquarters in Chicago and India.
They connect with team members from around the world who have deep levels of expertise and breadth of experience to create apps for users who need global appeal and global use.
When it comes to mobile app development, they work with clients to bring their creative ideas to life and blend them with the latest technology, keeping them involved at every step in the process.