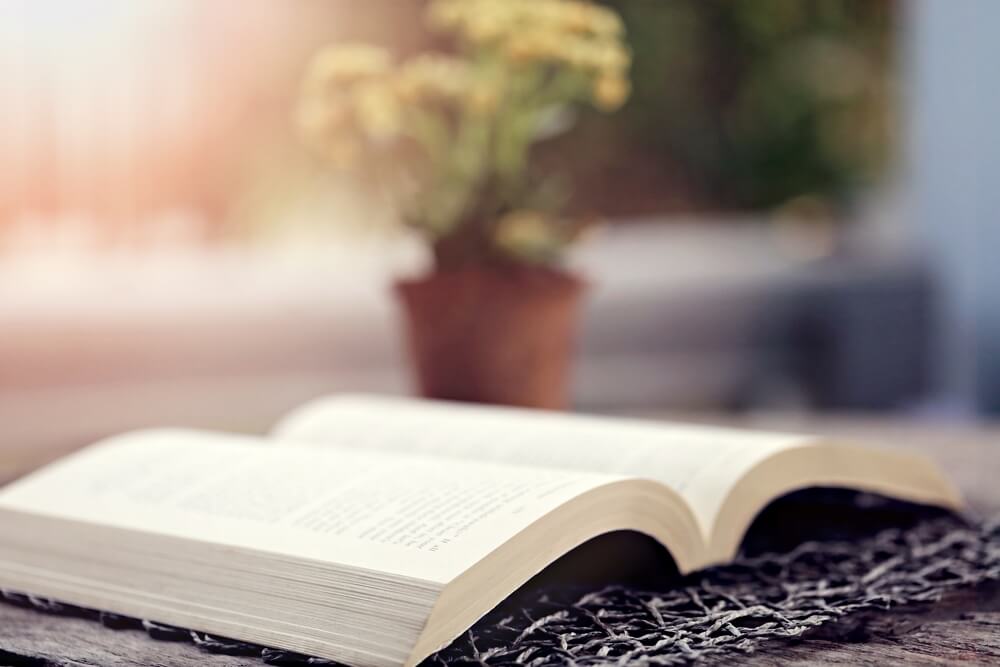 Many of us followed the adventures of superhero characters when growing up. Superman, Batman, Wonder Woman, and a host of others, all of whom are largely unblemished do-gooders of noble spirit, mind, and action.
The downside?  These heroic figures reflect almost nothing of the world we are creating. That's why anti-hero books have steadily gained more traction with readers over the years.
Most readers turn to anti-hero books because they want to read something as close to reality as possible; a story they can relate to. Some people are drawn to the unique charm and appeal of fictional characters who aren't afraid of going against the grain. Others love these books for the morally reprehensible protagonists who are often possessed of a dark sense of humor.
No matter what your reason for being a fan, the top anti-hero books are deliciously entertaining, fun to read, and usually unpredictable. Want to read the best anti-hero books but not sure where to start? Lucky for you, we have rounded up a list of the very best anti-hero books of all time.
1: Clarissa: Or, The History of a Young Lady, by Samuel Richardson (1748)
Amazon
Now part of Penguin Classics, Clarissa, or, the History of a Young Lady is a literary novel written by the 17-century English author Samuel Richardson. It has stood the test of time to become among the top anti-hero books of all-time. The epistolary novel follows the tragic story of Clarissa Harlowe, a Victorian-era young lady who can't seem to catch a break from her unscrupulous family.
The real anti-hero in the book is Clarissa's love interest, Lovelace. He is the archetypical "rake" and immoral who is degenerate and untrustworthy. Lovelace goes to great and brutal lengths to seduce Clarissa. The two contrasting characters make Clarissa: Or, The History of a Young Lady an incredibly awesome book.
2: Vanity Fair, by William Makepeace Thackeray (1848)
Amazon
William Thackeray's Vanity Fair is a novel that hardly needs an introduction. It's one of the most recognized satirical anti-hero books in any fiction section. Even though the novel is subtitled A Novel without a Hero, it prominently features the story of Becky Sharpe, a ruthless Victorian-era social climber.
Becky is the complete package – brilliant, charming, and beautiful, but she has one problem: poverty. To climb the social ladder she must manipulate her way through the use of a series of dirty tricks, betrayal, and blackmail.
Vanity Fair is regarded as one of the first novels to veer off the concept of heroism, a theme that was quite the literary norm in the Victorian era. Its success has inspired many adaptations in theater, audio, film, and TV, including the 2018 ITV/Amazon Studios miniseries featuring Olivia Cooke, Michael Palin, and Tom Bateman.
3: Crime and Punishment, by Fyodor Dostoevsky (1866)
Amazon
Fyodor Dostoevsky's 1866 Crime and Punishment is not just one of the top anti-hero books; it is recognized as one of the ultimate works of literature. In it, the Russian author revisits his favorite themes of crime, murder, and moral dilemmas. It features the murder plot of Rodion Raskolnikov, a desperately poor ex-student in St. Petersburg.
Instead of being remorseful for killing and robbing a pawnbroker, the protagonist is rather proud of the murder and sees it as a noble act for the greater good. The story was first published in 12 parts in the journal Russian Messenger in 1866. This iconic novel has also been adapted into a whopping 25 film adaptations, including a 2002 movie starring Crispin Glover and Vanessa Redgrave.
4: Gone with the Wind, by Margaret Mitchell (1936)
Amazon
If you are fond of anti-hero stories disguised as historical fiction, then Margaret Mitchell's Gone With the Wind is sure to please. Originally published in 1936, the story is set in ante bellum Atlanta and Clayton County, Georgia. The title is drawn from Ernest Dowson's poem by the same name.
The story is about Scarlett O'Hara, a young lady from a well-off family during the Reconstruction Era. She must use every trick in the book to beat poverty after her plantation is destroyed during Sherman's "March to the Sea." Gone with the Wind was adapted for film in 1939 and was awarded the 1937 Pulitzer Prize for Fiction.
5: Brighton Rock, by Graham Greene (1938)
Amazon
First published in 1938, Brighton Rock is a timeless murder thriller written by Graham Green. It was later adapted (in 1948) into an iconic British gangster film noir featuring Richard Attenborough as the central character Pinkie Brown. There's also another 2010 adaptation directed by Rowan Joffé featuring Sam Riley (as Pinkie), Andrea Riseborough, and Sean Harris.
The book is set in 1930s Brighton & Hove Albion and tells the story of Pinkie Brown, a 17-year-old serial lawbreaker. The anti-hero figure is bitter and frightening through his remorseless savagery. Readers love this teen sociopath who is heartlessly cunning and yet very loyal and occasionally tender.
6: Catcher in the Rye, J. D. Salinger (1951)
Amazon
Originally published as part of a series between 1945 and 1946, Catcher in the Rye is a coming-of-age story and the first novel written by J. D. Salinger. It was initially written for adult readers but ended up being a massive hit with teens and tweens thanks to its criticism of the shallowness of society.
Young readers love Salinger's themes of alienation, fear, and anxiety. The name Holden Caulfield, the main protagonist in the book, has become nearly synonymous with teen rebellion in popular culture.
Catcher in the Rye weaves through the complicated topics of depression, sex, relationships, loss, a sense of belonging, identity crisis, and innocence. The book is well-written, and the characters are outstandingly conceptualized, which make it a solid read for adults and teenagers alike.
7: A Clockwork Orange, by Anthony Burgess (1962)
Amazon
Initially published in 1962, A Clockwork Orange is an anti-hero classic that doubles as a black comedy and dystopian satire novel. This early work of the British author Anthony Burgess has had an immense impact on visual, musical, and literary culture over the years. What ultimately makes it one of the best anti-hero books is the main character Alex who communicates in a ruthless slang invented by the author to render his psychopathic traits.
A Clockwork Orange is set in a futuristic society in which criminal youngsters take over the streets at night. The story is disturbing in an enjoyable way. In 2005, Time magazine named the book one of the 100 best English-language novels written since 1923. It was adapted into a sci-fi film starring Malcolm McDowell, Patrick Magee, and Adrienne Corri in 1971.
8: The Vampire Chronicles, by Anne Rice (1976)
Amazon
If you're a fan of anti-hero literature, the chances are good that you are not new to famed American author Anne Rice. The Vampire Chronicles is her best-selling series of top anti-hero books revealing the life adventures of Lestat de Lioncourt, a 250-year-old French vampire. It includes Interview with the Vampire (1976), The Vampire Lestat (1985), The Queen of the Damned (1988), The Tale of the Body Thief (1992), Memnoch the Devil (1995), The Vampire Armand (1998), Merrick (2000), Blood and Gold (2001), Blackwood Farm (2002), Blood Canticle (2003), and lastly the Prince Lestat (2014).
The central anti-hero in these novels is part unselfish, part brutal. Most readers love his ruthlessness, rebellion, and vanity that is well-balanced by his unexpected sense of responsibility towards his closest loved ones. For most, the story is defiant and cruel, and yet so entertaining and loveable; that the series will leave you gasping for more anti-hero action!
9: The Sword of the Lictor, by Gene Wolfe (1981)
Amazon
This is the bestselling fantasy novel ever written by the American author Gene Wolfe. It marks the third novel in his The Book of the New Sun tetralogy. The debut novel was Shadow of the Torturer (1980) while others in the series include The Claw of the Conciliator (1981) and The Citadel of the Autarch (1983).
Written in the first person, the novel narrates the chronicles of Severian, a journeyman torturer from the city of Thrax. Unfortunately, he is humiliated, outcast, and forced to roam around in disgrace. Reading like science fiction fantasy, The Sword of the Lictor is packed with some of the most interesting anti-heroes you will meet. In some instances, the novel has been compared to J.R.R. Tolkien's masterpiece Lord of the Rings because of its visionary reach.
10: Wasp Factory, by Iain Banks (1984)
Amazon
Wasp Factory is the first novel and the most controversial book ever authored by the famed Scottish writer Iain Banks. The story is told in the first person by the protagonist Francis Cauldhame. It transports us into the disturbing, imaginative, and bizarre world of the 16-year-old psychopath.
Wasp Factory was (and still is) a polarizing novel, so expect unsavory murders, ritualistic violence, and resentful misogyny at its worst. The book reads fast, and is extremely exhilarating and entertaining.
In 1997, this action and murder adventure was listed by The Independent as one of the top 100 books of the 20th century. It was adapted into an opera in Australia by composer-cum-producer Ben Frost in 2013.
11: American Psycho, by Bret Easton Ellis (1991)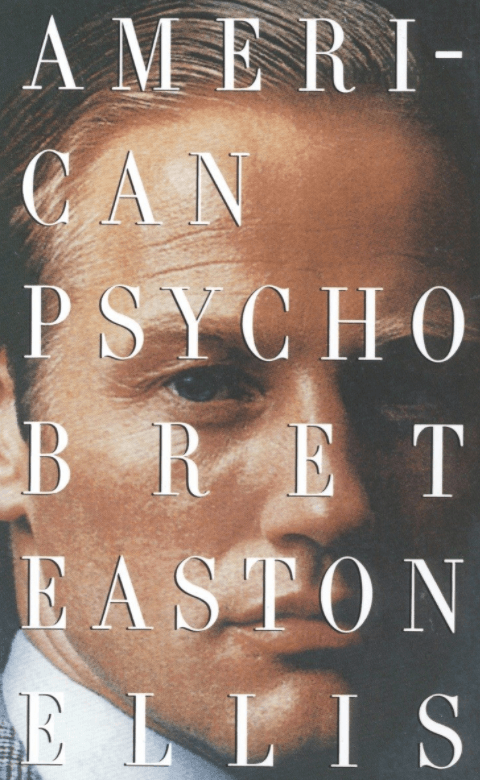 American Psycho is a cult favorite anti-hero novel authored by Bret Easton Ellis. It is set in 1980's Manhattan and follows the narrative of Patrick Bateman, an investment banker and brutal serial killer. The book pairs postmodern themes and unspeakable horror with a creative exploration of the absurdity and madness of violence.
American Psycho was such a huge success as a novel that Lion's Gate adapted it into a popular film of the same name in 2000. Directed by Mary Harron, the blockbuster picture stars Christian Bale, Reese Witherspoon, Jared Leto, and Chloe Sevigny. There is also a musical adaptation that debuted on Broadway at the Almeida Theatre in London.
Buy American Psycho, by Bret Easton Ellis on Amazon here.
12: Black Sun Rising, by Celia S. Friedman (1991)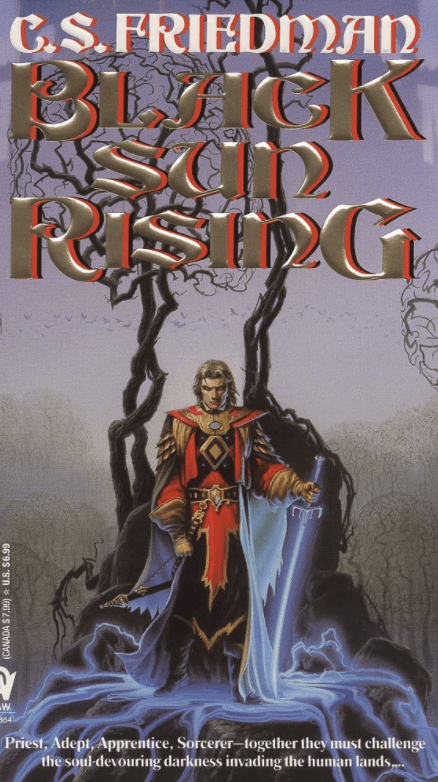 For a genuinely evil and heartless anti-hero story, you can never go wrong with Celia S. Friedman's ColdFire trilogy. The Black Sun Rising is book #1 in this three-part series that follows the story of Damien Vryce, a "high priest" in the fictional planet of Erna. The sequel, When True Night Falls, was published in 1993, followed by Crown of Shadows, which was published in the same year.
Although the novel has numerous important anti-heroes, Tarrant seems to stand out because he is a straight evil character. How evil? He traded his soul for a measly small prize. Oddly, even though he is a cold-hearted guy out to destroy anything and everything on his path, Tarrant still manages to hold the reader's sympathies.
This novel is remarkably engrossing. The compelling story is woven around dark comedy and set in a twisted, horrific planet. Themes relating to suffering, tragedy, and death are strung throughout the book. This is definitely a dark world, and the story paints it in a disturbingly vivid way.
Buy Black Sun Rising, by Celia S. Friedman on Amazon here.
13: Trainspotting, by Irvine Welsh (1993)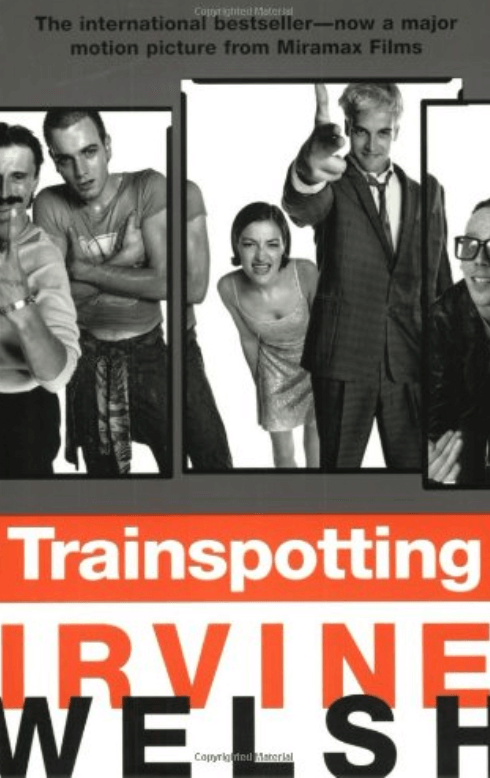 Not many novels written in Scottish dialect gain a worldwide cult following, but that hasn't been an issue for Irvine Welsh's Trainspotting. This is Welsh's first book and his bestselling work thus far. The novel is actually an anthology of short stories appearing in either British English, Scottish English, or Scots, which can be tough to read for those who aren't familiar with the dialect.
The story is set in 1980s Leith, Edinburgh at the height of the heroin addiction epidemic. In some ways, you could say this novel is the "voice of punk." Its global rise to fame, however, was partly fueled by the instant success of its 1996 film adaptation by the same name. The British blockbuster film was directed by Danny Boyle and starred Ewan McGregor, Jonny Lee Miller, and Ewen Bremner. Skagboys, the sequel to Trainspotting, was published in 2002.
Buy Trainspotting, by Irvine Welsh on Amazon here.
14: Blood of Elves, by Andrzej Sapkowski (1994)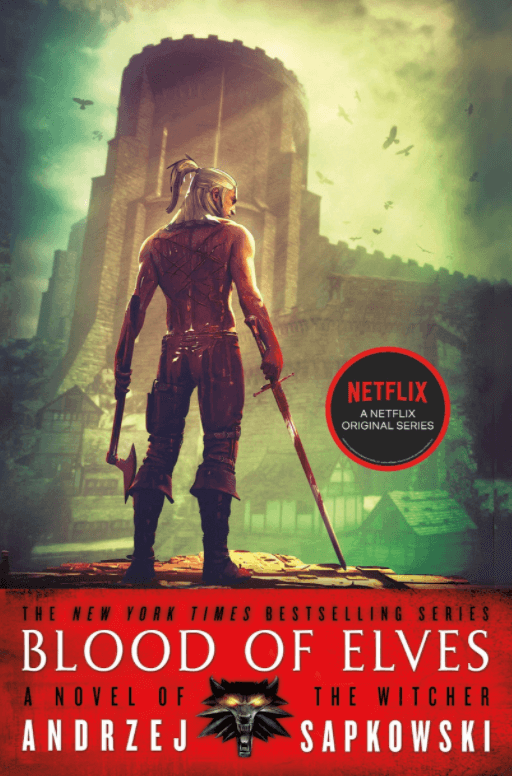 Blood of Elves is a New York Times bestseller fantasy novel written by the Polish fiction author Andrzej Sapkowski. It is the third book in his Witcher Saga series. Others in the series include The Last Wish (1993), Sword of Destiny (1992), Time of Contempt (1995), Baptism of Fire (1996), The Tower of the Swallow (1997), The Lady of the Lake (1999), and Season of Storms (2013).
The protagonist is a fascinating anti-hero character. Deeply troubled with a dark sense of the absurd, Geralt of Riva makes the entire series such a pleasant and interesting read. He is a Witcher, which essentially means that he slays monsters.
Buy Blood of Elves, by Andrzej Sapkowski on Amazon here.
15: Paradise Lost: The Novel, by Joseph Lanzara (1994)
Paradise Lost: The Novel is exactly what the name says – an anti-hero book based on the epic poem of the same name originally published in 1667 by English poet John Milton. This classic collection of poems describes the Fall of Man, a tragic biblical story about Satan tempting Eve and Adam in the Garden of Eden.
The original poem is quite hard to read and maybe a put-off to most readers. The Paradise Lost: The Novel is a simplified version of the story behind Milton's poem. Everyone can enjoy this action-packed and entertaining adventure thanks to Joseph Lanzara's keen paraphrasing and masterful style of storytelling.
Buy Paradise Lost: The Novel, by Joseph Lanzara on Amazon here.
16: The Master and Margarita, by Mikhail Bulgakov (1996)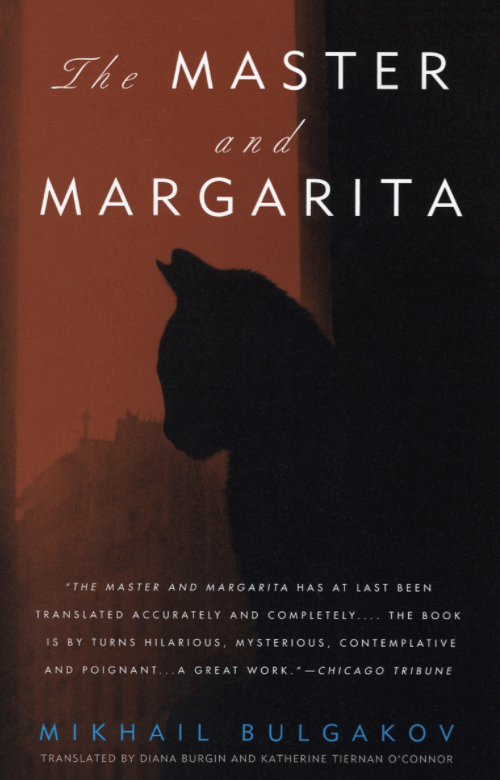 Here is a satirical and farcical novel that was originally written (but not published) by Russian author Mikhail Bulgakov sometime between 1928 and 1940. The English version was translated and published by Katherine Tiernan O'Connor and Diana Lewis Burgin in 1996.
Bulgakov's The Master and Margarita revisits and revises the age-old stories of Pontius Pilate and Faust. Having been translated into more than 25 languages, it's regarded as one of the most influential Russian literature classics. The novel tells the story of Woland, a foreign professor, who arrives in Moscow only to be perceived as the Devil. The book's view of life in 1930s USSR is so fiercely accurate that it could not make it to publication. A censored version of the novel was published posthumously in Moscow Magazine in 1967.
Buy The Master and Margarita, by Mikhail Bulgakov on Amazon here.
17: The Way of the Shadows, by Brent Weeks (2008)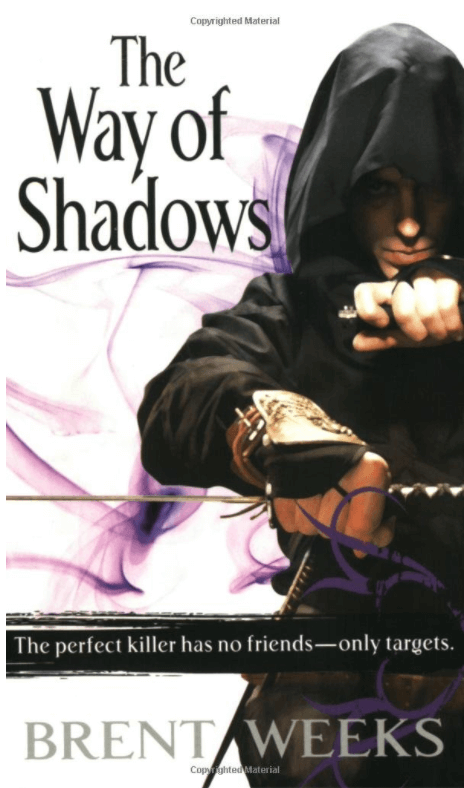 Readers who fancy fantasy fiction and anti-hero books will go crazy for this 2008 fantasy novel. The Way of the Shadows is the debut novel in Brent Weeks' The Night Angel Trilogy. The sequel Shadow's Edge was published in September 2008, while the third volume, Beyond the Shadows, followed three months later.
The setting is Cenaria City on the fictional continent Midcyru. Its protagonist (Azoth) is a trained assassin who happens to possess magical powers. To survive in his new world, Azoth must learn to live by his chosen career and keep his chin up in the face of constant danger and political pressure.
Buy The Way of the Shadows, by Brent Weeks on Amazon here.
18: The Republic of Thieves, by Scott Lynch (2013)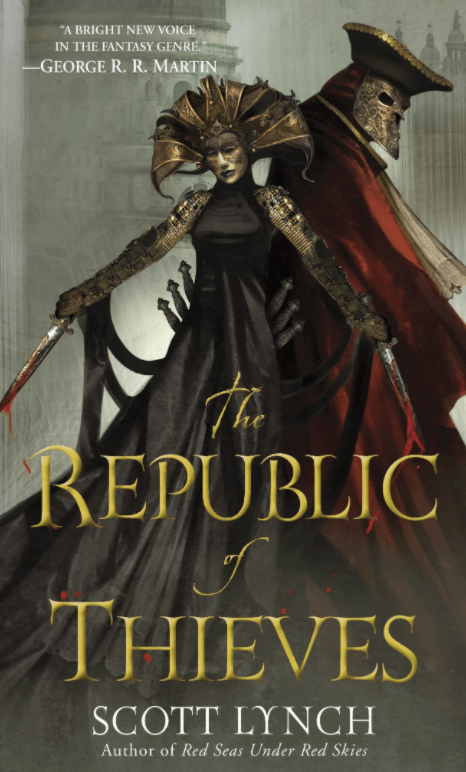 The Republic of Thieves is a speculative fantasy fiction novel authored by renowned American writer Scott Lynch. It's the 3rd volume of the projected seven novels in the author's Gentleman Bastard series. The first two volumes are The Lies of Locke Lamora (2006) and Red Seas Under Red Skies (2007)
The series follows the exploits of a child thieves' duo: Locke Lamora and Jean Tannen. Even though Scott Lynch reportedly wrote this book amid a messy divorce and bouts of depression, it has turned out to be one of the top anti-hero books of recent decades.
Buy The Republic of Thieves, by Scott Lynch on Amazon here.
19: Forest of a Thousand Lanterns, by Julie C. Dao (2017)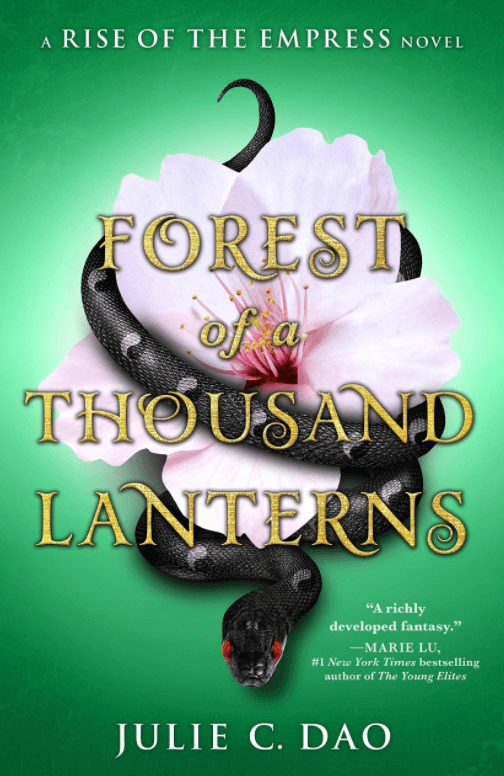 Forest of a Thousand Lanterns is a fantasy written by Vietnamese-American writer Julie C. Dao. The novel has gained recognition almost overnight to become one of the best anti-hero books. Dao's first novel presents an intriguing and richly imagined narrative that has much to offer anti-hero fantasy fans.
If you have a thing for fantasy fiction overrun by characters with a sense of dark humor, then you're in good company! The main protagonist, Xifeng, is raised by her aunt, a witch who envisions that Xifeng will become a black magic monarch Fen Lu in the near future. Enticed by these prospects, Xifeng has to literally eat the heart of anyone who stands in her way to the throne.
Buy Forest of a Thousand Lanterns, by Julie C. Dao on Amazon here.
20: Elric of Melniboné, by Michael Moorcock (1972)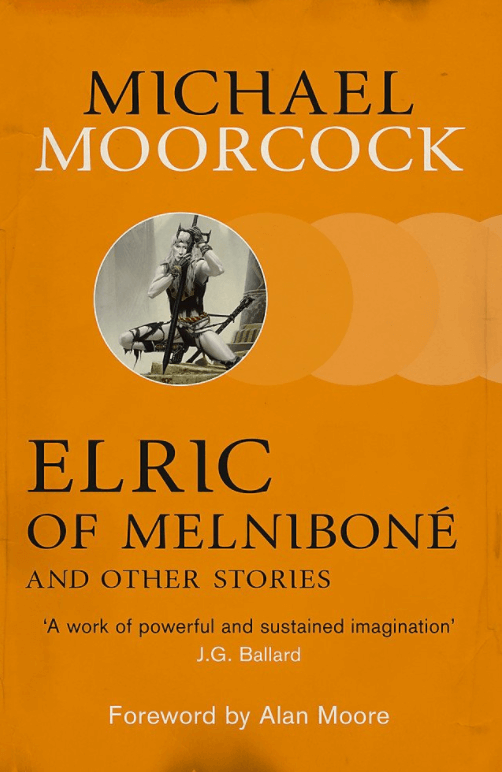 Elric of Melniboné is first among many anti-hero books written by Michael Moorcock. More importantly, it is the debut novel in his five-volume sword and sorcery fantasy Elric Saga series. This book features the tragic story of Elric, the soon-to-be 428th sorcerer ruler of the Dragon Isle of Melniboné.
Most readers will flip over the Elric of Melniboné's badass anti-hero figure. After bringing his family and kingdom to their knees, Elric goes on to kill off his dearest and closest friends. It is a relief when he is killed by his sentient. Even so, it is oddly easy to identify with the young and almost ruthless sorcerer-king.
Buy Elric of Melniboné, by Michael Moorcock on Amazon here.
You Might Also Like: