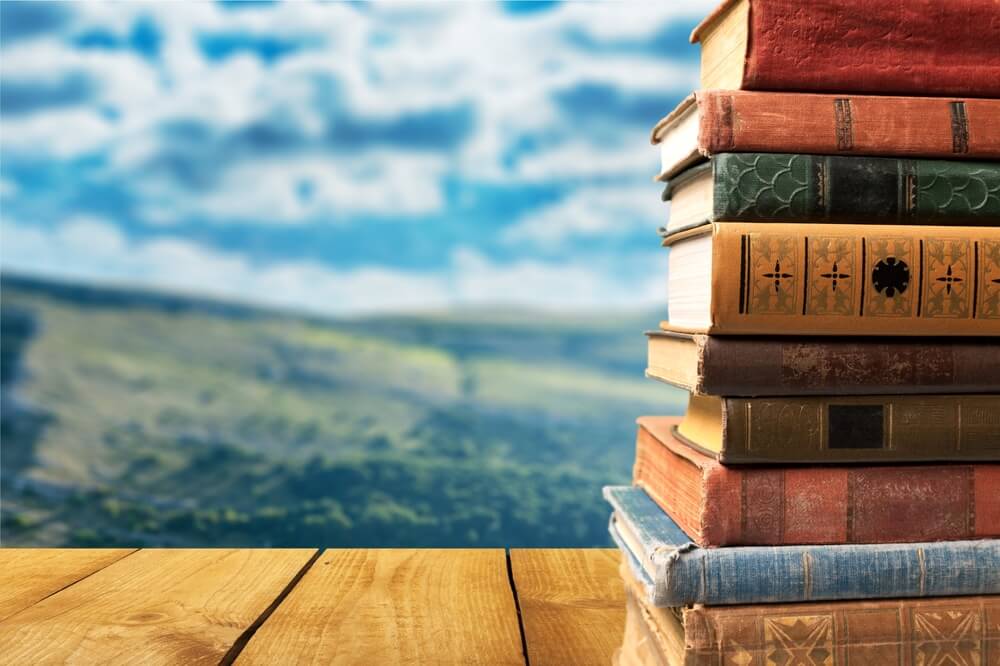 Born Neil Richard MacKinnon Gaiman in 1960 in a small village in Portchester, UK, Neil Gaiman is one of the most prolific English authors of our time, known for his graphic novels, comic books, fantasy, short fiction, and nonfiction writing. His impressive range of formats includes the theater, film, television, poetry, and even audio theater. Not surprisingly, he has been named one of the Top 10 Living Post-Modern Writers by Dictionary of Literary Biography.
Gaiman has written more than 44 books. The best-selling author has collaborated with a host of other famed writers, such as Terry Pratchett, Gene Wolfe, Michael Reaves, and Kim Newman. His plot lines run the gamut from brilliant and inspiring to absurd and mind-boggling.
Neil Gaiman is a multi award-winning literary genius with hundreds of accolades to his name, including:
Harvey Awards for Best Writer – 1991, 1992, 1993
Inkpot Award – 1991
The Will Eisner Comic Industry Awards for Best Continuing Series – 1991, 1992, 1993; Best Graphic Album – 1991, 1993; Best Writer – 1992, 1993, 1994; Best Single Issue or Story – 1992; Best Comics – 2000; Best Short Story – 2004; Best Anthology – 2004; Best Archival Collection – 2007; Best Publication for Teens – 2009
World Fantasy Award – 1991
"Ricky" Awards (Canada, "Prisoners of Gravity") for "Favourite Guest" and others – 1992
Prix Vienne (Australia) for Best Writer – 1993
Haxtur Award (Spain) – 1993, 1994, 1995
CBLDF Defender of Liberty – 1993
HQ Award (Brazil) for Best Foreign Writer, Comic – 1994-1998
Kemi Award (Finland) for Best International Writer – 1994
Max & Moritz -1995
Yellow Kid Award (Italy) – 1995
Lucca Award (Italy) for Best Writer – 1997
Nax Und Moritz Award (Germany) for Best Foreign Writer – 1998
Sproing Award (Norway) – 1998
Mythopoeic Fantasy Award for Adult Literature – 1999
Bram Stoker Award for Best Illustrated Narrative – 2000, 2004; Best Novel – 2001; Best Work for Young Readers – 2003
Hugo Award – 2002, 2003, 2004, 2009, 2012, 2016
Nebula Award – 2002, 2003, 2009
British SF Association Award – 2003, 2004
Locus Award for Best Fantasy Novel – 2002, 2014; Best Young Adult Book – 2003, 2009; Best Novelette – 2004, 2011; Best Short Story – 2005, 2006, 2007, 2010, 2011; Best Collection – 2007
Angoulême International Comics Festival Prize for Scenario – 2004
William Shatner Golden Groundhog Award – 2005
Quill Book Award for Graphic Novels – 2005
British Fantasy Award – 2006, 2007, 2010
Bob Clampett Humanitarian Award – 2007
Comic-Con Icon Award – 2007
Audie Award – 2009
Booktrust Teenage Prize – 2009
Newbery Medal – 2009
Carnegie Medal – 2010
Kurt Vonnegut Jr Award For Literature – 2010
Boston Public Library Literary Lights For Children – 2010
Shirley Jackson Award – 2010
The "Galaxy" Award (China) for Most Popular Foreign Author – 2009, 2010
 Ray Bradbury Award – 2011
National Book Awards (British) – 2013
Barnes & Noble Writers for Writers Award – 2019
Below are 22 best Neil Gaiman books worthy of adding to your reading list. The majority are New York Times bestsellers, but a few can perhaps be considered lesser-known gems; almost all of his works are quite well known.
  1. Violent Cases, by Neil Gaiman and Dave McKean (1987)
Amazon
The literary duo of illustrator Dave McKean and writer Neil Gaiman has blessed us with an array of stunning and award-winning works. That's all thanks to Violent Cases which birthed one of the best collaborations in the history of short graphic novels.
The novel is so impressive that you'd forget it was McKean's debut work in the genre. This book borrows a leaf out of Gaiman's New York Times bestseller Sandman in that it's a spectacular narrare, a "story about stories." His go-to themes of memory retrieval and early childhood impressions are also apparent throughout the graphic novel, making it one of the best Neil Gaiman books of the last century.
  2. Black Orchid , by Neil Gaiman (1988)
Amazon
Before Sandman took over the American comic world by storm, Black Orchid was on everyone's lips and mind. It's a classic comic book that follows two young ladies, Suzy and Flora, who come to live in a greenhouse. Their self-discovery journey brings them into the path of DC Comics characters like Swamp Thing, Lex Luthor and Batman. The outstanding art was done by Dave McKean.
This enchanting dark humor tale was only published thrice by DC Comics under Vertigo as a limited edition in the months of December 1988, January 1989, and February 1989. Black Orchid helped put Neil Gaiman on the graphic comics map, as well as set the foundation for several superhero figures and themes that appeared later in many DC Universe stories.
  3. Sandman, by Neil Gaiman (1989)
Amazon
One of the most celebrated and critically acclaimed graphic novels, Sandman has been among top New York Times bestsellers for several years. It has won multiple awards over the years, including Eisner Awards in 1991, 1992, 1993, 1994, and 2000; World Fantasy Award in 1991;  Harvey Award for Best Continuing or Limited Series in 1993; Bram Stoker Award in 2000 and 2004; Lucos Award in 2004; and Hugo Award in 2016.
Sandman is an impressive reflection on our mortality and the unavoidable heartbreaks and joys of human existence. It weaves together DC Comics' signature style and mythology to present the story of the Seven Endless, a group of incredibly powerful creatures. Any fan of Neil Gaiman's style of writing comic books, will be charmed by Sandman.
  4. Good Omens, by Neil Gaiman and Terry Pratchett (1990)
Amazon
Nominated at the World Fantasy Award in 1991, Good Omens is a collaboration of two greats: Terry Pratchett and Neil Gaiman. It's a rather comical version of the End Times and the birth of the "Son of Satan".
The novel details the story of two unlikely collaborators – Crowley, a demon (Hell rep), and an angel named Aziraphale (Heaven rep) – who join hands in a plan to resurrect the Antichrist in order to prevent him from choosing between Evil and Good, therefore sabotaging the end times.
The novel was such a big success that it was adapted into a miniseries for Amazon Studios and BBC One in 2019. If you love satire, then you will really revel in this novel.
  5. Neverwhere, by Neil Gaiman (1996)
Amazon
Gaiman's second novel, this one is often regarded as his most shadowy and oddest novel. If you loved the cultural undertones and infightings in American Gods, this one will surely tickle your fancy.
The story was first written for a BBC TV show of the same name. It's about Richard Mayhew, an upcoming businessman who discovers what lurks in the "London Below," home to outcasts, homeless, and the lost.  Richard battles to defeat these monsters and murderers in a bid to make a return to reality.
  6. Smoke and Mirrors, by Neil Gaiman (1998)
Amazon
Another early work, this is an anthology of poems and short stories written while Gaiman was a journalist in Britain. Even though it's among the first of his books, the collection shows Gaiman's remarkable prowess and capacity to create emotionally packed fantasy fiction.
Each short story and novel in this anthology is not only incredibly engaging and captivating but also instills a genuine, emotional response from every reader. The anthology has been translated into at least six languages, including German, Russian, Polish, Hebrew, Hungarian and Portuguese. Smoke and Mirrors won the Geffen Award in 2004.
  7. Mirrormask , by Neil Gaiman (1999)
Amazon
MirrorMask is an astonishingly exciting graphic fantasy novel that was later adapted into a fantasy film directed by his long-time art collaborator Dave McKean. While the film performed just above par, the fantasy book is fun and easy to read, all the more so because it features McKean's gorgeous and captivating illustration.
Fast-paced and imaginative, MirrorMask will remind you of other best Neil Gaiman books like Stardust and Coraline. It's packed with the usual themes and fantasy suspects: sentient architecture, magic, circus performances, evil queen, and none-the-wiser princess.
  8. Stardust, by Neil Gaiman (1999)
Amazon
One of Gaiman's most-read novels, Stardust is true of work of ingenuity. Even though it veers a little off his usual tone and style, the novel is a lot of fun to read, especially for big fans of witchery, romance, epic, adventure, and fantasy. It's a winner of the Mythopoeic Award (1999) and Geffen Award (2000).
Arguably one of the best Neil Gaiman books, Stardust features exquisite illustrations by the award-winning Charles Vess.  The fact that it's delivered in classic pre-Tolkien English adds a timeless appeal to it.
  9. The Wolves in the Walls, by Neil Gaiman (1999)
Amazon
Oddly, this novel was inspired and partly based on a nightmare Gaiman's daughter had about … wolves in their home's walls. This is the story of Lucy, a young girl who discovers that some wolves are residing behind their home's wallpaper.
Without question, this is one of the best Neil Gaiman books in the fantasy genre. It sports a blend of collaged and painted illustrations that bring the story of Lucy to life. If you are looking for an ideal book for the Halloween season, look no further than this spooky novel. It won the British SF Association Award and Locus Award, both awarded in 2004.
  10. American Gods, by Neil Gaiman (2001)
Amazon
Who would have thought Gaiman's decision in 1992 to move to America would lead to his most influential and famous novel? This masterpiece was, of course, inspired by his long-lasting fascination with America, its people, and what it stands for. At its core, the American Gods weaves together mystery, mythology, and Americana, detailing Gaiman's cultural view and analysis of America's identity and the country's past, present, and future.
In the process, he provides you with an in-depth insight into how the American psyche has shifted because of technological advancement and immigration policy. If you are after an adrenaline-packed novel with profound meaning, the American Gods won't disappoint. The graphic novel has been recognized with numerous awards, including the Hugo Award (2002), Bram Stoker Award (2002), Locus Award (2002), Geffen Award (2003), and Nebula Award (2003). Most certainly, it will challenge your own habits and beliefs.
  11. Coraline, by Neil Gaiman (2002)
Amazon
Gaiman's Coraline is an incredibly entertaining children's fantasy novella that combines the classic elements of dark humor with deliciously gloomy tone and fantastic art by Dave McKean. This makes it a great choice for middle-grade teens and tweens, particularly for home reading and homeschooling.
Coraline's success as a fantasy novel has seen it converted into an Academy Award-nominated film by the same name. Both works are an excellent option for keeping your tweens engaged and entertained outside of the classroom. After all, it stands as one of the most awarded Neil Gaiman novellas. It clinched the Bram Stoker Award for Best Work for Young Readers in 2002 the Nebula Award for Best Novella in 2003, and the Hugo Award for Best Novella in 2003.
  12. Endless Nights (Sandman), by Neil Gaiman (2003)
Amazon
Vertigo's Sandman series has been entertaining DC Comics' fans for more than three decades. Endless Nights is a superb follow-up to this series, bringing to life the seven graphic stories of Sandman. Believe it or not, it was the first comic book to chart on the New York Times Bestseller List.
Unlike most comics, this one shies away from the common themes of infightings to focus on the self-discovery journeys of the endless creatures. These fantasy graphic stories are erotic and bittersweet, and at the same time, nightmarish and poignant. It was awarded the 2004 Eisner Award for Best Short Story, the 2004 Locus Award for Non-Fiction/Art, and the 2004 Bram Stoker Award for Best Illustrated Narrative.
  13. Anansi Boys, by Neil Gaiman (2006)
Amazon
If the character Mr. Nancy stole your heart in American Gods, then you will be glad to know that he makes an appearance in Anansi Boys. This fantasy novel tells the story of two sons who find one another after the demise of Mr. Nancy, their father who is also an embodiment of Anansi, a West African god.
The two young boys go on a self-discovery journey to find out more about one another and their African heritage. This is a fabulous urban coming of age fantasy novel. Anansi Boys is a multi-award winning novel having won the 2006 British Fantasy Award, the 2000 Locus Award, the 2006 Geffen Award, and the 2006 Mythopoeic Awards.
  14. Fragile Things, by Neil Gaiman (2006)
Amazon
This is a collection of short stories written right around the beginning of this century. It is more thoughtful and fairer than Neil Gaiman's other anthologies of short stories.  Overall, Fragile Things is a well-balanced and deliberate collection, so you won't find anything that will waste your time.
Had Gaiman not changed his mind at the last minute, the title of the anthology would be These People Ought to Know Who We Are and Tell That We Were Here. Not only does the collection include several multi-award-winning short stories but it has also won the 2006 British Fantasy Award for Best Collection as well as the 2007 Locus Award in the same category.
  15. InterWorld, by Neil Gaiman and Michael Reaves (2007)
Amazon
Written with Michael Reaves this is the story of Joey Harker who finds himself lost in the city during a field trip. Things turn for the worse when he veers into an odd-looking fog, only to discover that his planet is among zillions of alternate worlds.
As a fantasy sci-fi, InterWorld sits somewhere in between JK Rowling's Harry Potter sequel and Philip Pullman's His Dark Materials. It incorporates a few fantasy elements fans love about The Wizard of Oz, The Twilight Zone, and Star Trek.
  16. The Graveyard Book, by Neil Gaiman (2008)
Amazon
This masterpiece clinched the 2009 Locus Award for Best Young Adult Book and the 2009 Hugo Award for Best Novel. This fascinating novel is well-crafted and has the right dose of mythology, suspense, and fantasy.  Much like Stardust, this is a great choice for children and adult readers alike.
It follows the daunting story of Nobody Owens, a little boy adopted by ghosts and a vampire and raised in a cemetery. Weird and sweet at the same time, this story will keep you at the edge of your seat to the very end.
  17. Odd and the Frost Giants, by Neil Gaiman (2008)
Amazon
If you are after the best Neil Gaiman books for teens and children, this one would be a great start. It tells the story of a Norse boy called Odd who was sadly abandoned by his parents. It was awarded the 2011 Phantastik Preis Award for the Best Foreign Novel.
This fantasy novel is a story of adventure, courage, and not giving up in the face of adversity. It provides handy lessons to its young readers about Scandinavian history and mythology. Once started, it is hard to put this one down.
  18. The Ocean at the End of the Lane, by Neil Gaiman (2013)
Amazon
This novella about a middle-aged Briton returning to his hometown to attend a funeral will capture your love for nostalgic novels like never before. The Ocean at the End of the Lane received the 2014 Locus Award for Best Fantasy Novel, the 2015 Geffen Award for Best Fantasy Book, and the 2015 Phantastik Preis for Best Foreign Novel.
A bittersweet reflection of Gaiman's own wonderful and traumatic childhood, this book sports some of his go-to themes in short fiction: reminiscence and melancholy, both of which make the novella a delightful read for readers of all tastes. The story is lovingly personal and intimate, making this dark fantasy novel one of the best Neil Gaiman books, offering a mash-up of reality and blatant escapism.
  19. The Silver Dream, by Neil Gaiman, Mallory Reaves and Michael Reaves(2013)
Amazon
Authored by the New York Times best-selling writer trio of Mallory Reaves, Michael Reaves and Neil Gaiman, The Silver Dreams is a science fiction and fantasy novel that's filled with elements of mystery, loyalty, time & space travel, and courage. As a fantastic sequel to the InterWorld (2007), it continues the tale of Joey Harker, a teen who discovers that he has the ability to time-travel.
The Eternity's Wheel, which was published eight years later, completes the InterWorld Trilogy. Some of ardent Neil Gaiman's fans have complained that The Silver Dreams does read as if it was written by the bestselling author. Perhaps that's because it brings out some nuances and writing styles of Michael and Mallory Reaves.
  20. Eternity's Wheel, by Mallory Reaves, Michael Reaves, and Neil Gaiman (2015)
Amazon
Eternity's Wheel is a science fiction and fantasy novel written by Mallory Reaves, Michael Reaves, and Neil Gaiman. It's the riveting, adrenaline-packed final book in the bestselling InterWorld Trilogy which started with the 2007 InterWorld and followed by The Silver Dream published in 2013.
Like its predecessors, Eternity's Wheel weaves together science fiction, magic, and time travel with themes of courage, loyalty, and betrayal. While the novel was almost wholly written by Mallory Reaves, it completes the trilogy like the last jig-saw puzzle piece.
  21. Trigger Warning: Short Fictions and Disturbances, by Neil Gaiman (2015)
Amazon
Here is an anthology of Gaiman's most recent short fiction works. The collection is delightfully chaotic and dark and was clearly primarily crafted to keep you on the edge of your seat.  It does a bang-up job at that.
Trigger Warning's Black Dog won the 2016 Locus Award for Best Novelette.
  22. Likely Stories, by Mark Buckingham and Neil Gaiman (2018)
Amazon
This book is another collection of his short stories and includes breathtaking comic illustrations by Gaiman's long-term friend and illustrator Mark Buckingham.  Some illustrations were done by Chris Blythe. It features some of Gaiman's best short works, such as Feeders and Eaters, Closing Time, Foreign Parts, and more.
The complex web of plotlines woven together by Buckingham and Gaiman will surely appeal to adult readers and mature audiences. These fantastical short stories were adapted into a miniseries of the same name in 2016 for Shudder in the US and SkyTV in Britain. Neil himself appeared in a few episodes of this unnerving miniseries.
YOU MIGHT ALSO LIKE: