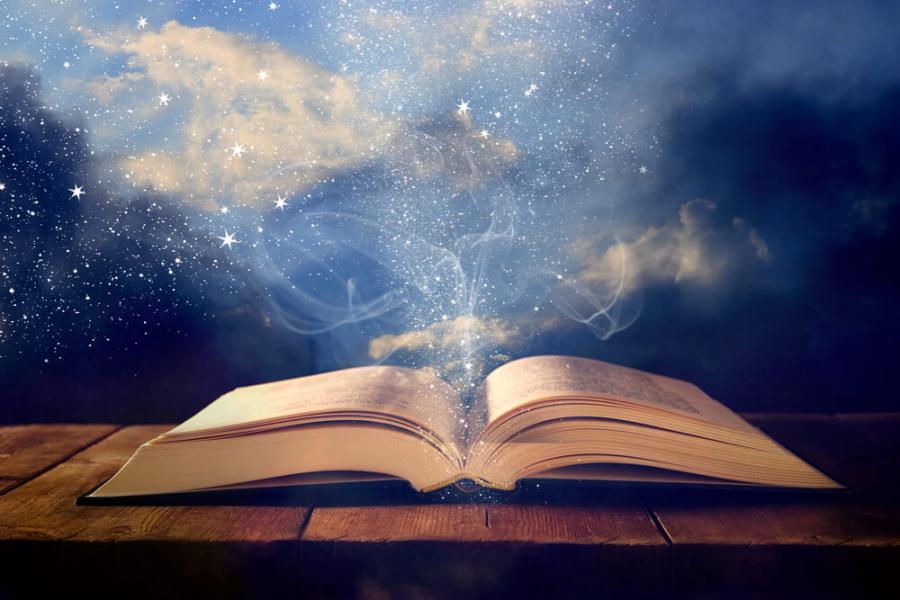 Have you ever wanted to be a knight or a princess living in a castle? Have you ever wondered what earth (or whatever planet humans inhabit) looks like 500 years in the future? If you are like most people, you probably have had similar thoughts. And, while you may never get to go back and rub elbows with the dinosaurs or jet forward to visit your great, great, great, great-grandchild, you can be transported to a different time by reading the stories that are told in the best time travel books of all time.
From the late 1800s to today, authors and readers alike have been fascinated with the subject of time travel. Whether authors transport a modern-day person to a bygone era of the past or they take someone from today and imagine them trying to navigate life in the future, readers have long loved these stories of people who can transcend space and time.
On this list, we have 19 of the best time travel books ever written. Some were written very recently; others were written over 100 years ago. That is the great part about the best time travel books: it doesn't matter when they were written because the idea of taking someone from one time period and putting them in another is endlessly fascinating and lends itself perfectly to great, dramatic literature.
The books on this list span multiple styles and cover genres such as historical fiction, action/adventure, romance, comedy, and more. The consistent through-line for all of them is that to tell these diverse stories, the authors use time travel as a key element of the plot. Here is the list of the best time travel books ever written.
1. A Connecticut Yankee in King Arthur's Court – Mark Twain – 1889
Amazon
Mark Twain wrote some of the best books in any genre, including time travel. This book asks the question that many subsequent time travel books would ask. What would happen if someone went back in time with all their understanding of modern technology and knowledge intact? Twain sets out to answer that question here in the story of Hank Morgan, an engineer from Connecticut. Morgan takes a serious blow to the head and is transported back in time to King Arthur's Court. Written with Twain's trademark humor, the story develops with the characters thinking that Morgan is a powerful magician as he tries his best to modernize the times and save King Arthur. If you have an interest in time travel books, it is always good to start with the originals and this is one of them.
2. The Time Machine – H.G. Wells – 1895
Amazon
Shortly after Twain's foray into the time travel genre another appeared.  It is, by many counts, the defining book in the genre. In this classic work, the main character, simply known as "the Time Traveller", invents a machine that allows people to transport themselves through time. He explains that time is the 4th dimension and his machine allows him to move through this 4th dimension at will. It is the time travel book that spawned generations of others and is widely credited with inventing the concept of a machine or vehicle that is built to give people the ability to travel through time. It is clearly one of the best time travel books to start with if you are interested in not just the stories but the arc of the time travel genre as a whole.
3. The Time Traveler's Wife – Audrey Niffenegger – 2003
Amazon
Although this book was written in this century, it is already considered a classic and one of the best time travel books of all time. The story is part science fiction and part romance novel. It involves a woman whose husband experiences a condition where he suddenly and unexpectedly travels through time. The wife, an artist, struggles to deal with her lover's unexpected absences and the dangerous situations he experiences while away. The book has won multiple awards, spawned a 2009 movie starring Racheal McAdams and Eric Bana and will soon be an HBO series..
4. Slaughterhouse-Five – Kurt Vonnegut, Jr. – 1969
Amazon
This is more than just one of the best time travel books of all time, it is also one of the greatest works of American literature. The book, by sci-fi master Kurt Vonnegut, is the bestselling novel of his 50-year writing career. The story follows American soldier Billy Pilgram from childhood, through World War II, and onto his postwar life. While all these times are touched on, the story is not linear and is told by an unreliable narrator who describes Pilgram's life, including his time travel and time spent in an alien zoo on the planet Tralfamadore. In addition to being one of the best time travel books, it is also considered one of the most important anti-war books of all time since much of it is influenced by Vonnegut's own experience as a German POW during WWII where he survived the allied bombing of Dresden in 1945.
5. A Wrinkle in Time – Madeleine L'Engle – 1962
Amazon
Madeleine L'Engle's classic coming of age adventure was a revelation when it was first published in the 1960s. The award-winning novel is credited with kick-starting many young fans' love of time travel fiction. The story of Meg Murry, her brother Charles Wallace Murry, and Calvin O'Keefe traveling through space and time to save Meg and Charles' father is simply a beloved classic and one of the best time travel books of all time. It touches on themes of good vs. evil, spirituality, female empowerment, and more.  It has even inspired multiple movies including the Ava DuVernay directed 2018 blockbuster starring an all-star cast that included Reese Witherspoon, Mindy Kaling, and even Oprah!
6. Outlander – Diana Gabaldon– 1991
Amazon
The novel, Outlander, is the first book in Diana Gabaldon's historical romance/sci-fi Outlander series. This first book focuses on Claire Randall, a British nurse during World War II. When she and her husband take a vacation to Inverness, Scotland, Claire goes on a walk and is transported to 1743 during an encounter with local highlanders. The story continues to tell the tales of adventure and romance that Claire finds with the gallant Highlands warrior, Jamie Frazier. The series has sold over 25 million copies to date and is still going strong. Gabaldon is supposedly close to finishing the 9th of 10 planned installments in the series.  It might be released as soon as late 2020.
7. The First Fifteen Lives of Harry August – Claire North – 2014
Amazon
British author Catherine Webb, writing under the pen name Claire North, wrote this multiple award-winning modern-day classic in 2014. As the title suggests, the book follows the title character, Harry August through his life from 1919 to 1989. Upon his death in Newcastle-upon-Tyne, he finds himself transported right back to 1919 to start his life again.  Except this time, he has all the knowledge and experiences gained during his previous lives. This story is emotional, affecting, and profound.  Harry's story is one that readers will not soon forget. People may argue that the story is more about reincarnation than time travel.  However, it has many elements readers of classic time travel  books will find familiar, which is why it is fit to be included on this list of best time travel books ever written.
8. 11/22/63 – Stephen King – 2011
Amazon
There is no doubt Stephen King is among the greatest American authors ever. Not only has he written THE best horror stories of all time and some of the best works of fantasy ever with his Dark Tower series, but in 2011, he decided to take a crack at time travel and historical fiction and quickly ended up on many lists of the best time travel books of all time. The title of this book refers to the day John F. Kennedy, Jr. was assassinated.  The plot centers on modern-day high school English teacher Jake Epping as he travels back in time to track Lee Harvey Oswald and prevent the JFK assassination from taking place. The book, marking King's first foray into this genre, was hailed as one of his best books of the new millennium.
9. How to Invent Everything: A Survival Guide for the Stranded Time Traveler – Ryan North – 2018
Amazon
Traveling back in time is serious business but, as Canadian author and humorist Ryan North proves, it can be pretty hilarious too. Billed as "The only book you need if you're going back in time", North leads readers through an essential guide of how to have a great time travel experience. From operating and troubleshooting your time machine to creating your favorite modern comforts in different time periods, this book has you covered for everything you will need when hurtling through space and time. If and when you get to go on your next time-travel adventure, there are sure to be many challenges along the way. This book will help you get through them with ease while laughing all the way.
10. Kindred – Octavia E. Butler – 1979
Amazon
Just because a book has themes of science fiction and time travel does not mean that they can't be incredibly important historical, sociological works of literature. This classic novel by Octavia E. Butler is about an African-American writer in 1970s Los Angeles who travels back in time to the Antebellum South to meet and live with her slave ancestors. It is an incredibly powerful take on slavery and the struggles and ultimate resilience of the people who experienced it. That is why this book is among the best time travel books ever written.  The story still holds up well today and is even taught in many schools. It is often chosen for community book clubs and other types of organizations.
11. The Accidental Time Machine – Joe Haldeman – 2007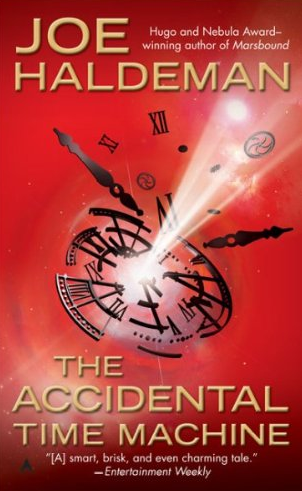 Author Joe Haldeman has been writing critically-acclaimed science fiction since the 70s, including his hit Forever War series. In 2007, he took a crack at the time travel genre and created what has become one of the best time travel books of all time. In The Accidental Time Machine, MIT professor Matthew Fuller accidentally creates a time machine that sends him into the future. He travels to a post-second coming of Jesus theocracy in 2252 and a world controlled by artificial intelligence in 4346. With his friends, Martha and La, whom he meets in the future, they continue their travels even further into the future to try and get back to their present day. This is a page-turning novel from an author who has been a master of fast-paced fiction for 5 decades.
Buy The Accidental Time Machine on Amazon here.
12. Somewhere in Time – Richard Matheson – 1975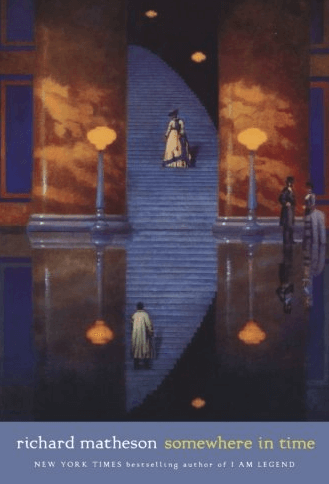 Originally written under the title, Bid Time Return, you will now find this novel in print as Somewhere in Time. The book took on this name following the success of the 1980 sci-fi classic film, starring Christopher Reeves and Jane Seymour, which was adapted from the book. In the book, 1970s screenwriter Richard Collier decides to live out his last days at the Hotel Coronado after being diagnosed with a brain tumor. Here, he becomes obsessed with an actress from the 1890s who once performed at the hotel. He finds that she never married but did have an affair with a mysterious stranger at the hotel in 1896. Collier is convinced he is that man and finds a way to time travel to see if he is right.
Buy Somewhere in Time – Richard Matheson on Amazon here.
13. Time and Again – Jack Finney – 1970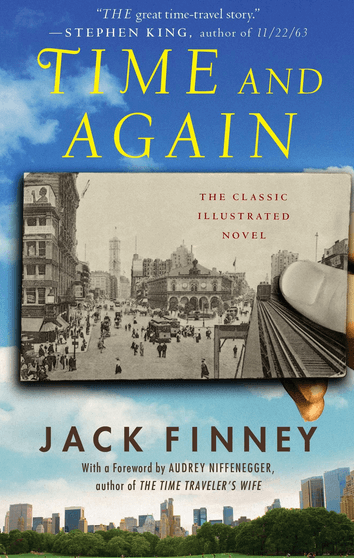 From the author of The Body Snatchers, came this classic work of time travel fiction. Jack Finney wrote this illustrated novel in 1970 about the main character, Si Morley. In the book, Si is recruited to take part in a U.S. military hypnosis/ time travel experiment which he agrees to do to investigate a mysterious letter his girlfriend has from 1882. As Si travels through time, he is forced to deal with the consequences that altering the past have on the present. In 1995, Finney created a sequel to this 70s time travel classic called From Time to Time. In this book, the author foreshadows a third book in the series but Finney was evidently not able to complete it before his death later that year at the age of 84.
Buy Time and Again – Jack Finney on Amazon here.
14. Doomsday Book – Connie Willis – 1992
This book is a fantastic time travel novel by 2009 Science Fiction Hall of Fame inductee, Connie Willis. In a storyline that is eerily prescient for 2020, a young female student from Oxford University in 2054, Kivrin Engle, accidentally time travels to a date 20 years later than expected and ends up right in the middle of the Black Death pandemic in the 1300s. Meanwhile, a deadly new influenza virus quarantines Oxford and threatens Kivrin's ability to return to her present. This is a great book with a strong, time-traveling female main character.  It feels a little eerie to read this story in the time of the coronavirus in 2020. Willis wrote two more books about time traveling historians from Oxford, To Say Nothing of the Dog (1998) and Blackout/ All Clear (2010).
Buy Doomsday Book – Connie Willis on Amazon here.
15. Timeline – Michael Crichton– 1999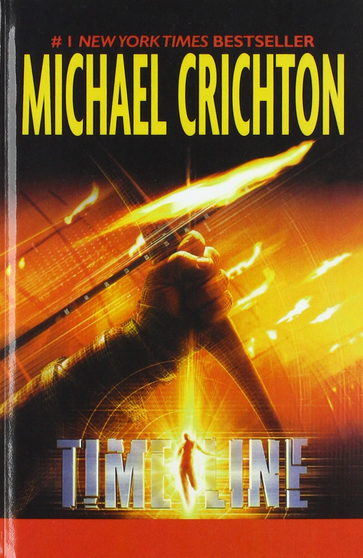 Michael Crichton is one of the most successful American authors of all time, selling over 200 million copies of his books. In addition to writing such mega-hit novels as Jurassic Park, The Andromeda Strain, Sphere, Rising Sun, Disclosure, and State of Fear, he also has written one of the best time travel novels, Timeline. This book is about a group of students who travel back to 114th century France to save their professor. Like most of Crichton's books, the writing is heavily techy and detailed but still fun to read. As good as this book is, the film version was widely panned, a rare event for film adaptations of a Crichton book. The 2003 movie starring Paul Walker and Gerard Butler was a flop, losing almost $50 million.
Buy Timeline – Michael Crichton on Amazon here.
16. The Door into Summer – Robert Heinlein – 1957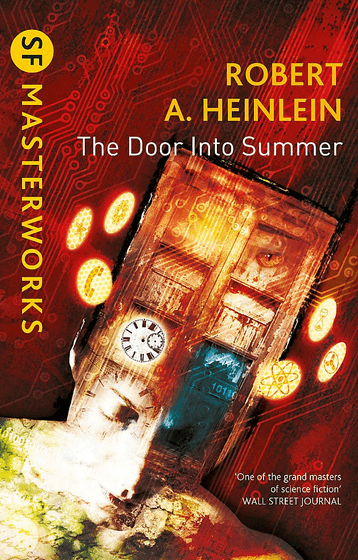 Robert Heinlein, one of the forefathers of time travel sci-fi, is known as "The Dean of Science Fiction Writers" by his peers and fans alike. The reason for this stems from books such as the way ahead of its time, The Door into Summer which he wrote in 1957. The book starts in 1970 as the heavy drinking protagonist, Daniel Boone Davis, travels through time to the year 2000. Here he finds a post-apocalyptic world, a mystery around household robots he may have created, and romance. It is a book that would lead the way to inspire many writers to create some amazing time travel fiction of their own.
Buy The Door into Summer – Robert Heinlein on Amazon here.
17. Lightning – Dean Koontz – 1988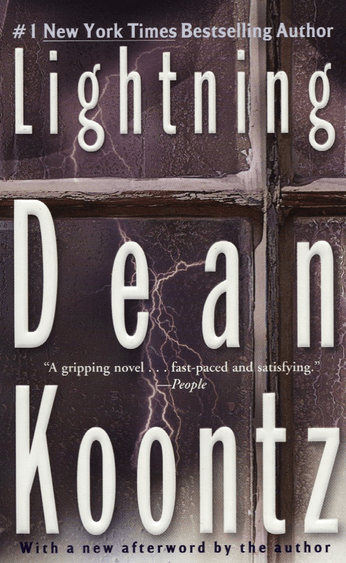 Dean Koontz is a prolific American writer who is known for page-turning novels. He has written over 100 books that have sold over 450 million copies worldwide. Although he is known for writing thrillers, Koontz's books cross all multiple genres including, sci-fi, horror, mystery, fantasy, and more. Lightning is Koontz's foray into time travel. The story involves Laura Shane, a woman born in a lightning storm in 1955. On the day of her birth, as well as at other key moments, her life is saved or altered by a mysterious blond stranger. When Laura finally meets this man as an adult, she finds he is a time traveler from Nazi Germany who has scrapped his mission in order to help her alter her life for the better. As you might expect from one of the Kings of beach-reads, it will keep you hooked from beginning to end.
Buy Lightning – Dean Koontz on Amazon here.
18. Flashforward – Robert J. Sawyer – 1999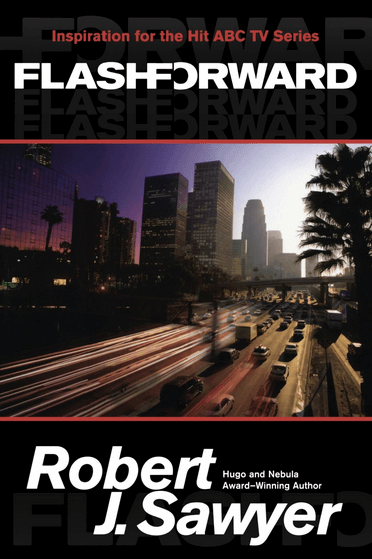 This novel, by award-winning Canadian sci-fi writer Robert J. Sawyer, is a great time travel novel inspired by a short-lived ABC TV series of the same name. In the book, an experiment at CERN in Switzerland causes all humanity to blackout for two minutes and seventeen seconds and glimpse their lives 21 years and 6 months into the future. As consciousness returns and people consider their futures or lack thereof, the book turns into a murder/mystery-style novel as characters go about the task of finding out the "hows" and "whys" of their future timeline and either trying to either prevent the events from unfolding or ensure that they do.
Buy Flashforward – Robert J. Sawyer on Amazon here.
19. A Christmas Carol – Charles Dickens – 1843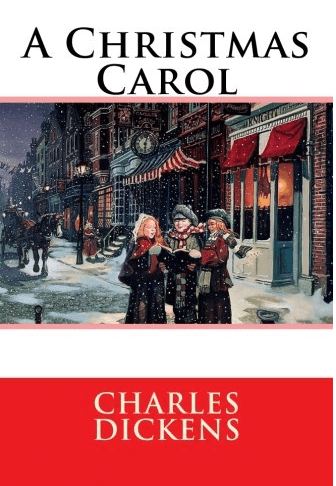 Yes, this is a short novella and one of the most classic of Christmas stories more than anything else, but it is worth noting that more than 40 years before Mark Twain and 50 years before H.G. Wells, one of the greatest writers of all time, Charles Dickens, wrote a work that would become one of the most important holiday works of fiction ever written while using time-traveling ghosts to tell his story. If somehow, you are not familiar with the plot, it involves mean old Ebenezer Scrooge, who does not understand the true meaning of Christmas. On Christmas Eve, 3 ghosts visit him, 2 of which, the Ghost of Christmas Past and the Ghost of Christmas Yet to Come, take him time traveling to teach him the true meaning of the holiday. If you have never read the original Dickens text, it is something you absolutely should do, especially around late December.
Buy A Christmas Carol – Charles Dickens on Amazon here.
---
YOU MIGHT ALSO LIKE: