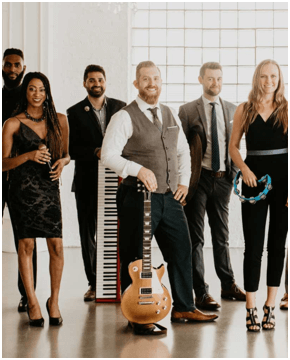 Bluewater Kings is a highly customizable, high energy, high-quality wedding band ready to put on the perfect show for your wedding. This 3-14 piece band wants you to love the music and will work with you to make it so.
This group has a great online planning tool that will help you adjust your wedding plans with zero hassle.
This band has performed with artists including Prince, Shakira, and Cher.
Ask them for a demo pack before choosing!