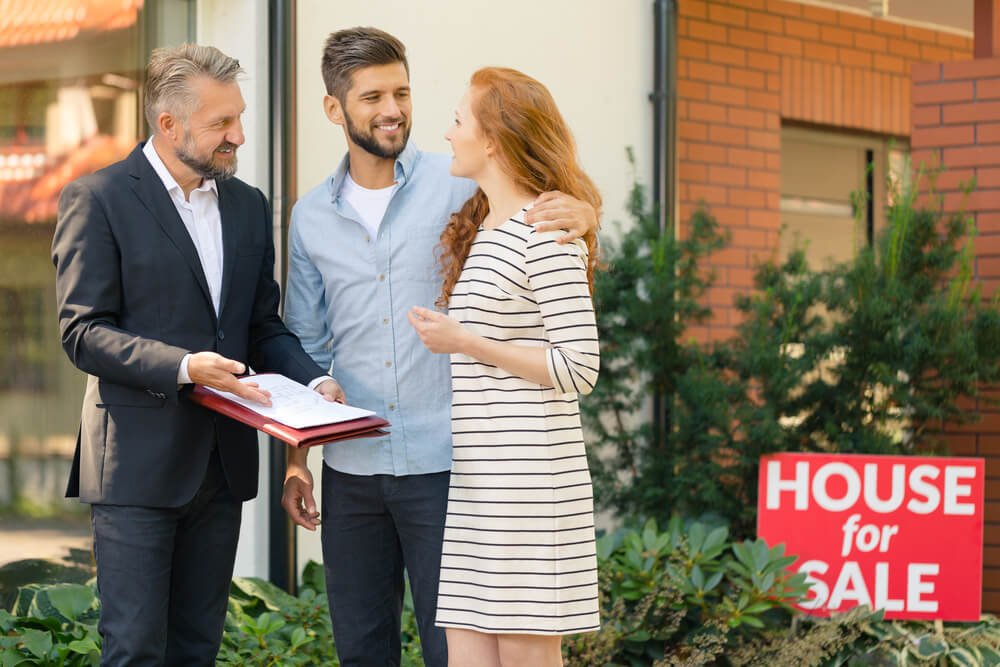 Following the coronavirus pandemic, real estate agents have carefully monitored the state of the market as the national economy went into a tailspin. However, the Illinois Realtors Association recently issued an optimistic report, showcasing a 4.7% year-over-year increase in statewide home sales for March. The Chicago metro area had a similar spike, however, home sales within the city limits have been mostly flat.
Social distancing measures, such as Illinois' ban on hosting an open house and limiting showings to just four people have discouraged home sales. Likewise, many municipalities have restricted home inspections, prolonging the process.
"There has been concern about whether home prices will tank," said Nykea Pippion McGriff, president-elect of the Chicago Association of Realtors. "However, when you have less inventory and an enthusiastic group of buyers, that holds home prices steady."
Available real estate inventory has been declining for years, both nationally and in the state. Statewide, inventory dropped 10.6% since March 2019. In the Chicago metro area, real estate inventory dropped by 12.7%. The effect of the reduced inventory means real estate prices keep rising; The median home price in Illinois increased by 8.5% to $217,000 and in Chicago, it increased by 10.1% to $320,000.
The drop in inventory means that homes in and around Chicago are selling faster than ever, leading to a long hunt for buyers.
The data from March is "probably the last numbers reflecting the pre-pandemic impact on the economy," said Geoffrey Hewings, director of the University of Illinois Regional Economics Applications Laboratory.
The real estate forecast for May and beyond remains unclear
Research data from Zillow, derived from its database of 110 million U.S. real estate listings, indicates that the sharp market downturn is already rebounding. In the Chicago area, the number of new listings fell sharply beginning March 20, compared to a day-by-day the previous year. By the end of March, 30% fewer new real estate listings were on Zillow and by April 12, there were 50% fewer.
Fortunately, the most recent Zillow data for April shows the market has rebounded slightly to a 40% drop compared to April 2019. That places Chicago seventh in the country for new listing declines, just behind Rust Belt cities like Detroit and Pittsburgh, and New York, the city hardest hit by the coronavirus.
"You could say that sellers could be holding off on selling their property, until they figure things out more," said Nykea Pippion McGriff.
According to Illinois Realtors, shrinking real estate inventory indicates properties are not sitting on the market very long, which would infer less buyer interest. The time it took to sell a property in Illinois remained stable at 63 days.
Unfortunately, researchers at Zillow forecast a roller coaster as the effect of the pandemic lockdown on the national economy continues into 2021. Zillow's data scientists and economists predict national home sales will fall 2% to 3% over the coming year, and finally rebounding in spring 2021 to pre-lockdown levels. The number of real estate sales could fall by half, then completely recover by the end of 2021.
Prepare for the spring homebuying
Although the experts find it hard to predict exactly how the real estate market will respond to the pandemic in the coming months, there are steps both sellers and buyers can take. Reducing the stress of the spring real estate season post-pandemic is not that hard.
"I don't have a crystal ball, but I do know people still need to buy, sell and rent," Pippion McGriff said. "I think we'll see a pent-up demand from buyers who were ready in March and had to hold off. I think we're going to see those buyers re-emerge."
"Any property that comes on the market and is priced right is sold in a matter of hours," observed Sara Acevedo-Schwocher, an agent with Century 21 Affiliated. "There will be multiple offers, so you won't have a shot if you bid on day two or three."
One of Acevedo-Schwocher's active-duty military clients, couldn't house hunt, due to the military's no-fly pandemic order, she said. They did get permission to fly just three weeks before they had to report for duty, but now delayed home inspections are holding up their purchase of a home.
To speed up the process, Acevedo-Schwocher recommends lining up your financing before your search. Rather than pre-qualifying, get a preapproved loan. As a buyer, that will put you in a much better bargaining position. Most pre-approved loans are only good for three or four months, so buyers should start that process now, so they're ready to buy when they find the right home.
Lending guidelines have also changed, so prospective buyers need to follow up on pre-approved loans from February or March. Some lenders are now requiring bigger down payments and higher credit scores, as well as denying applicants they now think are too risky.
Joe Carcerano, a broker with @properties, has clients who experienced this firsthand. "I had a client who could have bought a home in cash 10 times over, but they wanted a mortgage because they thought it would be easier than paying for it at once," he said. "They own several restaurants, and they couldn't get preapproved right away, since they were in the hospitality industry."
As the state eases up on its stay-at-home orders, sellers who held off in March and April could list their homes listed in the coming months, Carcerano speculated.
"We want to get people prepared for the Wild West when this stay-at-home order is finally lifted," he said. "We're going to see a huge increase in new inventory."
To get a jump on the situation, Carcerano recommends people ask their real estate agents about properties on the private listing network; this is a preview of homes that will be "coming soon" to the market.
Agents are also attempting to accommodate the stay-at-home orders. Curbside closings are available, and slowly, notaries are receiving approval for electronic services.
For those getting ready to sell their homes, finding information on previous renovations can give them an advantage. Get video tours and walk-throughs ready; this can reduce the number of prospective buyers who want to see your home in person. "If you price your home right, be prepared to move," Acevedo-Schwocher said. "It will sell fast."
You Might Also Like: