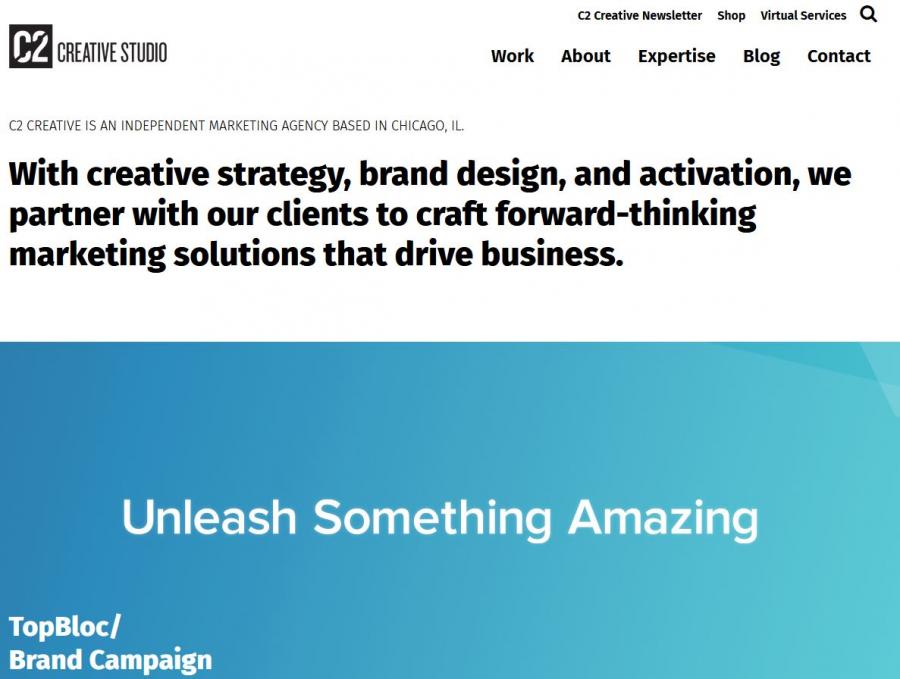 208 S. Jefferson, Chicago, IL 60661
Phone: 312-852-0223
Founded: 2009
CEO:  Patrick Smith
Top Clients: HERE Technologies, DaVita, Chowly, Motorola, Pogue Construction
Expertise: Marketing Strategy, Branding
C2 Creative is a branding agency looking for uncommon and courageous clients who aren't afraid to help craft strategies and design meaningful brand experiences.
The team behind it is just as daring and consists of problem solvers that come up with brand-based ideas through highly efficient partnership working teams.
If you aren't willing to take risks with new and unique strategies, C2 creative isn't for you. But if you are, get in touch with the best creative team you'll ever work with and see how they can push your firm into the future.