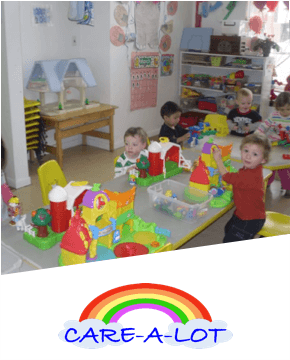 At Care-a-lot Early Learning Centers, educators believe that social interactions and play are two of the most important activities in a child's development. As a result, programs utilize these two activities in educational as well as recreational programming.
Care-a-lot has been around since 2009.

Educational programs are based on a number of academic theories about child development.

The curriculum features language art, music, science, math, computer learning, creative art, sensory education and motor skills.