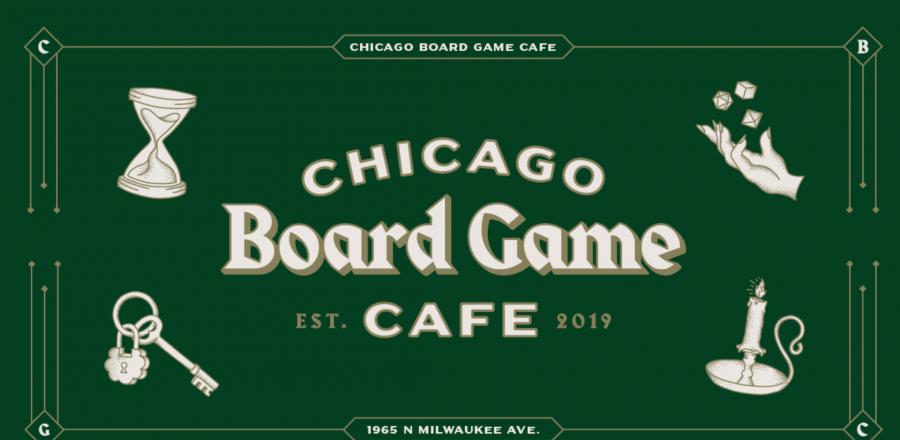 Chicagoans will finally be able to visit the 'Cards Against Humanity' cafe which opened 14 February.
The Chicago Board Game Cafe opened just in time for Valentine's Day and is perfect for gaming and food lovers.
The venue, which has been constructed to resemble an indoor town square, is packed with hundreds of games, great food and drink, two escape rooms, and even board game teachers to make sure every guest knows the rules.
Individual 'buildings' within the 14,000-square-foot space are set on cobblestone streets with street lamps.  The main cafe features a 23-seat square bar with a combination of 90 seats and booths in the surrounding area. The building will also host the second Marz Community Brewing location.
The entrance is found on the west side of the corner building at Milwaukee, Western, and Armitage avenues.
There is also news that Chicago will soon get its very own game-themed hotel.
Upon entering the cafe, customers will see the retail shop 'Garneau's Trading Post", named after Director of Gaming and Retail Eric Garneau.
Other rooms include a bank vault which is actually a game library, a mock train station ticket booth, and a kitchen with signage for 'Paradise Vendors'.
Each building is designed with a certain theme to ensure there is something for everyone – whether that's cool and classic or noisy and modern.
Speaking to the Chicago Eater, chef Aaron McKay said: "We wanted it to be somewhere and nowhere. [There are] lots of nods to Chicago but [it's] a blank enough slate so people can fill in the missing pieces for themselves. There will be some interesting stuff that people can become aware of the more time they spend in space."
Customers will be able to choose from more than 400 games, with a mix of classics and more obscure choices.
A 'sommelier for games' will be on hand at all times to introduce new games to unfamiliar players. It's definitely set to be a more family-friendly version of the casino set to open downtown.
A large separate room called the 'hall' will be available for walk-ins.  Spillover from the main venue with long communal tables and four private themed rooms will be found downstairs, featuring nuclear holocaust and outer-space themes.
Despite the fun and playful atmosphere, however, McKay has said the quality of the food is being taken very seriously.
The menu will be a collection of great foods from around the world with a street food vibe to keep with the theme of the venue- McKay said he wanted it to be 'food you would sit with in a place like this that's sort of outside, eating casually and enjoying yourself, playing a game … and also a way to incorporate foods that we, as of kitchen staff like to cook for each other. It can be slightly obscure but it makes people really happy."
Expect new takes on Mexican, Spanish and Vietnamese food – McKay mentioned a boneless quarter chicken dish with Vietnamese herbs which is expected to really shine.
The drinks will be based on beverages from around the world, with a selection of sake, sherries, and vermouths. Of course, the bar will also offer beers, wines, and cocktails too, as well as a large range of coffee, tea, and homemade sodas.
Reservations are still available for opening day when guests can keep a table for up to two hours but are filling up fast.
Chicago's very first game cafe will be open from 4 pm to midnight seven days a week, with a brunch service and takeout window starting a few weeks after the opening.