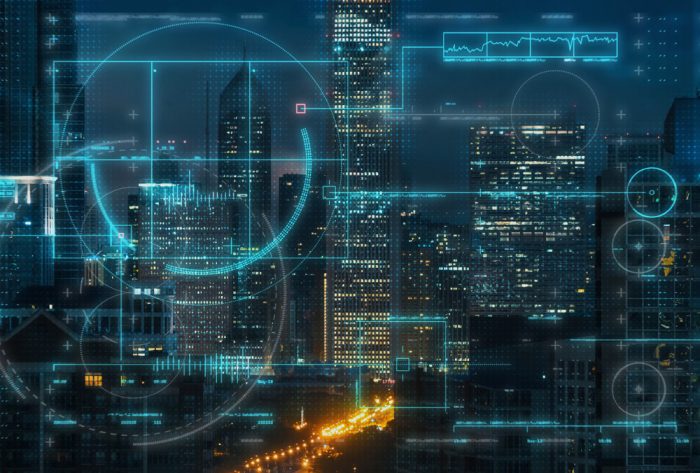 The mention of Chicago conjures images of iconic skyscrapers such as John Hancock Center and Willis Tower and impressive architecture from Millennium Park, Navy Pier to Buckingham Fountain.  
The city has top attraction sights, a vibrant arts scene, and an active sports scene. There's so much to love about the Windy City. It's set to add another accolade as a leading smart city. For many years, the leadership of the city has worked to make this one of the great centers for innovation and investment.
Emerging Smart City Initiatives
Today, the city beautifully set along the shores of Lake Michigan, has gradually started emerging as a leading smart city. Currently, it ranks eighth in the world's smartest city rankings. Chicago's efforts to become a smart city started way back in 2016.
This was with the launch of the Array of Things project. The city-wide sensor deployment effort involved the installation of data-gathering boxes across the city. The information collected is then made available on the city's open data portal launched in 2011.
After this initiative, multiple projects have come about mostly through increased public-private partnerships. Back in 2018, the Smart Cities for All global initiative announced that Chicago would spearhead efforts to track progress and measure commitment to digital inclusion in a smart city. The digital inclusion toolkit would access how groups such as people disabilities and older persons accessed digital technology.
This pilot project was in recognition of the city's ambitious vision to ensure digital technology fuels inclusion, engagement, opportunity, and innovation for all. 
In 2019, Mayor Lori E. Lightfoot and Comcast announced the largest ever expansion of internet essentials in Chicago. This project was to build on the nation's largest, most comprehensive, and most successful broadband adoption initiative targeting all low-income households in the city.
In another initiative announced in July 2020, 100,000 Chicago Public Schools' Students would get free access to broadband internet. This was a first-of-its-kind initiative aimed at helping kids and families from needy in the city. It was an initiative that comes at the right time as plans continue to resume learning after the suspension occasioned by Covid-19.
Impact of a Smart City
Smart city initiatives across the world aim at leveraging technology to improve city services. This, in turn, increases the quality of life of its residents. The best example is the use of the Internet of Things (IoT) for data collection from residents.
The authorities then leverage new technologies such as machine learning and artificial intelligence for data analysis. Through data-driven decisions, the authorities in these cities can deliver better services to residents.
Most smart cities have also boosted internet connectivity. This has eased service delivery through digital platforms. More importantly, more people can now access the internet and enjoy a wide array of services online.
For instance, if you're a casino lover you can check out the Golden Nugget online casino and see if you can find fun games to play. For shopping enthusiasts, the increased connectivity makes shopping more convenient and affordable.
Smart cities are also greener and with more energy-efficient systems used to deliver services. There's less energy wastage by leveraging new technology. Service delivery is better in smart cities like Chicago and London through e-participation.  
City halls can now engage locals on governance and other issues more effectively. What's more, by building digital skills and Internet literacy, smart cities open new opportunities for their younger population.
Wrapping Up
Top smart cities like New York City, London, Paris, Tokyo, and Toronto continue reaching new milestones. Chicago is not far behind as there are more initiatives geared towards making this the most welcoming and inclusive smart cities in the world.