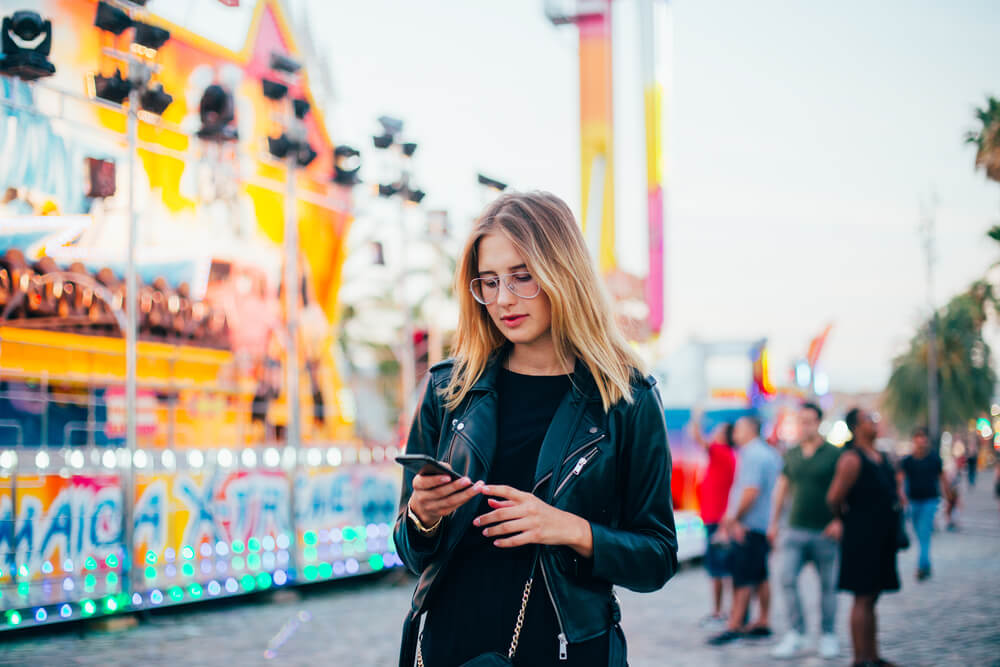 The Chicago Latino Film Festival is one of the oldest Latin film focused festivals in the world,  successfully bringing Latino film projects to Chicago from all over the world for 35 years.
The festival is produced by the Latino Cultural Center of Chicago, a pan-Latino, nonprofit, multidisciplinary arts organization dedicated to developing, promoting, and increasing awareness of Latino cultures among Latinos and other communities by presenting a wide variety of art forms and education including film, music, dance, visual arts, comedy, and theater.
The Chicago Latino Film Festival attracts patrons from all over the country and has endured through good and bad economies, wars, and even budget shortfalls. This year has been perhaps its most challenging due to the COVID-19 pandemic that is affecting nearly every country in the world and is hitting Latin America very hard.
Many other film festivals around the world, including Cannes, have been canceled while others, including Venice and Toronto and the Chicago Latino Film festival, have been postponed or are going totally online. As we get farther into the year with the virus making a second surge, it is becoming obvious that conditions for a traditional film festival will not improve this year.
Acquiescing to strictures created by the COVID-19 pandemic, Chicago's 36th Annual Latino Film Festival has adopted a virtual format. The goal is to make sure this valuable form of entertainment is provided to patrons during these stressful times.
The Chicago Latino Film Festival will Exhibit a Large Number of Films
Organizers of the Chicago Latino Film Festival expect to exhibit a large number of the films already selected for the festival as part of a virtual experience. They are mirroring the approach taken by other film festivals that have gone virtual by playing as many films as possible to give all filmmakers a chance to have their films seen.
The full lineup and schedule of films, as well as ticketing information, were announced in August. To help create a live festival experience live and pre-taped virtual Q&As with select filmmakers are likely to be scheduled.
Those interested in attending the virtual version of the festival can go to www.chicagolatinofilmfestival.org or their Facebook page @ChicagoLatinoFilmFestival for more information and updates.
Covid-19 has ravaged much of America's Businesses
Covid-19, the virus that causes the coronavirus, is currently sweeping across the United States. Scientists believe that the virus is spread from person to person, via droplets that emerge from a person's mouth or nose when breathing, coughing, sneezing, or talking.
Scientists have recommended to politicians that people wear face masks, wash their hands regularly, and social distance at least 6 feet away from each other when out in public. One more strong recommendation is to avoid large gatherings, especially if they are indoors.
Across the country, as well as in Chicago, for many businesses such as restaurants and bars, this has created real challenges. Even when these types of establishments are able to operate with these guidelines in place, it means fewer patrons and less revenue.
For the movie business, the coronavirus has been devastating. Movie production has been severely impaired. The idea of close quarters on a movie set does not fit within any guidelines. In theaters where people go to see films, this industry has perhaps been the hardest hit of all. To watch a film, people must sit in a movie theater for two hours or more with many other people. Even as municipalities have begun to allow theaters to open, few people are going back to movie theaters because of their fear of the risks in contracting COVID-19.
Pepe Vargas Producer of the Festival is Excited about a Virtual Film Festival
Chicago's Latino Cultural Center founder and Executive Director Pepe Vargas also serves as a producer of the Chicago Latino Film Festival. He offered these words about the festival going virtual, "We have been closely monitoring developments since we announced our postponement and even though we were hoping to incorporate a live element alongside the virtual one, the recent spike of COVID-19 cases across the nation and the uncertainty that still hangs over most movie theaters opening led us to embrace what feels like a new normal for most film festivals," He went on to say that. "Now more than ever, we need to share the stories these brilliant filmmakers from Latin America, Spain, Portugal, and the United States have created. If there is one major lesson this pandemic has taught us is that the arts are crucial to our lives. Even though I will miss that human interaction that is such a vital part of the Festival experience, I am also excited about the opportunity a virtual edition of our Festival offers in sharing these stories with a larger audience. The possibilities are endless,"
The Chicago Latino Film Festival is one of Chicago's most beloved annual events attended by celebrities, politicians, and dignitaries.  It is also a magnet for giving because of the communities it serves, and the great festival produced each year. Additional supporters of the festival include: the Chicago Department of Cultural Affairs and Special Events, Chicago Community Trust/Art Works Fund, The Field Foundation of Illinois, The Gaylord & Dorothy Donnelley Foundation, The Illinois Arts Council, The Illinois Board of Tourism, the Illinois Film Office, The Joyce Foundation, The National Endowment for the Arts, Nordstrom, The Paul M. Angell Family Foundation, The Reva & David Logan Foundation, and The MacArthur Fund for Culture, Equity, and the Arts at Prince.
The festival hopes to return to theaters in 2021 providing its normal programming.  In the meantime, festival organizers again invite the public to screen its current lineup of films online.