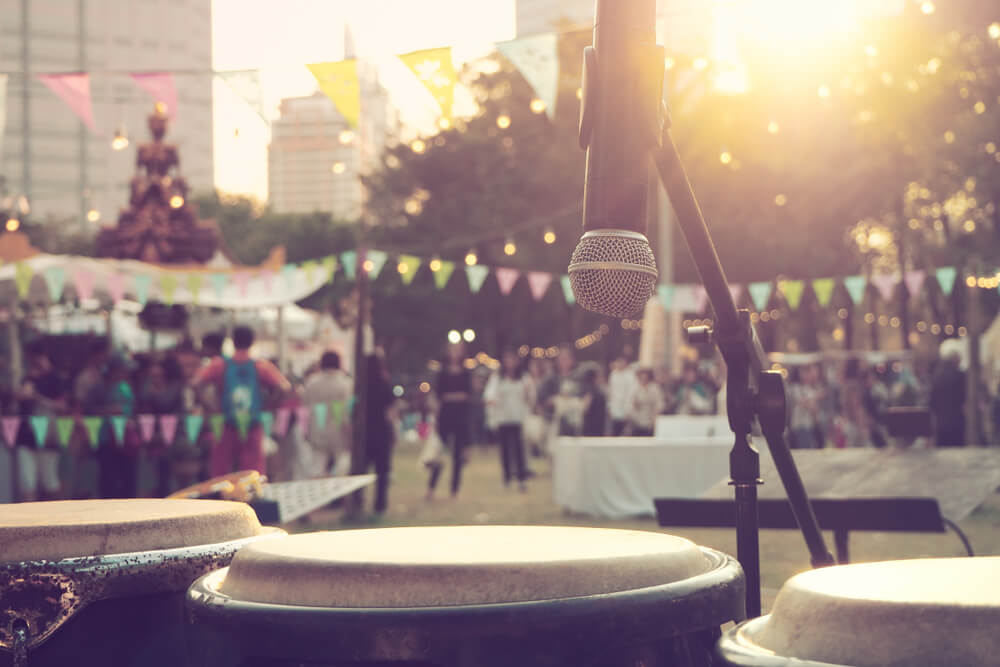 The coronavirus pandemic has had an undeniable effect on so many parts of our daily lives. The virus has caused disruptions in work and school for countless people all around the world, and has even affected entertainment sources like theaters, parks and pubs. It's safe to say that this has been a difficult year for many of us.
As a result of the coronavirus, many events, festivals and shows have been cancelled- or postponed, at the very least. This has been incredibly disappointing for many people; bands, event planners and customers alike. The summer was going to be packed full of festivals and fun parties, but in many cases, this is no longer going to happen.
This is something that we've been thinking about a lot as a team, here at Cool Things Chicago, as the Chicago festival scene was set to be explosive over the summer of 2020. Whether you're interested in food festivals and street events, music festivals or film festivals, our city is packed to the brim with incredible events to enjoy all year round.
Unfortunately, many of them have been cancelled this year.
One of the major festivals that has been cancelled as a result of the virus pandemic is Pitchfork. This festival is dedicated to alternative rock, hip hop, indie rock and electronic music. It usually draws in huge crowds, and can also be found in Paris and Berlin. However, it has unfortunately been cancelled due to the virus, as noted on their official blog.
Classical music fans were also left disappointed this year, as the Grant Park Music Festival cancelled all of their events for the summer. The Grant Park team is famous for producing some incredible, free events to entertain the masses, but had to close their plans down for the foreseeable future in order to keep everybody safe, as reported by WWTW.
Another major event that has had to be cancelled this year is the Ravinia Festival, which is the oldest music event in the United States. The Ravinia Festival features everything from pop music and jazz, to classic tunes too. This legendary event would have been the highlight for many people this summer, but it has unfortunately faced the same fate as the others on this list.
One festival that still has not been mentioned officially as being cancelled at the time of writing is Lollapalooza. Lollapalooza has an incredibly dedicated fanbase, and many people wait all year to attend it. It covers everything from heavy metal and punk, to pop music and alternative rock. We will have to wait and see whether it is cancelled as well.
It's not just music events that are being cancelled, either. Lots of street events and other festivals are being cancelled too. Chicago has a bustling social scene, with plenty of interesting events to watch out for in the summer- but it seems like the coronavirus pandemic has caused a lot of disruption to everybody's plans so far.
While it is absolutely normal to feel disappointed if you were planning to head to a music event or festival this summer that has been cancelled, it is important to be mindful of the fact that this is to protect the entire community.
Cancelling events like this isn't just a move to protect customers (although this is a very important part, of course). It's also a move to protect the people who would be working at the festivals and events, too. Additionally, it is also a protective measure to make sure that people do not transmit the virus to each other, and give it to loved ones when they return home.
Overall, it's looking to be a slow year for the Chicago music and festival scene. However, this does mean that 2021 is sure to be even more exciting than normal as festivals get going again.
Want to read more articles like this? Looking for a source of the latest and greatest stories in Chicago? Our team has got you covered. We're always putting out new content, covering everything from books and music, to bars and food. Take a look at our full website here today to get started with some more of our articles.
If you're looking to find out more about what we do or ask us any questions, we'd be more than happy to hear from you. Please feel free to get in touch with a member of our team at hello@coolthingschicago.com today to learn more.
You Might Also Like: