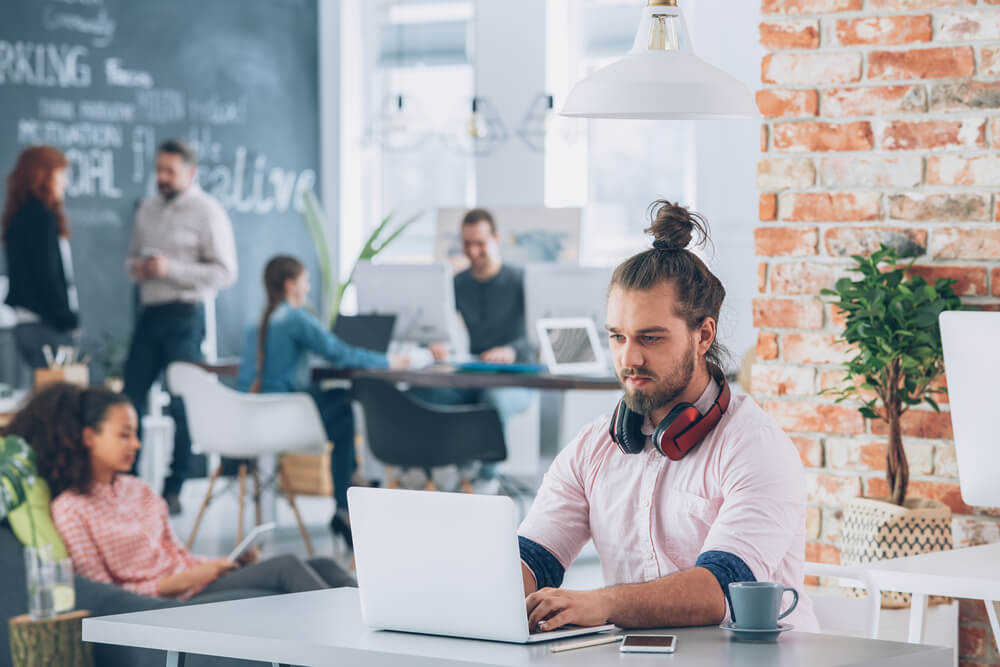 When it comes to the latest working trends, Chicago doesn't get left behind.
With so many individuals now working for themselves, and startups looking to save cash while meeting like-minded people, co-working office spaces are booming in the city.
Statista estimates there will be over 26 million co-working spaces worldwide by the end of 2020 – more than double the number in 2016. So, it's no surprise these communal hotbeds of creativity are cropping up within city limits.
What is A Co working Space?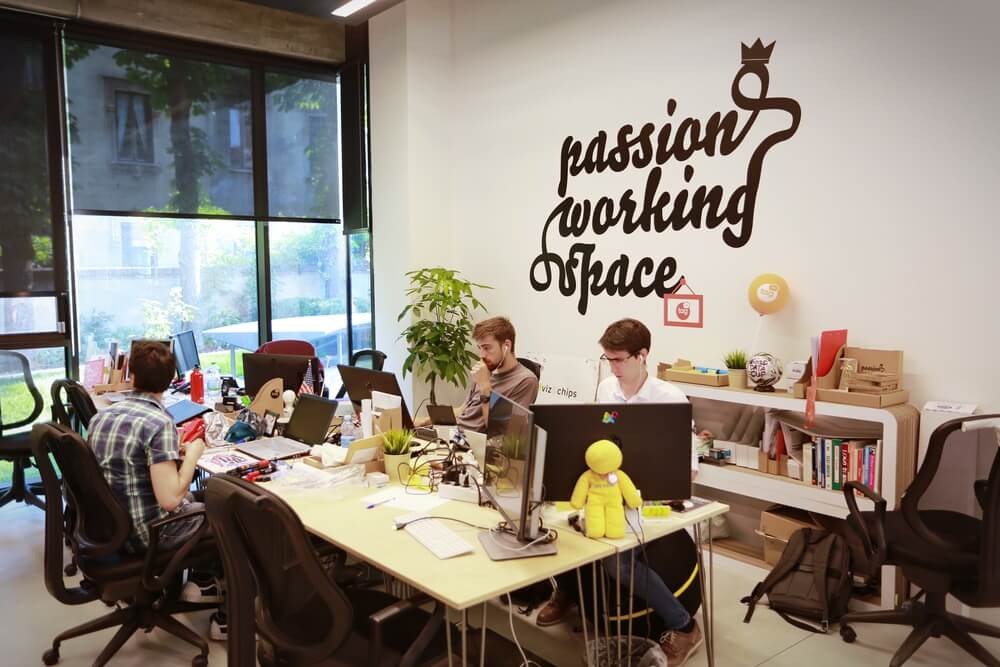 Shared workspaces offer a flexible working environment for individuals or startup companies who don't want to invest in long term office rentals.
Typical co-working spaces, like the MakeOffices coworking space in River North or 1871 (where the CoolThingsChicago office is located) offer all the comforts of a modern office – chill-out areas, kitchen and refreshment, a reception area, meeting rooms, and potential mail collection.
Clients can rent one of the small offices for a set fee a month, or individuals can purchase a 'hot desk' for as little as $375 a month. That means an individual can get all the benefits of a large, fully serviced office at a fraction of the usual cost.
But finance is only one of the reasons the new generation of entrepreneurs is looking to utilize share working spaces.
The Six Key Benefits of Coworking Space
There are various excellent reasons why the popularity of coworking spaces is on an ever steep upward trajectory. We can group the key reasons in six areas.
1. Finance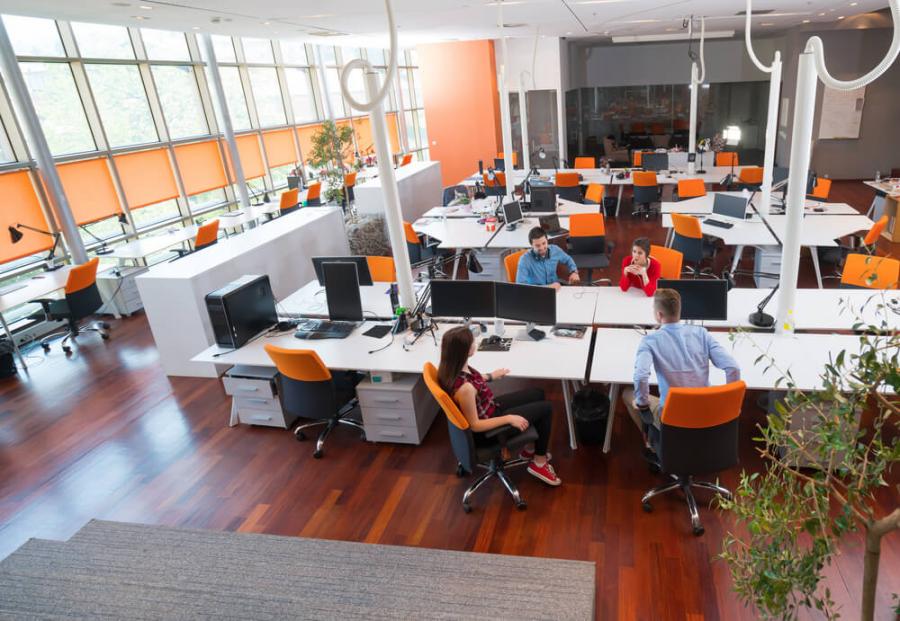 Start-up businesses are on a tight budget, and it's vital to keep overheads low. Alongside salaries, the highest fixed cost can be commercial accommodation.
According to squarefoot.com, tenants can expect to pay a little over $50 per square foot for Class A office space in the Windy City. It's more cost-effective than a downtown office, where uptake is better.
If there are two or three members of the team, that monthly figure is going to be high. Plus, you need to add on the cost of utilities, like electricity and water – and perhaps an initial fee for fitting out the office with furniture and kitchen equipment.
However, a team of three can hire a private office within a coworking environment for as little as $1,700 a month. Everything is already in place – you simply need to turn up and start working. And because there are more spaces around, you can upsize or downsize your office at any time.
Many spaces, such as the new Bond Collective coworking space on Wacker Drive, even offer day passes from as little as $40 a day. You might prefer this option to begin with, then go for a monthly pass after that.
2. Turnkey office operations
Everything you need in a modern workplace is available in a coworking office. They usually offer fast WiFi, 24/7 access to the building, conference rooms, 1-2-1 breakout areas, printing stations – plus all those little extras that make office life pleasant. We're talking fresh fruit, unlimited coffee, relaxation rooms, and even beer.
New York Times reports that the design of many coworking spaces is also super cool in some cases, with stylish interiors and lively color schemes. All you need to do is pay your monthly fee, turn up with your laptop or tablet, and get to work.
3. Ability to network and meet prospective customers
By definition, you'll find plenty of other small businesses or individuals using your coworking space alongside you.
This is not only invaluable for networking and meeting new people; you might expect some of them to become customers, too.
For example, many people in creative professions use coworking spaces. Let's say you're a Chicago web designer or a boutique consulting firm. Sitting around at nearby desks might be  a content writer and video producer, an SEO expert – all people whose service you could use on projects, and who might use you to help produce a new website for their clients.
People in coworking spaces are typically outward going. If they work for themselves, they've decided to work here surrounded by others, rather than at home at the kitchen table, where they might not see anyone else for days.
As you step inside a facility for the first time, you'll be struck by the buzz around the place. Look at this cool video of a day in the life of a coworking office space.
For women who prefer to avoid male-dominated offices, there are women-only coworking spaces, such as The Wing, which has office space and an incubator in the Fulton Market.
4. Instant feedback and advice
If you're working on a project and looking for advice or some independent and valued feedback, you're in the right place. Professionals surround you – it's like having your own focus group at your fingertips.
Your coworking colleagues might be further down the road in terms of business growth and will be willing to offer help and advice. It's true that in this environment, people are willing to cooperate because they know that what they put in, they'll get back when they need it.
Now, imagine you're working from home or stuck in the corner of your local coffee shop; you can't very well ask the elderly lady enjoying a break from her shopping what she thinks about your Q3 sales strategy.
5. Improve your skills
Many coworking spaces offer workshops that tenants can attend to improve their business and marketing skills. As most people opting for shared workspaces are start-up businesses, sessions might be skewed towards introductions to digital marketing, such as the use of Google Adwords or lessons in the best use of social media for business.
While these are useful from an educational point of view, they also represent ideal networking opportunities where you can get to know your coworkers.
6. Productivity
Working in a shared workspace can help you become more productive. These spaces are designed to be pleasant and to encourage creativity. The energy of other ambitious entrepreneurs around will stimulate you to work harder on building your business.
Compare this to the perils of working from home. While working remotely has its advantages – mainly that it's free and you don't have to travel to work – there is a huge elephant in the room: distractions.
Anyone who has worked from home will tell you how easy it is to get distracted from the actual work. If you have roommates, children or a spouse that is also at home, you might be interrupted or have to deal with annoying background noises. It's also super easy, to find yourself going down a social media or YouTube wormhole, watching videos, or scrolling through Instagram or Facebook before you realize it.
Getting your own coworking space puts you in the zone for work, and you'll be far more productive as a result.
Shared working spaces are here to stay
With the Gig economy continuing to boom – it's estimated that 40% of US workers will be independent freelancers or contractors in 2020 – many people are looking for cheap and readymade office facilities.
It's no wonder that those coworking spaces become ever more popular. New units are regularly opening, and you could find yourself in a space like the one shown here.
But do your homework before choosing the right shared office space. Some coworking spaces don't last. This happened in Chicago when Grind shuttered its space in Loop, preferring to concentrate on building their New York business instead.