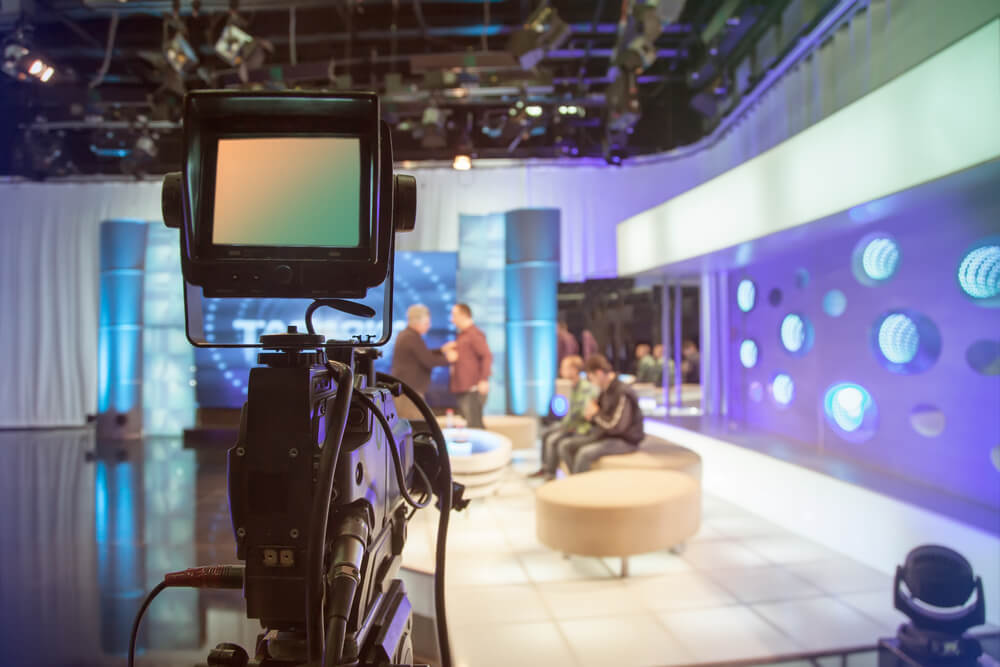 In an announcement that will make film and TV viewers and those who work in the industry in Chicago happy, the City of Chicago will allow film and TV production to resume next month.
In September 2020, Chicago's three-hit television series will go back into production. These shows 'Chicago PD', 'Chicago Med', and 'Chicago Fire', air on NBC are among the highest-rated shows on TV.  All were shut down in March of 2020 in response to the spread of the COVID-19 virus. All three will begin visual productions in the windy city as Chicago resumes film and TV production.
Chicago, like most big cities, has been hard hit by the coronavirus. The city-wide lockdowns, business closures, cancellations of concerts, and sporting events has resulted in an enormous loss of tourism dollars.
One area where the city and its businesses could count on good revenue was with films and TV shows filmed in the city. The resumption of this industry will be beneficial to the city.
Chicago will Resume film and TV Production in September
Chicago Mayor Lori E, Lightfoot has worked closely with local and national medical communities, workers' unions, and Hollywood production companies to create safety guidelines that allow production to resume safely and cost-effectively.
Several productions in cities around the US have already commenced, so there is a precedent for how to do this correctly. Stakeholders and insurers have worked together to mimic those practices and utilize their experiences and guidelines.
As Chicago resumes film and TV production, there will be close oversight to ensure that all safety guidelines are followed.  Everyone involved is optimistic that productions can be completely safe.
The City of Chicago and local health experts will pay careful attention to any flare-up of COVID cases within the city or on set. In the event that anyone becomes ill, immediate action will be taken to minimize any outbreaks, including isolating anyone infected and contact tracing.
Chicago has always been a hot destination for filmed and taped visual entertainment
For decades the City of Chicago has had very successful feature films, documentaries, television specials, and TV series filmed and taped here including: Risky Business (1983), Sixteen Candles (1984), When Harry Met Sally (1989), Home Alone (1990), While You Were Sleeping (1995), My Best Friend's Wedding (1997), The Dark Knight (2008), The Steve Harvey Show, ER, City of Hope and The Wheel of Fortune.  Over the past decade production has really ramped up and the city has become one of the hottest locations for filming in the country. Chicago is regularly a backdrop for big-budget and independent films as well as dozens of TV series, documentaries, and TV specials. Now that Chicago is set to resume film and TV production, it will set the stage for more high profile productions to come to the city.
Why Chicago has become a Film and TV Production Hotspot
The city has become a filmed entertainment hotspot because of a combination of great government support, including:
 Film grants and tax breaks awarded to TV shows
Wealth of talented film and TV technical crews living in the city
Iconic scenery
Good acting talent pool
Cache of the city itself (People around the world know Chicago for its grittiness and cosmopolitan appeal)
The city is proud to serve as a primary location for film, television, music, and media productions and to provide its iconic skyline, rich diversity of neighborhoods and citizens, and its talented residents.
Businesses in the city have made great investments in state-of-the-art facilities and film and television-related services to ensure that Chicago can offer productions the very best of everything.
These investments and the city's benefits continue to attract more productions making Chicago a leading hub for television and film content distributed around the US and the world. As Chicago resumes film and TV production, filmmakers and TV producers will again have one of their favorite filming locations as an option.
The benefits to Chicago are numerous, including the resumption of high paying union jobs, film fees for the city, and income for many businesses throughout the city. Among those who stand to benefit are hotels, caterers, and transportation companies that each supply TV and film productions with vital services.
It will also give the city's production studios renewed business. NBC's top dramas each film more than 20 episodes in the city and for each episode, local actors are hired for small roles and extra parts each of which pays well. Additionally, crews can count on union-level wages and benefits.
As these three top TV shows begin production in late September, they will serve as a test to determine if film and TV production can in fact occur in Chicago safely and effectively. If this is the case, several other high profile productions are set to begin throughout the rest of the year.