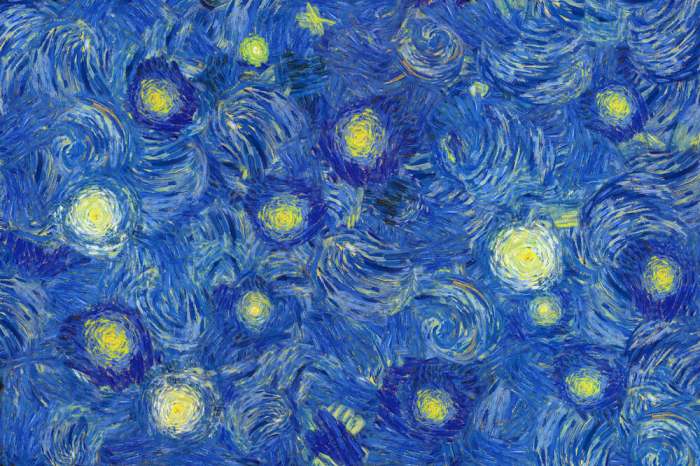 After almost a year of seclusion and social distancing, Is Chicago ready to bring back its live entertainment? More than 150,000 people think it already has. This is the number of tickets that have already been sold for the "Immersive Van Gogh", a show open between 9,00 and 22,00 every single day, and hosted by a former club on Chicago's Near North Side,  Germania Club building (108 W. Germania Pl.) renamed Lighthouse ArtSpace Chicago.  
Virtual everything for almost a year has been really hard on everyone
It has been almost a year since we, along with most of the planet's inhabitants, were not able to enjoy any type of live entertainment. Of course, there have been numerous online replacements for shows, theater plays, movies, and even museums that have done their best to provide virtual tours. We have all experienced our fair share of online entertainment, as well as meetings, business talks, PTA meetings with our kids teachers, and so on. Most of our lives have moved online, solutions being found for ordering groceries, cleaning and disinfecting products, furniture, and house-related items. Culture not being deemed fundamental for our well being, although nurturing the soul and mind is extremely important for keeping the body healthy as well, nobody thought to find inventive solutions for cultural events to reach us, to engage our bored selves and to provide the much needed R&R we all crave for.  
Big spaces with safe corridors for entering and exiting are in demand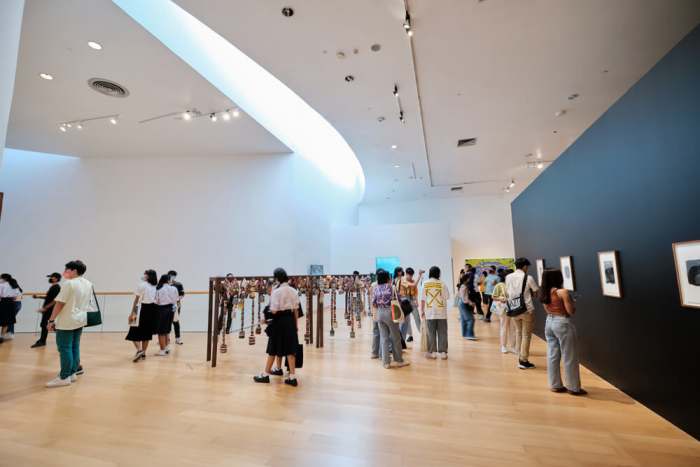 With regular theaters and entertainment spaces being shut down because of the COVID-19 pandemic, there is an increased need for spaces with no fixed seating, where guests can be accommodated while keeping the social distance needed for safety. These spaces are presenting an important advantage, as well as those venues which have not only lots of space but also different areas for entering and exiting that space safely. So a space like the Lighthouse ArtSpace was really a find.
This immersive Van Gogh exhibition Chicagoans are flocking to see these days will be displayed in Indianapolis next June. But the fact it is first available in Chicago is no surprise since ours is America's 3rd-biggest city, with many attractions, such as high-flying architecture, lush green spaces, world-class museums, stunning monuments, beautiful parks, and amazing food, so many things to be taken in and so many opportunities for Instagram picture-perfect moments, whether you live in the city or its surroundings or you are a tourist who wants to taste the big city's urban feel with a Midwest charm. 
Starvox Entertainment won the bet with digital presentation of classical art
"Immersive Van Gogh" is the work of an incredibly versatile Canadian theater company, Starvox Entertainment, and is now available in Toronto, Chicago, and San Francisco.  It contains over three thousand moving digital interpretations of the famous artist's paintings which are projected all around the walls, while classical music is playing in the background. The most popular paintings of Van Gogh, such as Starry Night and Sunflowers, are to be transformed into a three-dimensional world that people who see the exhibition can freely explore and experience. This multi-sensory experience will be made possible by the one hundred and fifty high-definition projectors which create life-like floor-to-ceiling images. The exhibition's curators promise a one-of-a-kind experience which would be even better than seeing the real paintings in a museum. The magnitude of the images allows guests to really see details and the brush strokes that would have been otherwise missed by the human eye in a normal museum setting.
This exhibition appeals not only to regular art lovers, who already know all there is to know about the masterful creators of the Parisian Atelier des Lumières, Van Gogh included, but also to younger generations who probably enjoy the digital masterpiece more than the painter's original work. Either way, the exhibition seems to be a smash-hit experience that has attracted, according to its creators, more than two million visitors, comes an all-new visually stunning achievement that invites you to step into the mind and artistic genius of Vincent van Gogh as never before.
Flexibility, compliance to regulations, and all day long schedule seems to do the trick
How was it possible for the Canadian theatre company to open its show in Chicago and have such success? The difficulties of crossing the borders overpassed, there was the question of hiring staff to prepare the show without protests from the stage-hands unions while complying with city regulations stating there must not be more than 50 people in one indoor gathering. But somehow all difficulties have been surpassed and the show is now available for those many people who seem to be free even during the workweek.  One of the advantages was the Lighthouse ArtSpace has more big rooms, so more than 50 people can move through the space at one time, while still being able to keep the social distance from everybody. The show being digital, it does not involve actors or performers, so it can be played all through the day, thus selling more tickets. People feel safe to be in the space, especially during the hours the majority of people are still at work, so probably weekday mornings are the perfect moment for vaccinated retirees to enjoy the show in a certain safety. And people pay to be entertained live, although digitally, while still feeling relatively safe.