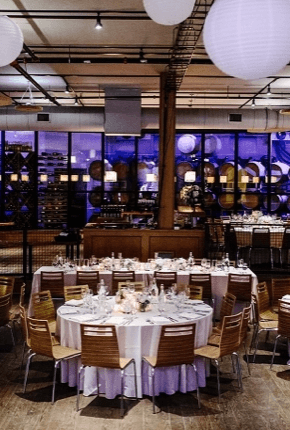 City Winery is one of the most versatile wedding venues you can choose. With their smallest room, the Mezzanine, accommodating up to 80 guests for a more intimate event, and their largest space having room for 240 guests, this venue can be transformed to have something for every couple.
Venue features full-size dance floor and Wine Garden.
In-house services include food and beverage, furniture, and staff.
Three separate spaces with different feels.