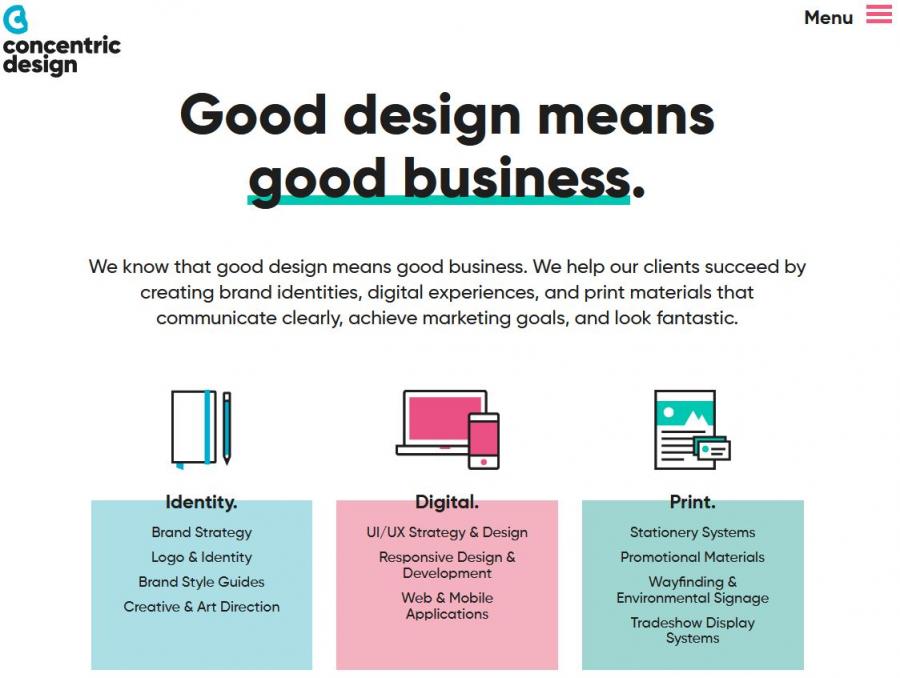 1212 North Ashland Avenue, Floor 2, Chicago, IL 60622
Phone: 312-759-509
Founded: 2006
CEO: Blair Hannah
Top Clients: Hertz, United Airlines, Teach For America, The University of Chicago, Taskfully
Expertise: Corporate Identity, Brand Strategy
Concentric might be a small firm, but they are considered one of the best design companies in Chicago.
Specializing in visual identity, corporate identity, and brand strategy, their small team is an advantage as it allows them to create deeper relationships and a more thorough understanding of your business.
This will create more effective branding strategies that connect with your existing and new clients emotionally, leading to increased conversions and ROI over time.