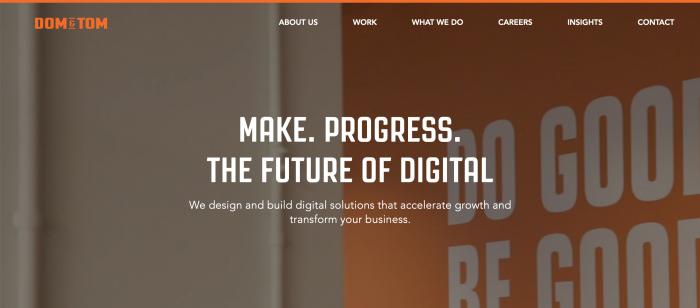 625 N Michigan Ave Suite 1800, Chicago, IL 60611
Phone: 773-377-5585
Founded: 2009
CEO: Dominic Tancredi
Top Clients: Hearst Communications, Turner Broadcasting, Coca-Cola, The Children's Place, Bloomberg L.P.
Expertise: iPhone and Android Mobile Development, Emerging Technologies
Originally created to fill a gap in the market and develop apps for the up-and-coming iPhone in 2009, Dom & Tom is a twin-run business that has seen significant growth in the last decade.
With offices and teams in two major US cities, they have supported businesses of all sizes, from net generation start-ups to Fortune 500 companies looking for a new way to accommodate their audience.
In that time, they have created over 120 native mobile applications that have brought brand visions to life.