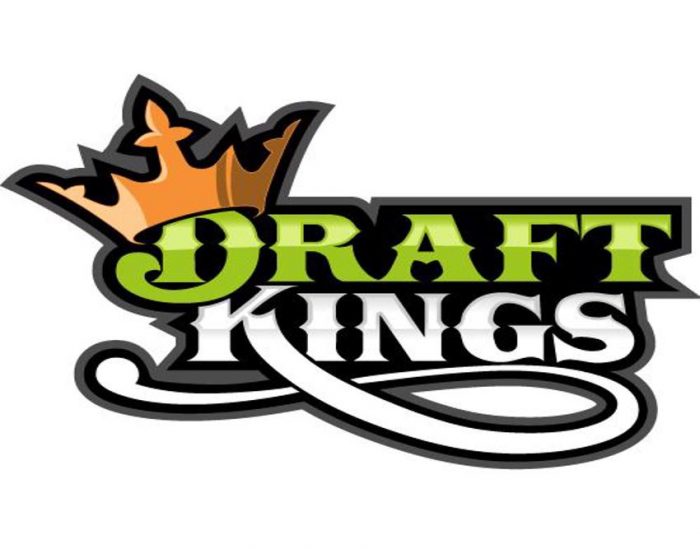 DraftKings Sportsbook has added to their already strong presence in Illinois with a partnership that should put their name and logo in front of numerous bettors' faces. The deal is with Accel Entertainment, a terminal operator based in Illinois which provides slot machines and other amusement devices to over 2,300 locations across the state. This includes bars, restaurants, truck stops, and gaming cafes. Essentially, anywhere you go to play live slots within the state of Illinois, you are very likely going to touch the screen of a machine operated by Accel Entertainment. Their map showing the locations of their machines blankets the state of Illinois with an almost solid shade of red. The potential reach for DraftKings is staggering and will expose the brand to countless existing and new players.
DraftKings To Provide Content
The arrangement with Accel Entertainment will put the onus on DraftKings to produce and provide the content and programming that will appear on the slot machines and terminals throughout Illinois. Accel states that the in-location digital display screens will show the DraftKings Sportsbook content ranging from ads for the DraftKings Sportsbook mobile app, signup promotions, sports betting lines, and related advertising. The Chief Business Officer for DraftKings, Ezra Kucharz says they are excited to be working with Accel "as we continue to reach more sports bettors across the state of Illinois." The CBO calls the collaboration a "natural fit" calling Accel a trusted brand that will provide on-the-ground support to complement the efforts of DraftKings in the Land of Lincoln. "We look forward to providing customers with more ways to engage with our exceptional content through Accel's digital display screens."
How Does This Help DraftKings?
Well, considering that they happen to be a publicly-traded company on the National Association of Securities Dealers Automated Quotations (NASDAQ) exchange, DraftKings (DKNG) stock has been climbing in value. It took another jump shortly after the deal with Accel (NYSE: ACEL) was announced. For example, at closing on October 6, 2020, the stock sat at USD 56.78 per share at NASDAQ. Shortly following the deal with Accel was announced (on September 9, 2020) the stock was worth USD 40.38 per share. At the time, analysts were pointing to DraftKings stock and giving it an "outperform" rating. Evercore ISI analyst Kevin Rippey sent a note to clients regarding DraftKings stock and indicated "The market under appreciates the pull forward in US states' plans to legalize online sports betting." What makes this a perfect storm for success on many different levels is that stock analysts have seen this pattern develop before with gaming and sports betting equities. This specific trend is gaining more credibility as US states scramble to generate revenue during the COVID-19 pandemic.
How Does This Help Accel?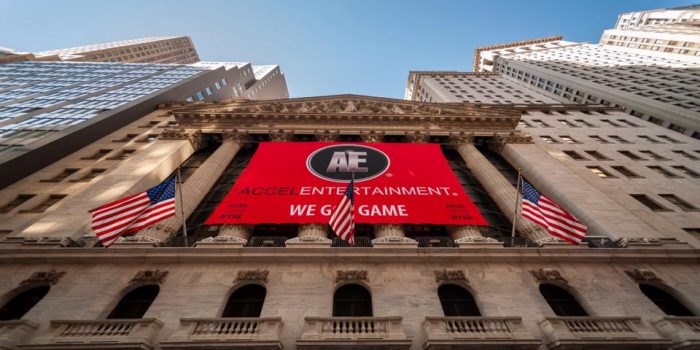 From a stock point of view, Accel Entertainment continues to be consistent. After the announcement was made where the deal with DraftKings was revealed, the New York Stock Exchange ticker showed Accel at USD 13.29 per share at the close of the trading day on September 9, 2020. It currently sits at USD 10.56 (at the close of trading on October 6, 2020). From a business perspective, Accel seems to expect much the same things as DraftKings does with the partnership. Accel President and Chief Executive Officer Andy Rubenstein stated in a news release published on the Accel website that his company was thrilled to join forces with DraftKings calling them "the most innovative and recognizable sports betting brand." He went on to point out that the agreement will enable Accel to "significantly expand our reach, not only in the locations where we already operate, but also with new potential partners as we look to continue driving growth."
The Accel Game Plan Requires A Player Like DraftKings
According to Accel Chief Commercial Officer Michael Marino, his company has two strategic objectives designed to strengthen the business: "differentiate our offering for establishment owners and deepen our player relationships." He says that joining up with DraftKings is considered a strong first step in achieving both of those goals. "Sports betting is a social activity and bringing the leading DraftKings brand to our highly frequented local businesses will help those establishments win." Marino points out that players using Accel's free-to-play sports website AE.Bet has formed a strong relationship with bettors and with DraftKings, those participants will gain access to "a best-in-class real money sports betting experience."
What Does This Do To The DraftKings Sportsbook?
More eyes seeing the offerings provided to them by DraftKings only means that more gamblers will likely check out what DraftKings is all about. It's about exposure in the Illinois betting landscape and with the Land of Lincoln still fairly new to legalized sports betting, it only makes sense that big players in the industry would step up and try to gain a bigger share of the market. If that means getting your name and logo in front of those who bet a few or a lot of dollars on their favorite sporting activities, then DraftKings has made a good move.
DraftKings Sportsbook Coming To Wrigley Field
Speaking of exposure, DraftKings is looking to establishing a retail sportsbook at Chicago's Wrigley Field. This move will benefit both DraftKings and Accel and will be the first DraftKings site in the Chicago area. The closest one to Wrigley Field is 300 miles away. However, gamblers will have to be patient. The Wrigley Field DraftKings Sportsbook is not scheduled to open for business until 2022.
In Conclusion
Although online sports betting in Illinois was legalized in June 2019, legal sportsbooks have only been around since March 2020 (brick-and-mortar) and June 2020 (mobile/online). This makes the state a new frontier for various sports betting operators. DraftKings has expanded into Illinois and struck up a deal with Accel Entertainment which will bring both sides extra exposure and that is expected to brings gains to each. It also means a different type of betting experience for gamblers in Illinois who have been looking for ways to enjoy their favorite sports and play along with a bet or two.