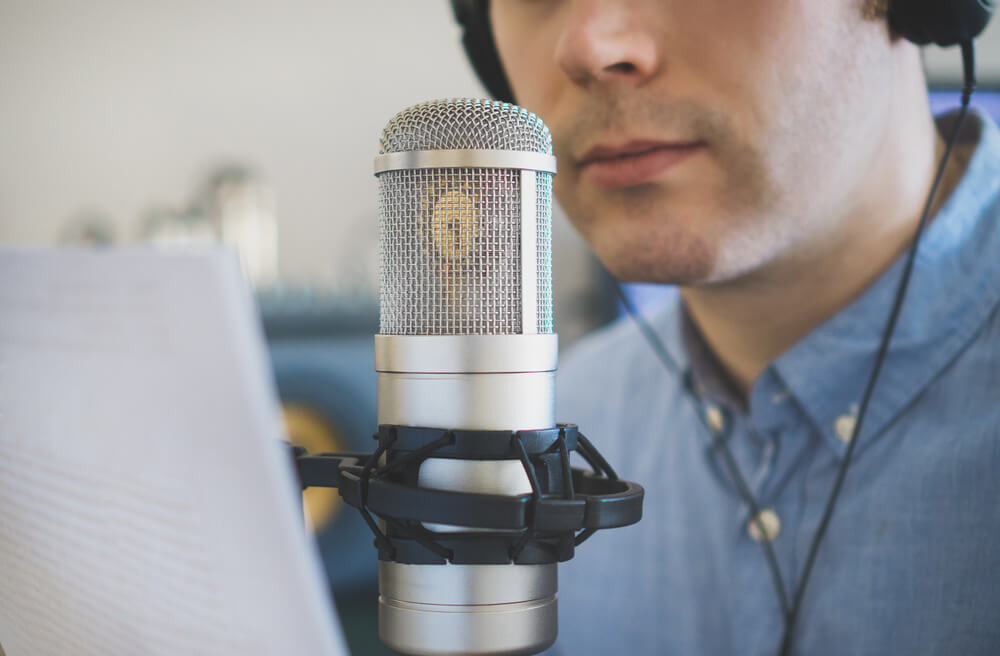 With the coronavirus pandemic well underway, COVID-19 infecting millions and killing hundreds of thousands, and medical facilities around the globe struggling to cope with a huge influx of patients as well as a lack of vital equipment, more than ever we need accurate, thoughtful information on the state of the healthcare industry. Facing an almost unprecedented crisis, the healthcare industry–from frontline nurses to big pharma–is focusing on enduring this and staying on its feet. But we can all see that change must come to the system.
Even before COVID-19, the healthcare industry has been facing an unprecedented series of changes, from an aging population in developed countries to new viral diseases that can spread worldwide within a day to the roles of artificial intelligence in medicine to whether for-profit insurance companies can best the single-payer systems used in so many developed nations. While health care systems struggle to maintain the health of a growing geriatric population in many countries and cope with population explosions elsewhere, they must also continuously develop technologies while staying abreast of new diseases brought on by climate change.
When you add all this up, it is no surprise that healthcare and healthcare-related podcasts have boomed in recent years. People are thirsty for information and want to know what innovations and developments are taking place in the one field we all rely on. With so many healthcare podcasts now available, it may be hard to parse out which ones are right for you.
Luckily, we can help! We combed through the podcast world to find the best and most timely and relevant healthcare podcasts out there today. These podcasts examine the challenges, quandaries, accomplishments, and goals of healthcare around the world, whether from disease-modeling, business, innovation, technological, epidemiological, or any of a variety of other perspectives. If you're serious about the healthcare industry, here are the healthcare podcasts you should be listening to right now.
1. Healthcare Weekly: At the Forefront of Healthcare Innovation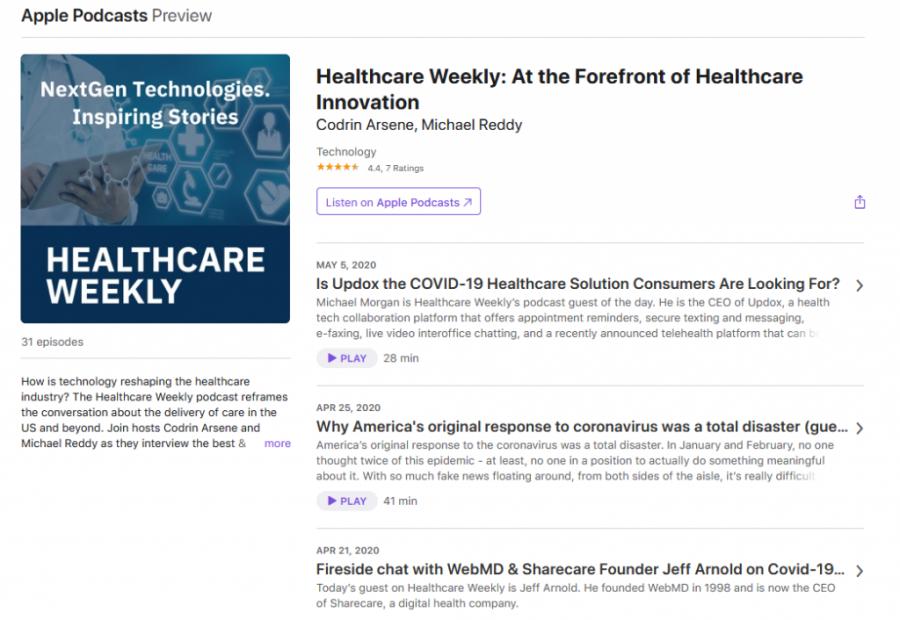 This weekly podcast hosted by Codrin Arsene and Michael Reddy focuses on the question "How is technology reshaping the healthcare industry?" What distinguishes this podcast is not only the questions they ask – interesting and thought-provoking as they are – but who they ask them of. Codrin and Michael believe that to learn more about the latest in healthcare technology and how it is changing the industry and the world, you need to speak to the smartest, most engaged, most innovative people in the industry.
Their guests are business, medical, tech, and thought leaders who know more about where the healthcare industry is now and where it is headed than anyone. To get smarter about the healthcare industry, listen to smart people. The best place to find those people is on this podcast.
2. TEDTalks Health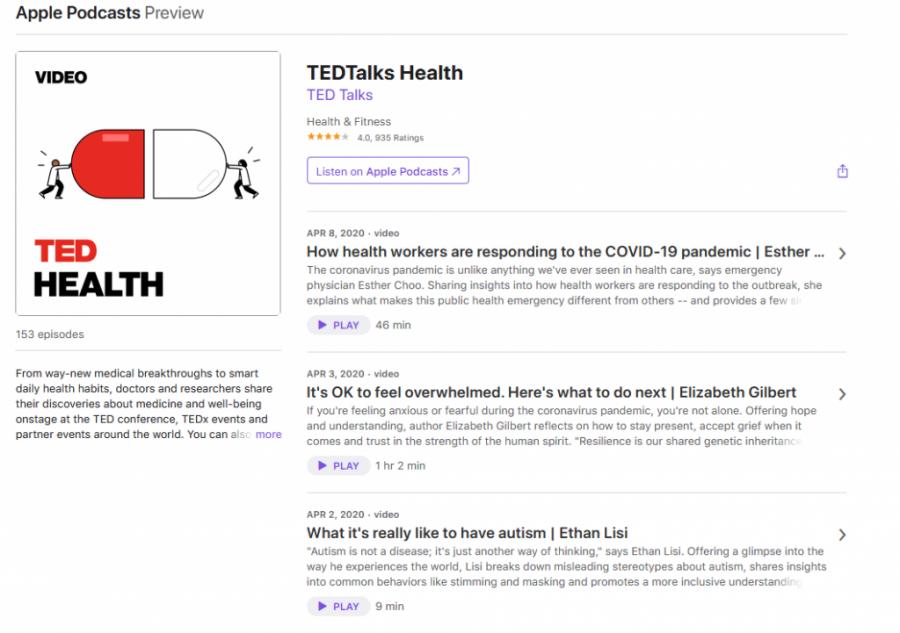 If you have listened to a TED Talk on any subject, you have probably walked away informed, engaged, and entertained, and their healthcare podcasts exemplify the best in the genre. On this TED Talk feed, you can watch video podcasts or listen only to the audio from TED conferences on health and healthcare from around the world. And because your time is valuable, these excerpts from full talks are short – from 5 to 20 minutes – but packed with timely and riveting information.
The speakers — physicians, psychologists, public health experts, neuroscientists, economists, and more — address some of the most important healthcare topics of the day. No host means there's no back-and-forth or follow up questions. But for pure, distilled information, TEDTalks Health provides a series of superb podcasts.
3. Coronavirus: Fact vs. Fiction with Dr. Sanjay Gupta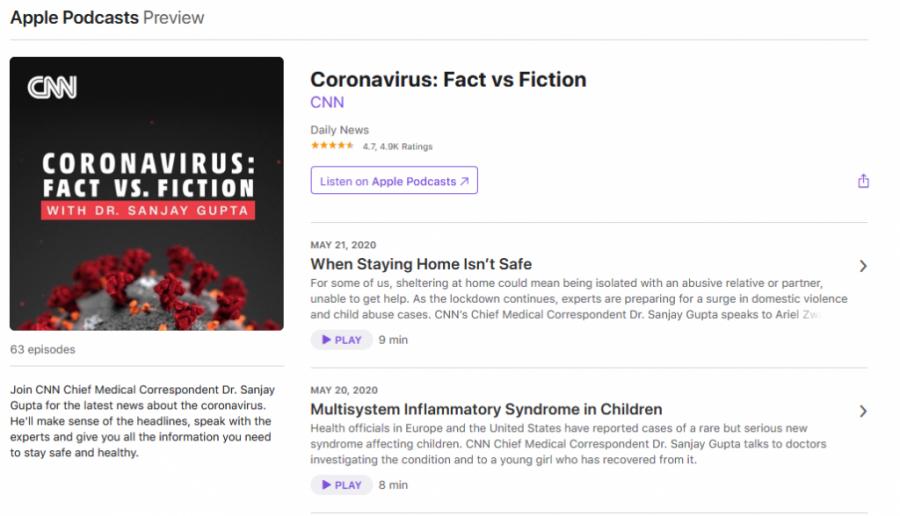 CNN's Chief Medical Correspondent Dr. Sanjay Gupta has been regularly reporting from the front lines of the coronavirus pandemic, providing thought provoking analysis, commentary, and perspective on the worst global health crisis of this century. For accurate distillations of his reporting and for targeted insights into the impact of this pandemic on individuals, culture, and society, listen to these daily podcasts, abbreviated but fully contextualizing each issue he covers.
Whether covering the pandemic with Dr. Anthony Fauci of the National Institutes of Allergy and Infectious Diseases or addressing the impact on the food supply chain with farmers and wholesalers, detailing the effect on people in addiction recovery or assessing when towns, cities, and counties might be ready to reopen safely, Gupta's podcasts convey the essentials in narrative arcs of six to 20 minutes. For the best in health reporting and COVID-19's collision with our country and others, these are the podcasts for you.
4. GeekWire Health Tech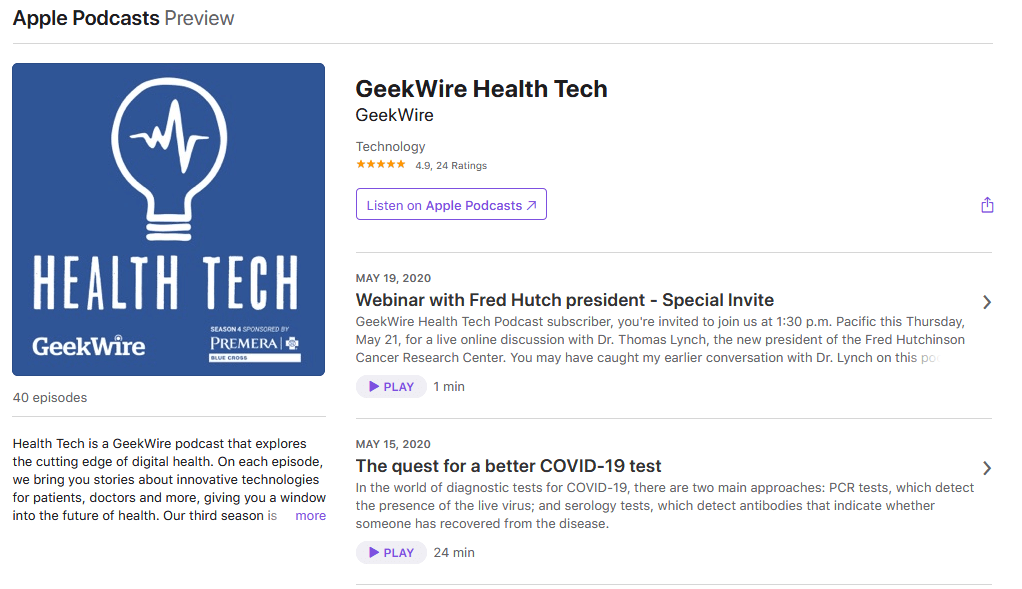 "Digital health," "innovative healthcare technology," "AI and medical care": what do these phrases mean in the real world? How do they apply to real people? GeekWire Health Tech podcasts have the answers. A branch of GeekWire, with trustworthy reporting on the latest information on tech trends in business, Geekwire Health Tech examines how new technologies are impacting the daily lives of patients, doctors, and medical professionals, and how tech developments are enhancing health care at all levels of the industry.
Each thoroughly researched podcast covers a new tech development in health care somewhere around the globe. Recent stories include how more objective testing for autism may be possible; the use of AI to battle the coronavirus; how smartphones and smart speakers are detecting illness; and the impact of one new vaccine on the lives of millions of children. With lengths ranging from 14 to 50 minutes, you'll find both condensed narratives and long-form explorations of the intersections of technology and health that are changing the face of medical care around the globe and in your own backyard.
5. Reconstructing Healthcare: Innovative Solutions for Employers To Lower Their Healthcare Costs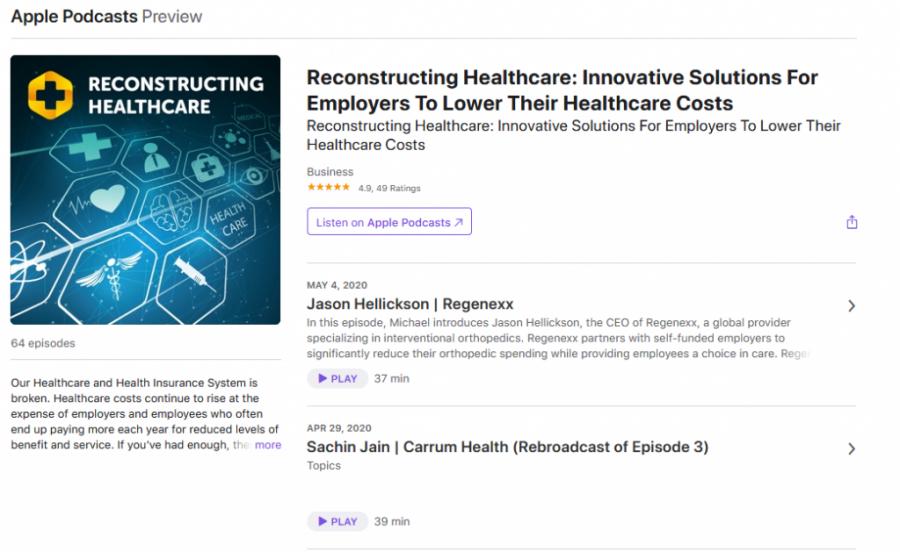 While many podcasts on this list are directed at healthcare professionals and medical industry executives, Reconstructing Healthcare focuses on the impact of the healthcare system on business owners, corporate executives, direct employers, and working professionals who administer benefits programs—many of whom must deal with the expensive realities of company-funded health insurance and health care benefits for their employees – and creates these podcasts to help these same people negotiate and manage the health care system.
As health care costs escalate annually while services actually deteriorate, company administrators—whether for large corporations or smaller concerns—struggle to help their employees have decent health care without breaking everyone's banks. Reconstructing Healthcare's podcasts comprise interviews with, and information about, the people and organizations working to reduce the burden of healthcare costs to companies and employees while ensuring that actual benefits and health opportunities are more targeted, more useful, and more available. Solutions to the costs and contradictions of employer-sponsored healthcare is what you'll find here in podcasts of 30 to 50 minutes—and they're worth every second of your time.
6. The Business of Healthcare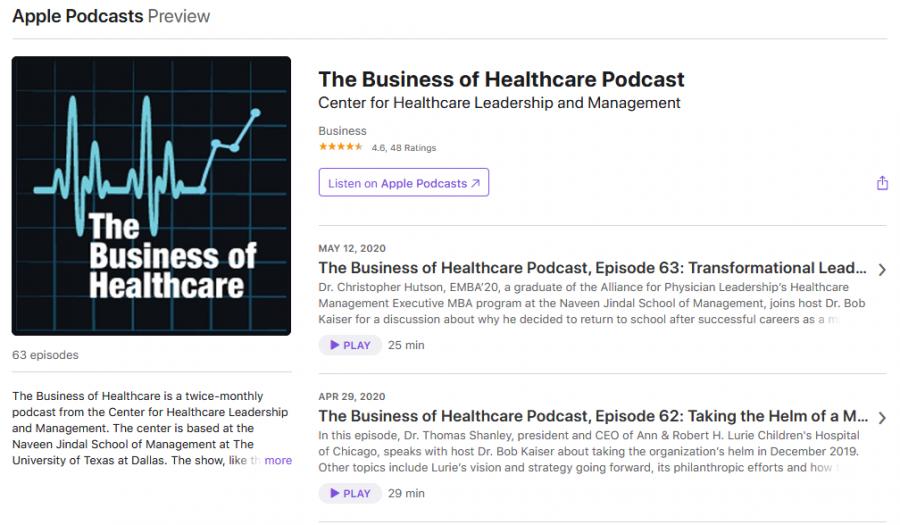 It is hard to keep up with the fast moving developments in new technology and political policies that affect the healthcare industry. But The Business of Healthcare podcasts provide you with the essential details you need to know before these changes impact your health care business or your bottom line. Hosted by Bob Kaiser, Ph.D., professor and Executive Education Director at the University of Texas at Dallas' Center for Healthcare Leadership and Management, each 20 to 30 minute podcast features an interview with an industry leader, executive, administrator, or innovator and focuses on their role in health care or expertise in new health industry developments that impact health care-related businesses large and small.
Covering subjects as diverse as what Medicare for all might look like to how the digital transformation of health care will change delivery models to how tech is helping to address the staffing challenges in underserved areas, each podcast leverages experts' knowledge to address a critical area of change in the industry. For anyone in the healthcare field now, whether doctor, nurse, hospital executive, or supply chain director, The Business of Healthcare provides essential podcasts to help you step into the future of a dynamic industry with unique challenges
7. Medtech Talk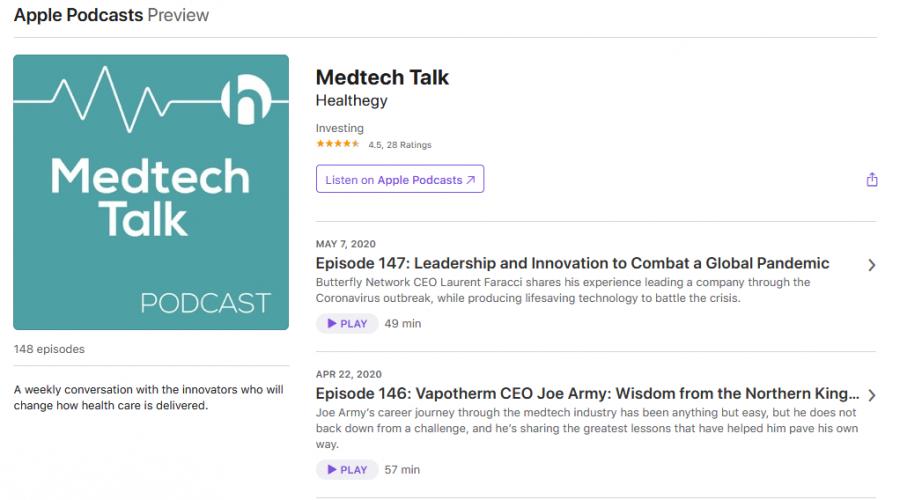 For those in the Medtech business who are interested in the luminaries in the field – the CEOs, entrepreneurs, and innovative MDs – Medtech Talk is the place to go. The episodes focus mostly on the career narratives of these innovators and how they started out in the Medtech industry, what their early career successes and failures were, and how they got to the leadership positions they are now in. There is then usually a pitch for their Medtech company's latest technological advancement and how it will reshape the healthcare industry as we know it.
The podcasts average around 30 minutes each but there are a few shows where the host and guest get on a roll and those episodes can go an hour or more. Those are few and far between though.  The podcast was started, produced, and hosted by Tom Salemi for 5 years but in March of 2020, Samemi left, and now the weekly pod is now hosted by Geoff Pardo, a partner at Gilde Healthcare.
8. Creating a New Healthcare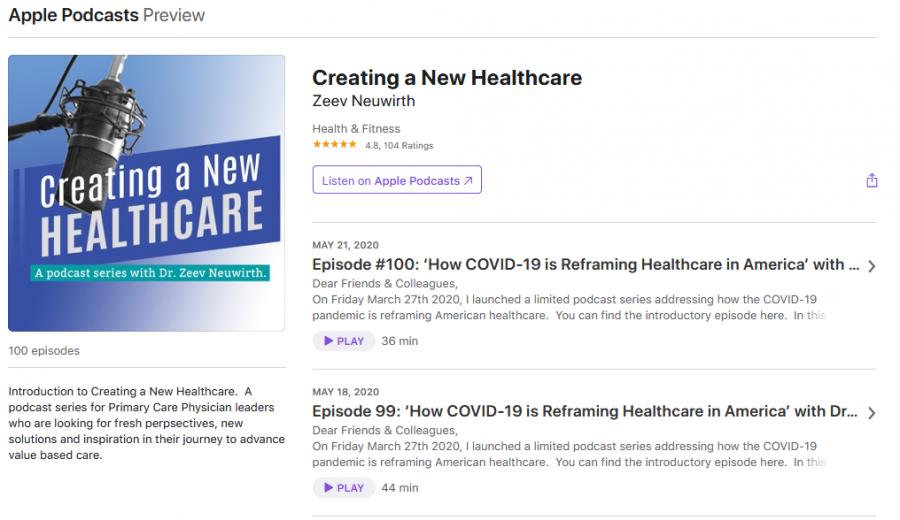 Creating a New Healthcare is a podcast hosted by Dr. Zeev Neuwirth that is made by Primary Care Physicians, for Primary Care Physicians. Under normal circumstances, Dr. Neuwirth brings on an extensive range of guests who discuss with him many topics pertaining to every aspect of a Primary Care Physician's job. Recent episodes have seen everything from an interview with the Secretary of the US Department of Veterans Affairs to a discussion about Lyft's effect on the healthcare industry with that company's VP of Healthcare.
Now that the global pandemic has changed the jobs and lives of Primary Care Physicians around the globe, Dr. Neuwirth has pivoted as well and is in the midst of a fascinating limited series called, "How COVID-19 is Reframing Healthcare in America." In these episodes, the doctor and his guests tackle the toughest questions surrounding what is happening with Primary Care Physicians during the pandemic and how COVID-19 will fundamentally change the medical profession.
9. The Doctor's Farmacy with Mark Hyman, M.D.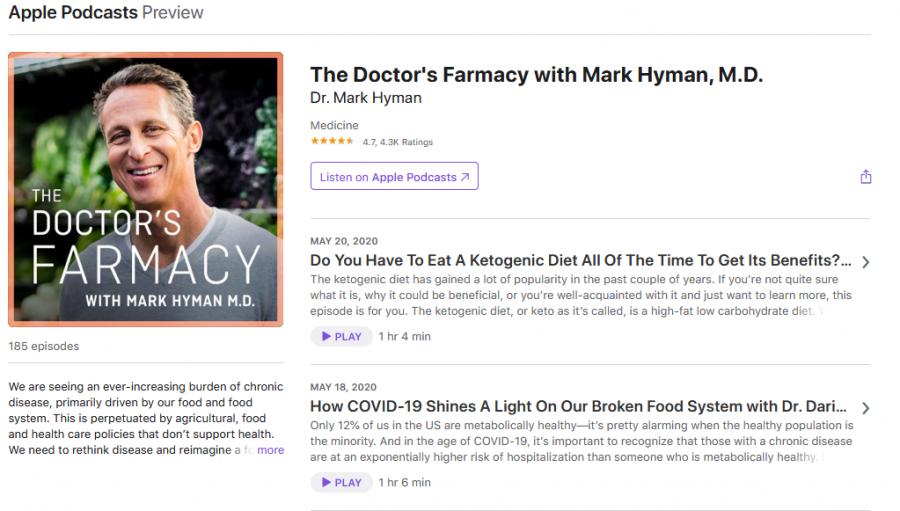 Modern life has led to a number of stresses and toxins that humankind has never seen before and that has led to all kinds of chronic illness, disease, obesity, mental health issues, and more. In this podcast, Dr. Mark Hyman, a physician and a New York Times bestselling author, discusses how what we put in our bodies is driving our health and, by proxy, the healthcare system. While this podcast is a thought-provoking listen for industry professionals who are interested in a more holistic approach to health, it is aimed more at a general audience.
The podcast run times for The Doctor's Farmacy vary between 30 minutes and 1 hour, depending on the guest and topic, most of which center on the main premise that changing your diet is better than pharmaceutical intervention. Experts discuss food and its relation to things such as sleep, anxiety, hormonal imbalance, and even common cold prevention.
10. Outcomes Rocket: The Most Inspiring Leaders in Healthcare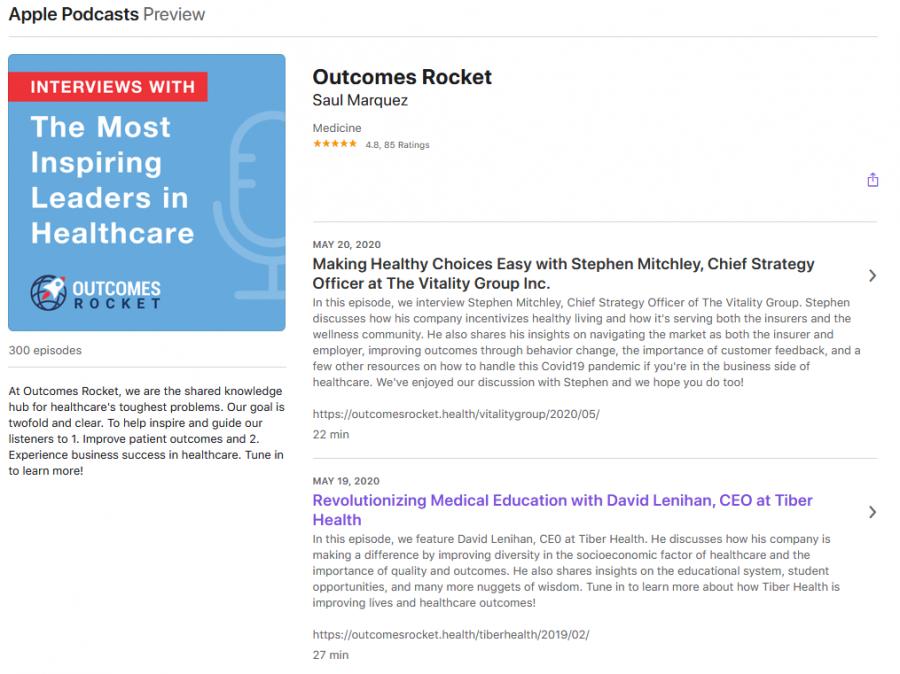 "Every great story begins and ends with a hero," says podcast host Saul Marquez, and in this series of podcasts, Marquez sits down with the heroes of the business side of the healthcare industry to tell their story. In a time when much of the news out of the healthcare industry is bleak, Marquez keeps these interviews positive. They are meant to inspire and uplift a community of professionals where sometimes–especially now–such feelings might be in short supply.
The guests on this podcast often come with lofty titles such as CEO, EVP, or Founder. Their general message basically boils down to the fact that technology, innovation, and new ideas can fundamentally change healthcare for the better both for patients and caregivers. Most of the episodes of this podcast are between 20 and 30 minutes long. There are also some episodes that are quick-hitting messages from experts that range from 2 to 9 minutes long.
11. The Future of Health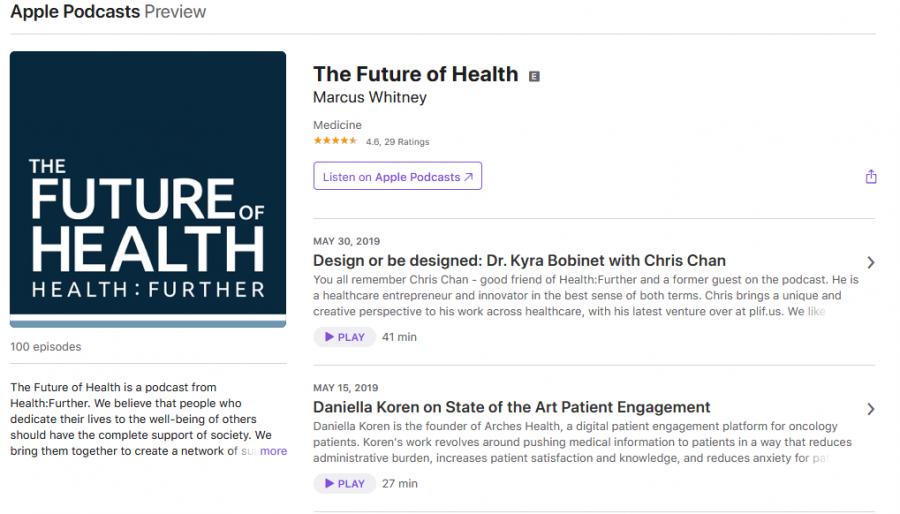 This podcast is presented by Health:Further, a full-service healthcare industry specialist, and is hosted by David Shiffrin, the community editor at Health:Further. The podcast itself is an inside  look at the issues that the healthcare industry faces today. Top doctors and healthcare business leaders, all guests on the cast, touch on all sorts of subjects like payment and revenue systems, technological innovation, workplace culture, and more.
The show, especially in recent episodes, spends a lot of time on the art and science of patient engagement. Much expert discussion focuses on how to use different practices and technology to create a better healthcare experience for the patients that are served. The episodes of this podcast can be as quick as 12 minutes or as long as 53 but the vast majority run from 20 to 30 minutes.
12. The Healthcare Executive Podcast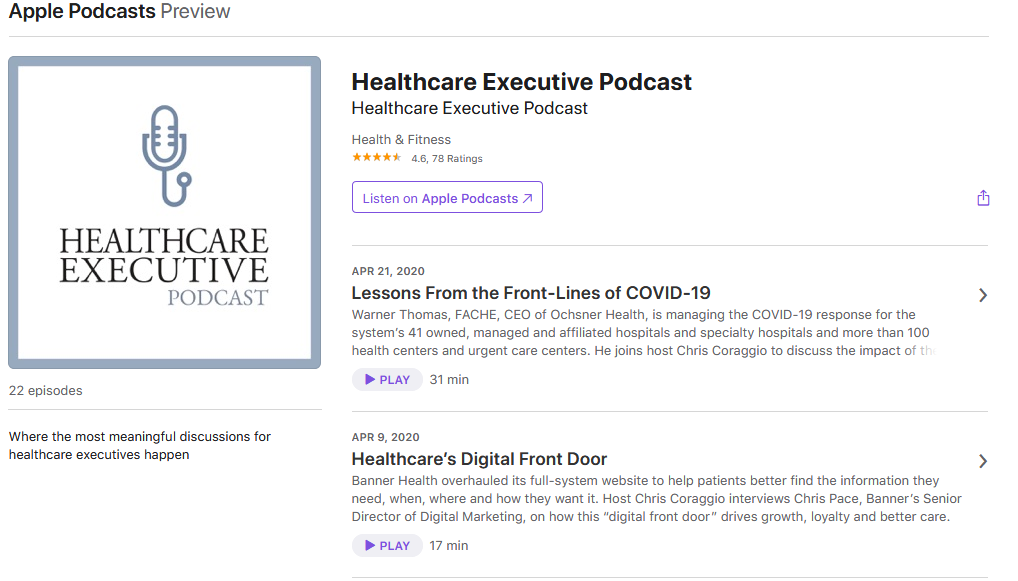 The Healthcare Executive Podcast is an extension of Healthcare Executive Magazine, presented by The American College of Healthcare Executives (ACHE)–a  national organization of healthcare leaders dedicated to improving health. ACHE is using podcasting to expand its professional outreach to doctors, technologists, innovators, and healthcare executives through its cogent and thoughtful 15 to 30 minute segments.
The podcast topics are a nice mix of hard and soft healthcare-related topics. Some episodes address very specific, niche healthcare practices or technology but most episodes focus on general interest topics that can apply to any business. These include segments on navigating change, the human side of technology, promoting customer loyalty, and many podcasts featuring different schools of leadership advice.
13. Straight A Nursing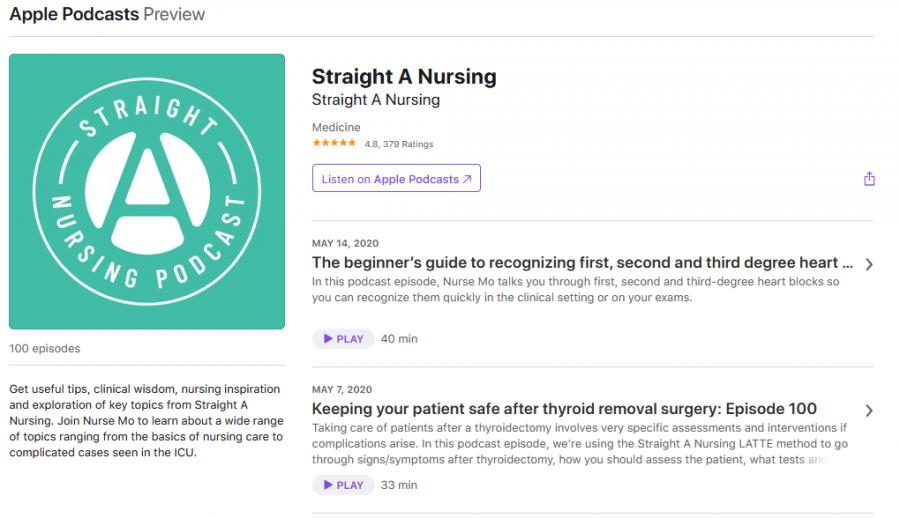 Whether you are an aspiring nurse, a nursing student, or a nurse with years in the field, this podcast, which offers, "useful tips, clinical wisdom, nursing inspiration and exploration of key topics," is beneficial for anyone in or around the nursing profession. The host, Nurse Mo, produces 20 to 40-minute episodes, each focusing on a different medical condition or state and how, as a nurse, to best deal with it. The fact that each episode is a subject makes it very easy for nurses to pick and choose what they are most interested in or need to learn more about.
The episodes generally fall into one of two topic areas: medical condition, drug, or tool-specific segments and more general nursing theory podcasts. With the more pointed topics, you will find episodes like "Beta Blockers," "The Five Ws of Post-Op Fever," and "Diving into Schizophrenia." Among the more broad-based episodes you will find such segments as "Five Attitude Adjustments to Make for Nursing School," "Perfecting Your Start-of-Shift Routine," and "Overcoming Imposter Syndrome."
14. HFMA's Voices in Healthcare Finance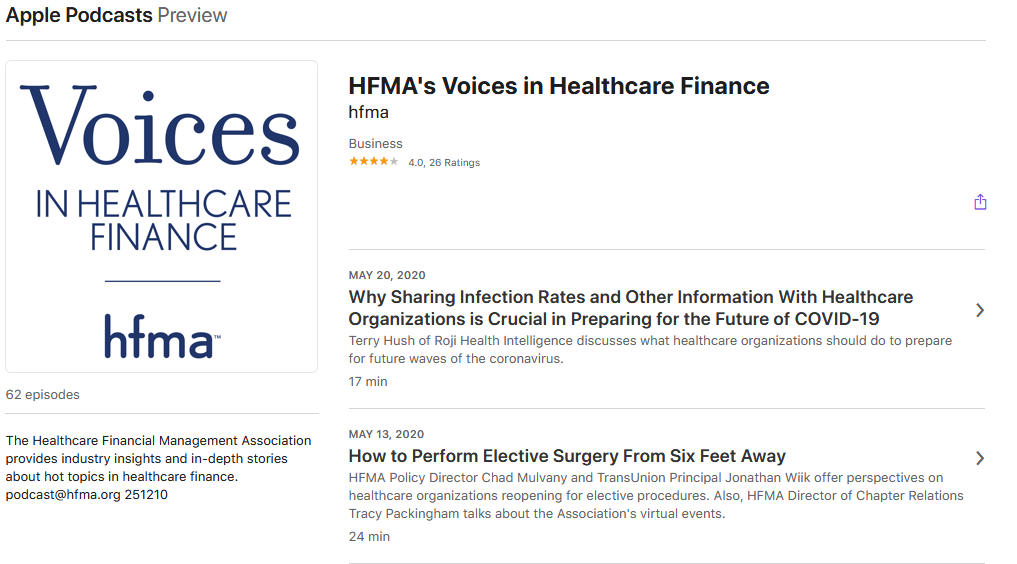 If you work or go to school to someday be in the healthcare industry and want to know everything you can about how to create and run a financially successful business, this is the perfect podcast for you. The podcast is produced by the Healthcare Financial Management Association (HFMA), a non-profit professional group for healthcare financial management executives. The organization has over 64,000 members throughout the U.S. healthcare system, and the podcast is geared directly to these people.
Episodes of the show are usually a concise 20 to 30 minutes and during that time, guests help you understand everything you need to know about the financial side of healthcare. The guests here are a little different than other healthcare business podcasts. The hosts have on all types of healthcare industry CFOs as well as financial professionals from outside of the industry from companies such as TD Bank, TransUnion, McKinsey & Company, and KPMG. The executives who run the HFMA are frequent contributors as well.
15. EMCrit Podcast – Critical Care and Resuscitation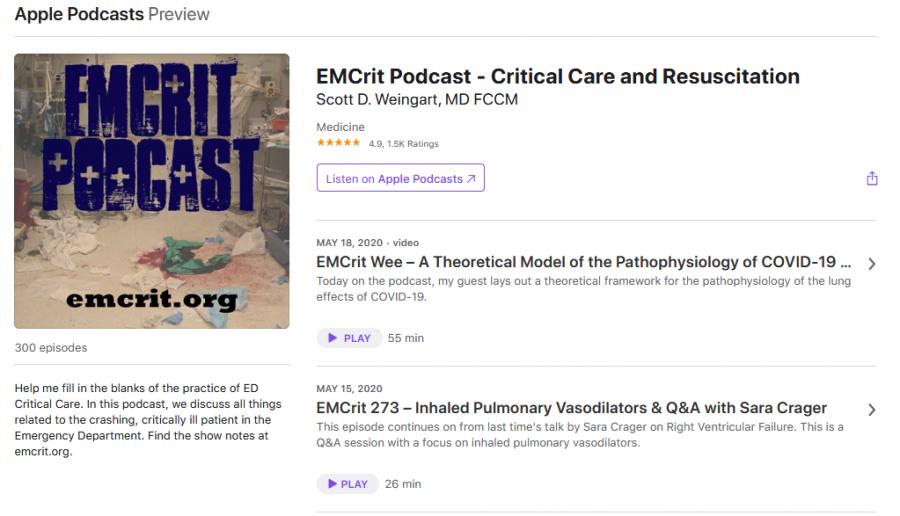 For real-life tales from the ER, join host Dr. Scott Weingart, MD FCCM, and his guests as they  discuss issues related to their incredible time in emergency rooms around the country and the world. Weingart's passion for the topic is apparent: he does not pull punches or wait for you to catch up, but goes full steam ahead with medical terminology and blunt ER talk that may be foreign to the uninitiated but is riveting to doctors, nurses, and healthcare professionals who have  ever been around an emergency room.
Doctors who have spent considerable time in the ER discuss critical, yet very specific topics such as right heart failure, thrombolysis during cardiac arrest, dissociated awake intubation, and more. During the COVID-19 crisis, the podcast has focused much time and discussion on COVID-19-related ventilation and ventilators in the ER. All these pods are 20 to 30 minutes in length.
16. Bedside Rounds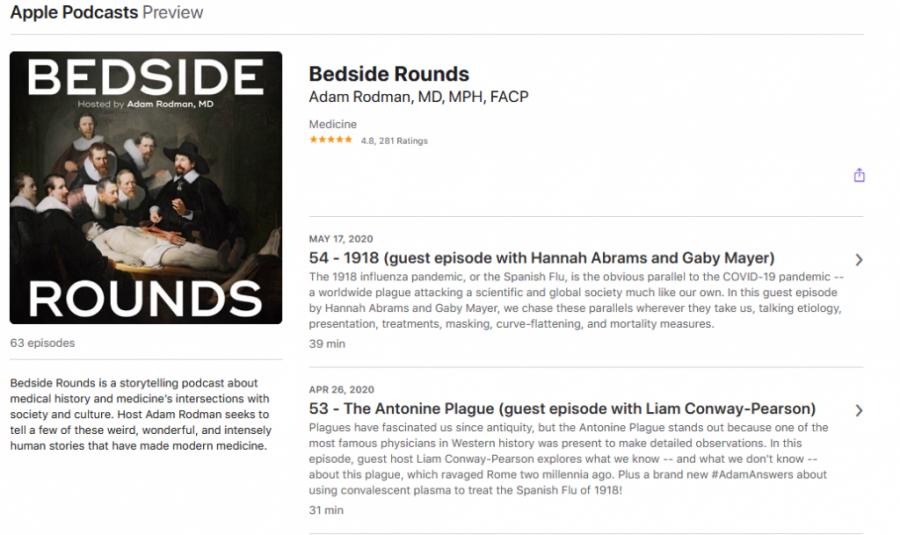 Many of the podcasts previously listed differ from the majority of today's most popular podcasts. While business and tech podcasts have huge followings, they generally do not approach the popularity of narrative, history, or true crime podcasts. But Bedside Rounds, hosted by Dr. Adam Rodman, is the perfect combination of healthcare industry knowledge and the narrative historical style so popular in the podcast world. These podcasts tell the history of medicine and how they relate to healthcare today.
Dr. Rodman's podcasts go deep into the stories behind the people and moments that have created modern medicine and the U.S. healthcare system we know today. You will hear about things as diverse as how the debate over pollution and health began to the true story of William Osler, the "Father of Modern Medicine." These 35 to 45-minute episodes are not just banal entertainment. Steeped in history and fact about medical practice, procedures, technology, and discovery, these podcasts are so thorough that listening to them counts for Continuing Medical Education (CME) or Maintenance of Certification (MOC) credits with the American College of Physicians.
17. Epidemic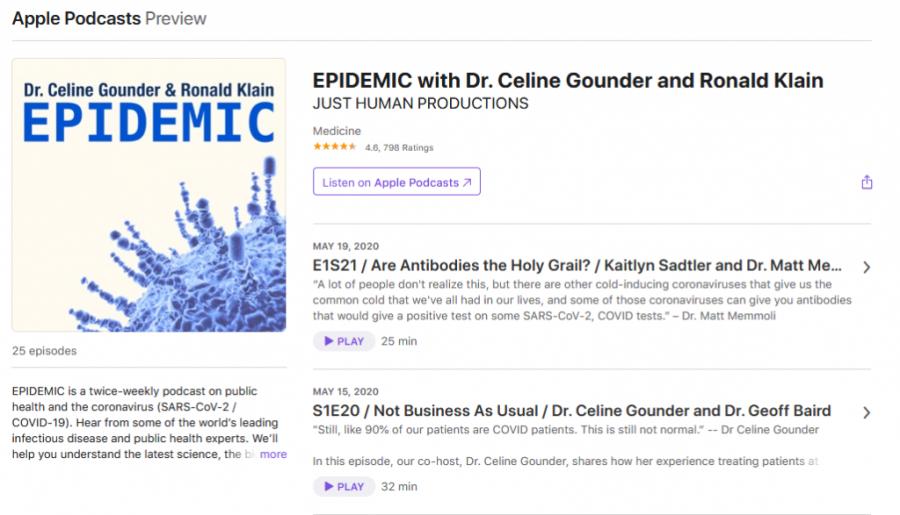 The last COVID-19-focused podcast on the list, Epidemic is hosted by two of the foremost experts on infectious disease in the world. The co-hosts of the podcast are Dr. Celine Gounder, an infectious disease specialist and epidemiologist, and Ron Klain, the U.S. Ebola czar from 2014 to 2015. The episodes vary a bit on runtime but are usually a tight 20 to 30 minutes and laser-focused on putting COVID-19 in perspective. Veterans of infectious disease battles around the world, Gounder and Klain frame the conversation to help us grasp how this pandemic is both similar to and different from anything the healthcare industry has previously confronted.
On each episode, Gounder and Klain offer far-reaching and more recent historical perspective, and bring on experts to tell us what is happening at this very moment. The majority of the guests on the podcasts are doctors, but Gounder and Klain include additional voices and perspectives on the pandemic, hosting leading civil rights lawyers, national sports journalists, homelessness advocates, and government officials to discuss not only the medical impact but the social implications of COVID-19 as well.
You may also want to read Doctor MacKoul's suspension tips for hospitals article here.