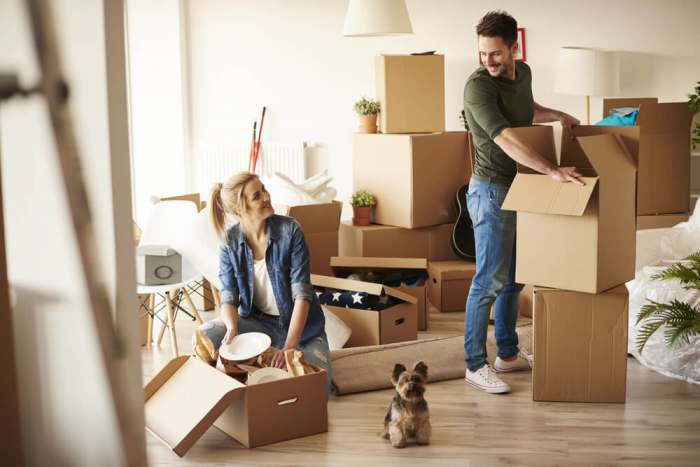 If you're looking for a new place to live, maybe you've considered making a move during the winter months. There are a lot of benefits that come with this choice. For example, not many people will be going house shopping during this time of year which means your home is more likely to stay on the market longer and sell at a higher price. This is definitely an important factor to consider because if you're moving during the winter, chances are this may be your biggest concern. Here are some tips on how to get prepared for this big step in your life we got from the experts at Miracle Movers.
Movers that provide services year-round
When it comes time to pack up your things and move into a new home, one of the first choices that you will have to make is whether or not you want professional movers or if you want to handle the packing yourself in order to save money. If this is something that interests you, one of the best possible options would be hiring a company whose workers come out throughout the entire year instead of hiring someone who only works during certain seasons. It's true that at this time of year, workers are not in as high demand so they might be willing to lower their prices just to get the job.
Saving Money On Your Move
Moving costs can add up very quickly which means that you will need all the help that you can get while paying for this type of service. If possible, consider asking friends and family members to see if any of them would like to help you move your belongings into your new home. Not only is doing something like this a great way to save money on labor fees, but it can also prove to be an amazing bonding experience between loved ones. Also, make sure that you don't forget about discounts offered by larger companies.
These discounts are usually offered to people who have done business with them before, which means that if you're moving, this might be the perfect time to sign up for services like cable and internet.
Think About The Packing Order
When packing up your belongings, you might want to consider saving all of the essentials for last. This includes clothes and other things that you will need to wear or items that you will use frequently. Start early, especially if you know the exact date of moving. Dedicate some time every day to pack something. Focus on out-of-season clothing or furniture you don't need and save time and energy as the moving day approaches.
Keep Warm During The Packing Process
If you're dealing with cold weather conditions during the winter months, make sure to keep yourself warm so your body doesn't suffer from exhaustion due to the extreme temperatures outside. Some ways in which this can be done is by wearing layers or eating food rich in vitamin C or iron because these nutrients help produce more red blood cells which help protect against frostbite. Moving and packing can be physically demanding so it is vital to ensure you are wearing proper clothing because the poor weather can negatively affect a stressed body.
A Clear Schedule For Your Pets
If you have pets, try asking friends and family members if they would be willing to help with their care until you get settled into your new place. If there is any chance that anyone will be unavailable during this time frame, make sure to ask your moving company about keeping your furry friend safe in one of their storage units for a small fee. And be prepared to have food and water ready for your fury pets.