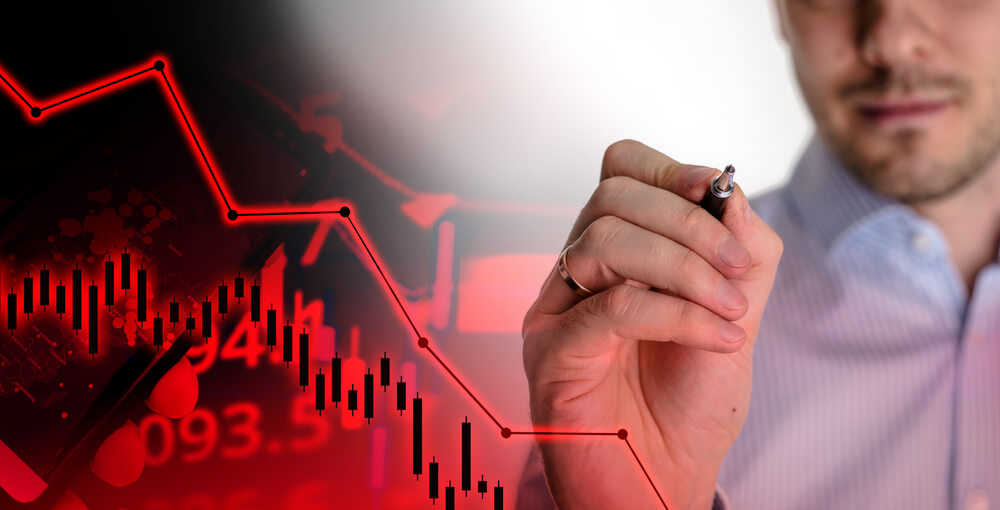 The coronavirus and resulting shutdown order as dealt the Illinois convention industry a deadly blow; conventions could very well be one of the last industries in the state to recover.
According to Governor J.B. Pritzker's five-phase reopening plan, conventions cannot be held in the state until the fifth phase. However, getting to that phase means a vaccine must be developed, treatment must be readily available or there are no new COVID-19 cases in the state over a continuous-time.
Unfortunately, as the plan is laid out, reaching the fifth phase could take a very long time. As a result, convention organizers are canceling events scheduled for later this year; those conventions and events bring hundreds of thousands of visitors to the Chicago area, and all of those people spend money staying in hotels, taking cabs and ride-shares as well as buying souvenirs and dining in the best restaurants.
Governor Pritzker Has Outlined an Impossible Plan for 2020 Conventions
Between July and December, McCormick Place was scheduled to host 67 events with an expected attendance of 781,168 people, said spokeswoman Cynthia McCafferty. Those meetings and conventions translate to 585,199 nights in hotel rooms and generate $922.7 million in economic impact, including spending on food and entertainment.
As of May 12, 95 conventions and events that were expected to bring in more than 781,000 visitors to the city, generating almost $1 billion for the local economy have been canceled or postponed. Those events would have accounted for nearly 745,000 nights at local hotels, innumerable ride shares, and millions of meals in local restaurants.
For one, Pritzker's plan has placed The Association for Packaging and Processing Technologies in an impossible position, said the association's president and CEO Jim Pittas.
The association's annual Pack Expo is currently scheduled for Nov. 8-11 at McCormick Place. Last year's expo drew well over 70,000 people. But right now, Pittas doubts a vaccine will be available by November, and is confused about what constitutes a "readily available treatment option".
Furthermore, Pittas is concerned that canceling without a specific legal document from either the city or state could make it hard to file an insurance claim. "Right now, we can't plan for an expo and we can't cancel it. We're stuck in the middle with no clear direction," he said. "It's like right now, we're in no man's land."
Likewise, the Radiological Society of North America had planned to meet in Chicago, but have opted to hold a virtual event instead. The Oak Brook-based Radiological Society of North America has canceled its November 29-December annual convention; it was anticipated the event would bring more than 52,000 attendees to McCormick Place. The RSNA is the world's largest radiology convention, typically attracting more than 50,000 attendees from 137 countries. This is a huge loss to the local economy of Chicago.
The economic effect on the city following the cancellation worries Mark Watson, executive director of the Radiological Society of North America.
"The biggest concern I have if we must decide to not hold a physical meeting, is how many people this impacts throughout Chicago," he said.
The Future of Chicago Conventions Looks Bleak
With trade shows and conventions on pause indefinitely, the future for an already distressed hotel industry looks bleak. The pandemic and resulting shutdown orders have drastically reduced the demand for hotel rooms, prompting many properties to close.
"Pritzker's recovery plan will certainly prolong the recovery of our industry much longer than we ever thought," said Michael Jacobson, President, and CEO of the Illinois Hotel and Lodging Association, which represents around 500 of Illinois' 1,500 hotels.
Among the hotels still open in Chicago's central business district, the occupancy rate was just a little over 13% for the week ending May 2. That's according to the numbers recently released by the hospitality data firm STR.
More than 130,000 of the 292,000 hospitality jobs in the state have been lost due to furlough and layoffs, Jacobson said, adding that that is a "fairly conservative" estimate.
The Loss of Conventions Effects More Than Hotels
Hotel stays associated with the conventions and trade shows make up a significant piece of the hotel reservations booked in the city. Group travel, which includes hotel reservations tied to conventions and trade shows, makes up 30% of the room nights in Chicago, Jacobson said, according to data from Choose Chicago, the official tourism website for the city.
However, the economic impact of those hotel stays is even greater. When big conventions come to town, it raises the rates for other visitors to the city. Ultimately, group travel makes up 50% of the revenue when it comes to the average daily rate.
Jacobson is hopeful restarting the city's convention business could move faster in light of new safety protocols and scientific developments. But he's concerned that other states are allowed to host conventions while Illinois is not.
"Among our biggest fears is that if we lose these conventions, we will lose them for good," he said. "Once a trade show or convention leaves, it can be hard to convince them to return to a host city."
Aries Charter Transportation, a Chicago-based charter bus outfit, also has been adversely affected by the loss of conventions, observed sales, and marketing manager Sam Trevino. Aries hasn't had any group or private charters or convention-related business since St. Patrick's Day weekend, when the parade was canceled.
"That was really the last straw. That's when everyone began putting their in cancellations," he said. "What's going on is really a shame."
Aries has lost around $850,000 due to cancellations this year, and around $150,000 of that was convention-related work, Trevino said. The company has had to furlough half of its 100 employees.
The company has around 100 mini-buses and motor coaches. Fortunately, Aries still has contracts at O'Hare International Airport; they drive some of the buses filling in for the People Mover, which is closed for renovation. Aries also transports TSA employees around the airport.
In nearby Rosemont, the Donald E. Stephens Convention Center is working with convention and trade organizers to cancel or reschedule, commented Executive Director Christopher Stephens. However, with only vague fifth phase reopening requirements from the state, it's impossible to know for sure when an event can be scheduled, he said.
"This changes everything, since we're back to wait and see," he said. "The only thing you can really hope for is the vaccine or the highly effective treatment."
Stephens said his clients have many questions, and the main one is, how do you encourage people to come to your event if it's up in the air whether the event will even happen?
Fortunately, the Donald E. Stephens Convention Center has rescheduled around 10 events for the fall, and moved another eight to next year. Sadly, a few have been lost completely. At its conference center, it has postponed nearly 40 corporate meetings, events, banquets, and proms.
Stephens noted that if the center can't host any more events this year, the financial impact will be dramatic. Even when the state reaches phase four of Pritzker's reopening plan, it only allows for gatherings of up to 50 people. That will do little to help the industry. "Fifty people don't allow you to do much in the way of an event," he said.
You Might Also Like: