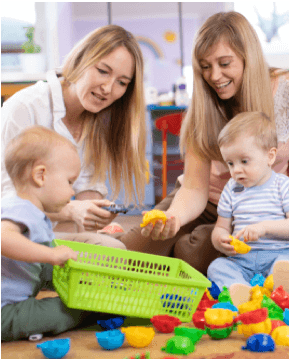 LadyBug's mission is to provide a holistic approach to education, and to provide a space where children are valued for their uniqueness. Their highly qualified team encourage children to develop emotional well-being, respect for cultural diversity, and an aptitude for thinking and reasoning.
Ladybug's emphasis on good nutrition, rest, and respect have led to a large number of happy parents.

Children at the daycare are allowed to express themselves creatively and appreciate the arts.

The center provides food to children 15 months and older, catered by Healthy Organic Kids.