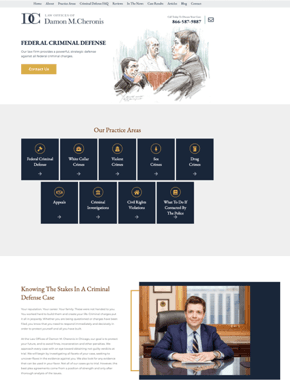 "Not guilty." That's the goal at the Law Offices of Damon M. Cheronis. Not a negotiated plea bargain, which might disrupt or undo your career, family, and future. Instead, Cheronis and his team take a microscope to your case, looking to squeeze acquittals and dismissals out of even challenging charges.
Cheronis made the Super Lawyer's List of 2017, 2018, and 2019.
He is also a six-time repeat entry ont eh National Trial Lawyers' list of Top 100 Trial Lawyers.
The firm prides itself on being, first tand foremost, trial lawyers.