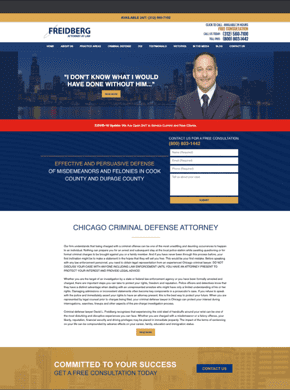 One of the most respected Chicago lawyers, David L. Freidberg has a 10.0 JUSTIA rating and 20 years of experience navigating the complexities of Chicago criminal court. He has an intuitive sense of when to negotiate and when to fight, which is exactly what you want when facing criminal charges.
David L. Freidberg holds a JUSTIA rating of 10.0.
He serves clients in Cook County, DuPage County, Will County and Lake County.
Freidberg has over 20 years' experience as a criminal defence attorney.