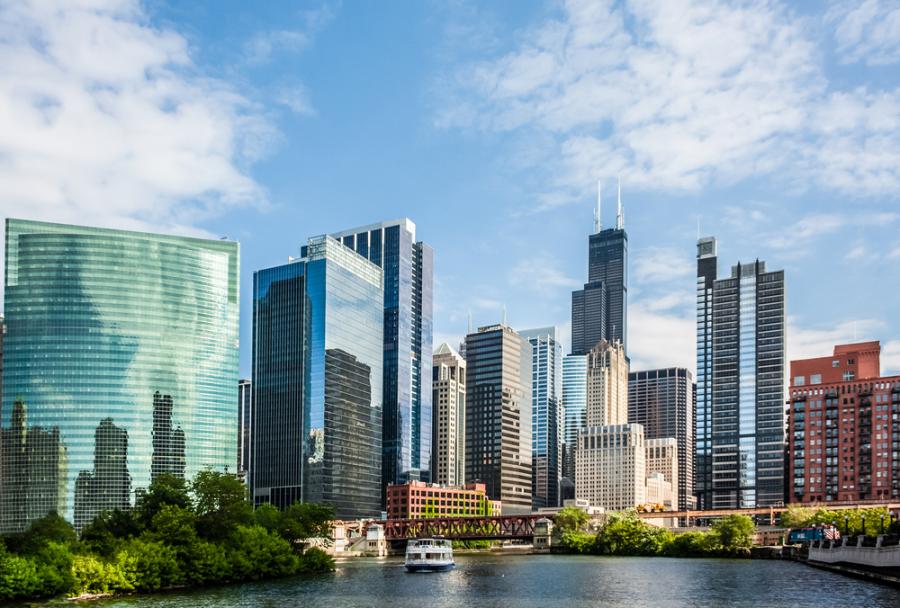 Illinois real estate agents are starting to see the impact the 2020 legalization law will have on home sales.
A report from the National Association of Realtors®(NAR®) surveyed around 3,600 members who sell commercial and residential real estate about the impact of legalizing marijuana on the housing market.
It reads: "The legalization of marijuana has started to impact the real estate industry. If marijuana is legal within a state, the product is grown, harvested, stored, sold, and consumed within state lines. As such, commercial practitioners are finding increased demand for land, warehouses, and storefronts for marijuana."
States where marijuana has been legal for more than 3 years have reportedly seen a 42% increase in demand for warehouses, 27% for storefronts, and 21% for land.
Those renting properties to cannabis businesses, however, are becoming wary of potential problems. Common issues brought to the table included lingering smells and moisture issues, theft of cash from the property, and fire hazards.
In the residential sector, the same story is rolling over with more and more problems being picked up as time goes on, and the state is still only in its second month of legalization.
Most members said the value of residential properties near to dispensaries was not substantially affected, while 7 to 12% said they noticed an increase in price and 8 to 27% noted a decrease.
Properties suffering from a decrease in value are reportedly facing issues involving odor and moisture, which could prove to be problematic for new owners.
And, while realtors have to disclose these problems to potential buyers, it can be difficult to estimate the impact they will have on the property in the future.
Some 29% of NAR® members said they have had a difficult time selling grow houses, despite previous studies that have suggested legalization could increase property values.
Betsy Urbance, general counsel for Illinois Realtors® told Chicago Tribune she doesn't think legalization has been active long enough for surveys to suggest how it could affect the market.
She added the association had received phone calls from real estate agents enquiring about the changes, including what agents are required to disclose about a property where marijuana has been used, and now homeowner associations are handling the new law.
Legalization went into effect in the state on January 1, 2020, and included a clause to allow condo associations to restrict smoking.
The NAR® report added that states where the ban has been legal the longest have seen the greatest impact on the housing market. Homes in Washington, Colorado, and Oregon, for example, experience many more issues due to moisture and lingering odors.
Some 27% of real estate agents working in these states have reported a decrease in residential property values near dispensaries, while 12% reported an increase.
One-quarter of residential members in states that legalized recreational marijuana more than three years ago said they had sold a grow house in the past.
Real estate workers are, however, making changes to work with the law – some landlords have banned the growth of marijuana on their properties, and the NAR® is now offering legal advice to real estate agents about how to handle the sale of a grow house.
In states where cannabis is legal, 58 to 67% of residential properties have restricted smoking on their properties.
However, buildings that have no smoke specifications come with further issues, including the risk smoke and moisture could affect neighboring properties.
While state officials scramble to review how legalization applies to cannabis tourism such as marijuana buses and smoking in hotels, it's clear more needs to be done to tackle how it will affect the sale of houses in the future.