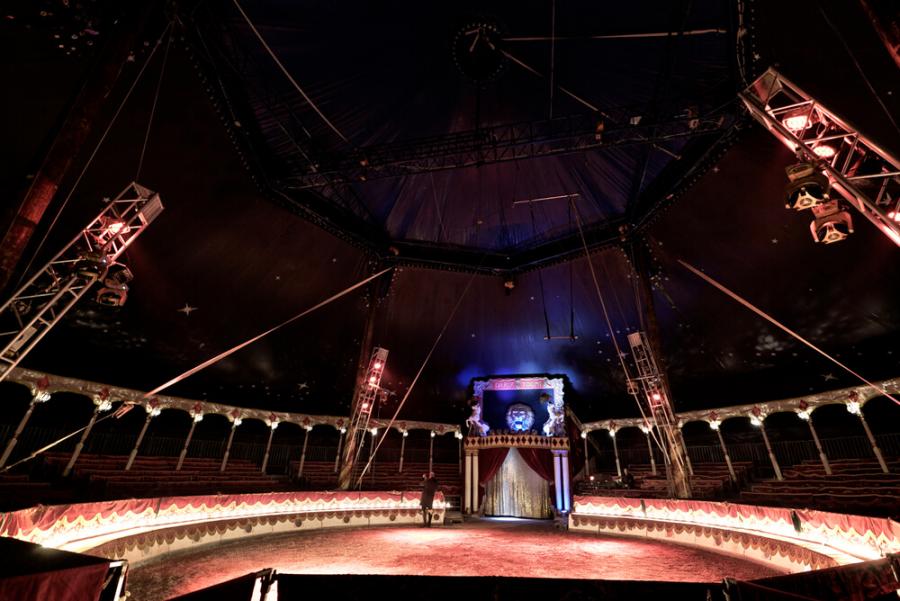 Chicago's only circus is now officially here to stay.
Aloft Circus Arts, which has been offering circus classes since 2015, was recently given the go-ahead to become the only permanent, legal, and circus-specific venue in Chicago.
Aloft founder Shayna Swanson said her wish for the organization, found in the 111-year-old church at 3324 W. Wrightwood Ave., has finally come true.
Swanson told Block Club Chicago: "I'm so happy, I've been wanting this for so long. It makes me feel like we can actually capitalize on it and hopefully get more shows going, more income and sustain ourselves a little bit better and also help sustain an art form that doesn't have a lot of venues to turn to."
Since its official launch at its current location in 2015, the school has offered both free and donation-based shows to small audiences. As an unofficial performing arts venue, it was not allowed to sell tickets.
The owner decided to apply for the venue's license last year after it was fined for hosting a show in front of more than 100 people without one.
Though the application seemed daunting and expensive, Swanson said she was surprised to know the team didn't need to change much at the old church, other than rewiring exit signs, adding ventilation, and upgrading the staircase.
It is now one of many brand new (official) attractions in Logan Square.
The new license means Aloft can finally charge for tickets and fill its space with a larger audience of up to 200 people, according to the city's Department of Cultural Affairs and Special Events' venue licensing toolkit.
It will also be able to host touring DIY circus schools and provide further safety and accessibility measures for its students.
The ability to equip the building better is a huge success for Swanson, who shared stories of working at venues that were not completely safe for performers.
She said: "People do circus wherever they can and often, those places are perhaps not as safe as they could be.
"We want to make it so that smaller circus companies can come to Chicago and have a place to perform that isn't so expensive.
"Normally circus requires a lot of space. And so it requires a bigger theater and that sort of thing can be so expensive for a small company,"
Studio and stage manager Zoe Sheppard said the license was an important part of Aloft's growth process, and shared the difficulties the school encountered when touring last summer.
She said she was shocked by how difficult it was to find performing spaces that she felt confident were safe enough for her team.
Sheppard added: "As circus folk, we're traditionally like families and even if [we] weren't really related, [we] became related, just like traveling with each other.
"Chicago has a pretty good circus culture because it's not that expensive to live here, compared to San Francisco, Los Angeles or New York. And then the architecture of the city lends itself to being able to do circus. There are buildings that still have really high ceilings."
Aloft's venue still has its stained glass windows, old arches, and high ceilings, retaining its church character.
Swanson is now sharing her experience of applying for a license with other circus companies across the US that wish to do the same.
To celebrate their new license, the Aloft team is now running a revival of its 2017 punk-rock cabaret show, Sanctuary. The performance runs on the first Saturday of every month and is sure to become one of Chicago's best budget-friendly attractions.
Swanson said the company will continue to host occasional free shows to give return generosity to the community that has supported it for the past several years.