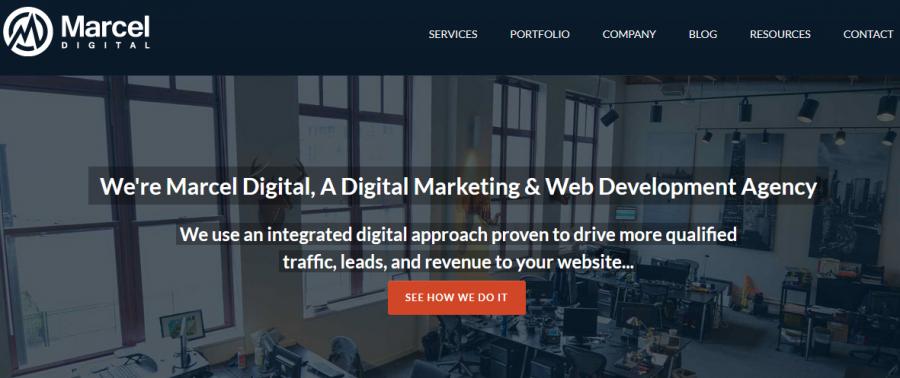 445 W Erie Street, Suite 200, Chicago, IL 60654
Phone: 312-255-8044
Founded: 2003
CEO: Ben Swartz
Top Clients: John Hopkins Medicine, Lennox Rush University Medical Center, Herbalife, University of Texas Medical Branch, StreetWise
Expertise: Search Engine Optimization, Web Development
Marcel Digital is one of the most established digital agencies in Chicago, working hard to ensure their experienced team continues to engage their passions in innovative digitalization.
This is a significant benefit when it comes to search engine optimization as it allows them to use their varied, vast experience to increase success.
It's also key in their goal to help businesses reach the first page of results for several complex keywords at once, reducing expenditures and increasing ROI.