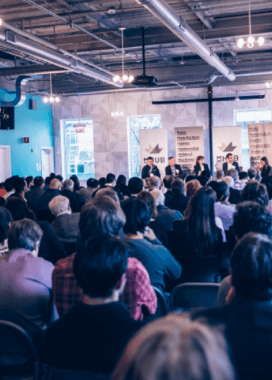 mHUB boasts 63,000 square feet of bright and welcoming space, and is heaven on earth for designers, engineers, and manufacturers. Their premier tools include a micro-factory, 3D printing, an electronics lab, a metal fabrication shop, and more.
Unlike most other co-working spaces, mHUB is not-for-profit.

mHUB offers roughly $2 million in product design and prototyping tools.

The space has been the birthing ground for ready-for-market medical devices, unmanned aerial vehicles, sensors, and other prototypes.