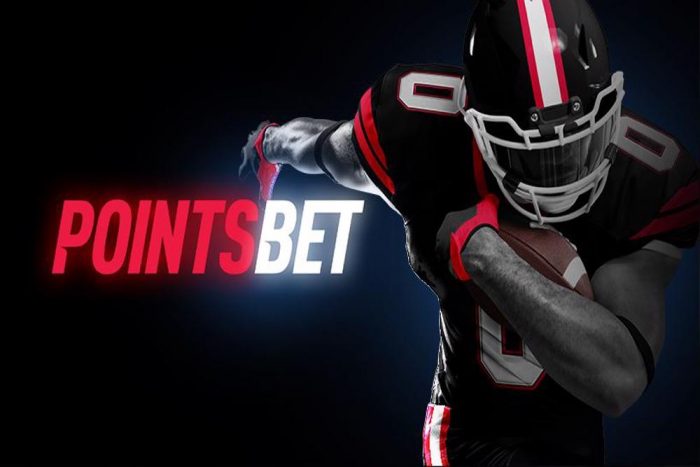 PointsBet, a sports betting operator based in Australia, has entered their fourth US state with an online sportsbook. Illinois first legalized sports betting in June 2019 but sportsbooks didn't appear until almost a full year later. The first brick-and-mortar sportsbook in the Land of Lincoln was opened in March 2020 with online sportsbooks arriving in June 2020. To date, there are 7 brick-and-motor sportsbooks and 5 online sportsbooks operating in Illinois. With monthly handles reaching a record high (July 2020) of over $52-million, there is an attraction to sports betting in the state. The wagering stats also nod to the fact that there is a lively market for sports betting operators like PointsBet.
Where PointsBet Can Be Found
PointsBet received its temporary sports betting license from the Illinois Gaming Board in July 2020 and officially launched its app on September 12, 2020. Experts had expected the launch to take place before the start of the 2020 NFL football season and they were right, or at least they were correct within days. The current NFL season kicked off on September 10 with a game that saw the defending SuperBowl LV champs Kansas City Chiefs winning over the Houston Texans. PointsBet launched its first sportsbook in the United States in January 2019 in New Jersey. It has since added Colorado and Michigan to the fold. Although the company is based in Australia, they have a US division which is headquartered in Denver.
Forging Partnerships
PointsBet did not waste any time building connections when it moved into Illinois. They partnered with the Hawthorne Race Course which assisted the company in establishing high-profile retail sports betting presence. The deal with Hawthorne also includes access to three off-track betting sites for PointsBet and each of them is located in and around Chicago. PointsBet also has partnerships with several of the US professional sports leagues and has joined up with the NBC Sports Predictor app as an official partner. This will prove to be a very smart move for the sports betting operator as the NBC Sports Predictor app has currently over 1.1-million downloads and features many free-to-play games for four different sports including NASCAR, golf, football, and Premier League soccer.
PointsBet Pairs Up With Chicago Bears
The Chicago Bears announced September 28, 2020, that they were partnering with PointsBet naming the sports betting operator the NFL team's first sports betting sponsor. The terms of the agreement give PointsBet complete access to use the Chicago Bears IP, marks, and logos. Additionally, PointsBet will have sponsorship opportunities and brand visibility across various digital assets. Football bettors will find a huge benefit from this partnership as PointsBet offers the "best price in-market" for all Bear games.
Not A Lot Of Competition In Illinois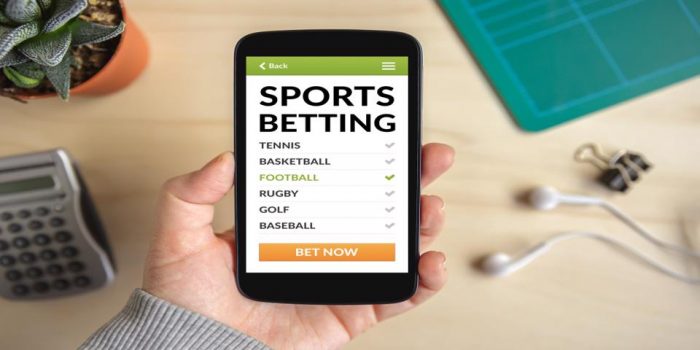 When PointsBet started looking at expanding into Illinois, not only was sports betting newly legalized, but there were few competitors already in place compared to where the company had already become established. For example, Colorado currently has 4 brick-and-mortar sportsbooks and 9 online ones as of August 2020. New Jersey has 10 brick-and-mortar and 15 online sportsbooks. Illinois just has 7 brick-and-mortar and 5 online sportsbooks. These figures include PointsBet's locations. The move to expand into Illinois led the company to refer to itself as becoming "one of the leaders in the retail sports betting industry in Illinois" along with having as much of an impact online. Plus, just a year-and-a-half ago, PointsBet was not as well known in the United States as it is today. The expansion into Illinois was felt at the time as having a great deal of influence in establishing the PointsBet brand and helping the company to grow in the US.
PointsBet Brings Something New To Bettors
Although there isn't much in the way of competition at this point, PointsBet has put some unique features together to enhance online sports betting in Illinois. The mobile app they have developed utilizes class-leading technology that improves the user experience. It also makes the app easy to use and understand. Plus, there is a feature called points-betting. It is a variation of sorts on the traditional spread betting wager. Points-betting lets a bettor place a wager on an over-under style prop to win or lose a multiplier of that wager. This brings an interesting element of excitement to any wager made through the points-betting system and you can control how much you are prepared to win/lose by setting upside and downside limits to that wager.
How COVID-19 Helped PointsBet
Illinois Governor J. B. Pritzker's state of emergency declaration in response to COVID-19 permitted bettors to sign up online to join PointsBet until late September. That put a lot of new people into the system and now provides them with a source of entertainment to keep them occupied while self-isolating since home game attendance at Chicago Bears games is still under pandemic restrictions. You could say that the timing of PointsBet's arrival in Illinois was close to perfect for NFL fans. Plus, when you consider that betting on NFL games is big money to sports betting operators, the timing was right for PointsBet to expand into the Land of Lincoln. To say that PointsBet has had a successful launch is putting it mildly.
In Conclusion
Ever since Illinois legalized sports betting, the population base in the Chicago area has become an attractive site for sports betting operators to set up shop. With the number of professional sports teams also based in the Chicago region, the atmosphere is a natural for sportsbooks to pop up and get in on some of the action. PointsBet of Australia has been expanding into various states as part of their business plan. With partnerships in place with various sports leagues and as the Chicago Bears' first official sports betting sponsor, the online gambling operator has become well-positioned in a very short timeframe. By offering various incentives, including special betting odds for local teams, PointsBet has had little trouble attracting bettors. With a mobile app that is smooth, clean, and slick to operate, gamblers in Illinois have a great place to spend both time and money online.