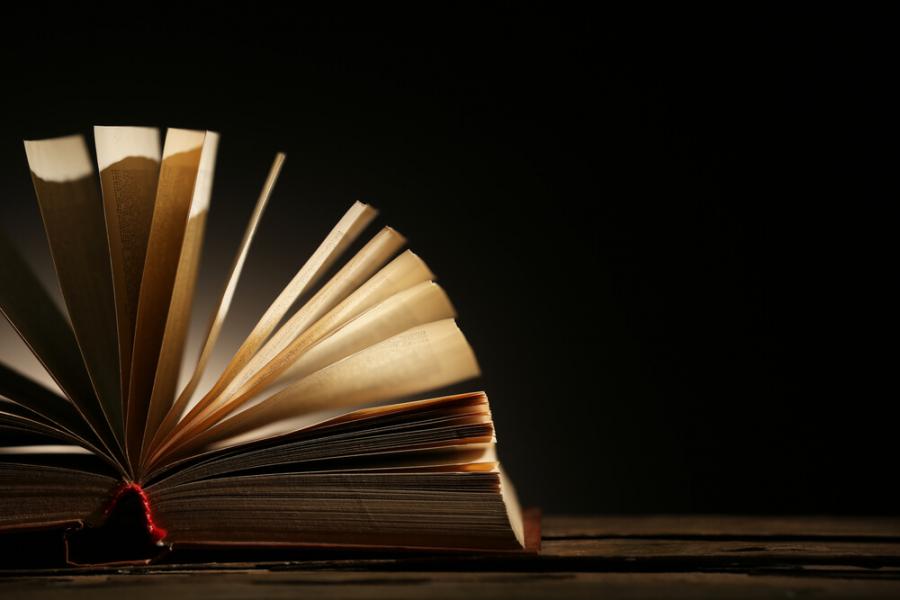 In an increasingly frenetic world, political stories develop and spread quicker than you can blink. But behind those catchy news headlines are untold stories of double-dealings, political calculation, and unending trails of lies. Smart readers who know that the real stories have more to them than we're being told turn to political thriller novels to get an inside look at worlds where what we think is right and true is turned upside down.
The best political thriller books weave powerful trails of secrecy, patriotism, and loyalty often wrapped in dirty tricks, corruption, and betrayal. They are sure to sate your cravings for adrenaline-packed action and thrill, as well as cerebral plot lines.
The appeal of political thrillers varies from reader to reader. Some people love the conspiracies, the mysteries, and the unfolding political games. Others are drawn to stories of armies, spies, and diplomats putting everything on the line to defend the freedoms or advance the less-than-noble interests of their countries.
We are not here to convince you otherwise. Instead, we've put together a comprehensive list of the top political thriller books. Expect to see award-winning work from famed political thriller writers like Richard Condon, Tom Clancy, and Slavoj Žižek. Just take your pick, and you're all set for those lazy weekends, vacation days, or just when you want to truly indulge in your "me time."
1- The Hunt for Red October, by Tom Clancy (1984)
Amazon
Tom Clancy is one of the favorite writers if you are thirsty for the top political thriller books. In a career spanning close to three decades, he published one outstanding thriller after another. Some of his best works have become almost synonymous with the techno-thriller genre.
Ask any Clancy fan and they will tell you that his 1984 debut masterpiece The Hunt for Red October is, without a doubt, one of the highlights of his colorful career. It has all the classic themes of a fantastic Cold War-era thriller: the threat of nuclear warfare, political machinations, advanced weaponry, betrayal, and hunger for revenge.
While the film adaptation featuring Alec Baldwin and Sean Connery was a huge blockbuster, the novel is even more exhilarating and entertaining. This is the novel that put Tom Clancy's name on the map in his formative years as a political thriller author.
2- House of Cards, by Michael Dobbs (1989)
Amazon
Many viewers of Kevin Spacey's sensational Netflix series House of Cards may not realize that it is an adapted version of an equally successful BBC Series aired in the early 1990s. Even more interesting, both TV shows are based on one of the best political thriller books: Michael Dobbs' House of Cards.
Those who've watched either series will fall in love instantly with this classic political thriller novel. It features the story of Francis Urquhart, a British Parliament Chief Whip who is hell-bent on using every scheme and dirty trick in the book to become the country's Prime Minister.
The novel is packed with political action, corruption, abuse of power, and manipulation of the highest order. Any fan of a well-written political thriller will love it to the last word. Plus, if you're left wanting more, you can check out the novel's two sequels: To Play The King (1992) and The Final Cut (1995).
3- The Manchurian Candidate, by Richard Condon (1959)
Amazon
Richard Condon's The Manchurian Candidate captures the genuine fear, paranoia, and mistrust of the US Cold war era, when loyalty oaths prevailed and Red Scares were used to cow political dissent. With stand-ins for Joe McCarthy and Roy Cohn, this novel covers themes most political thriller authors shy away from.
Don't expect to find superhero agents and spies like in most political thriller classics such as The Hunt for the Red October. The Manchurian Candidate features ordinary people who are hapless, vulnerable, and caught in the grip of forces that seem beyond their control. At some point, you might mistake this for a horror novel, in its depiction of American political culture. As with many popular political thriller books turned into movies, however, The Manchurian Candidate has been overshadowed by the popularity of its film adaptation starring Frank Sinatra and Laurence Harvey. But in our humble opinion, the novel is better.
4- The Parallax View, by Loren Singer (1970)
Amazon
If you're looking for an ever-green political thriller novel, then The Parallax View might just be what you need. It was first published in 1970 and yet its underlying message is as relevant as it was half a century ago. Most of Loren Singer's political thriller novels have earned cult status, and this one won't disappoint.
The novel follows the story of one journalist who happens to witness the president's assassination, which is even scarier to him when other eye-witnesses are murdered one by one in mysterious circumstances. After a heart-pounding investigation, he discovers Parallax Corp., a political assassin training company that's out to rule the world with other bad actors. If you have lost some faith in politicians and today's leadership, this thriller will help put things in perspective for you.
5- I, Claudius, by Robert Graves (1934)
Amazon
Robert Graves's 1934 I, Claudius is such a timeless political thriller novel that some critics allege that Richard Condon plagiarized parts of it for his The Manchurian Candidate. Written in the voice of Claudius, 4th emperor of Rome, as his autobiography, it's an historical novel with a multitude of assassinations, plot twists, inter- and intra family conspiracies—all just part of the day among first century Rome's ruling class and its ever-scheming emperors.
While the author's narrative of how the bookish Claudius—believed by his family to be a harmless simpleton—rather accidentally becomes emperor is fiction, Graves used historical texts of the era written by Plutarch, Tacitus, and Suetonius, and the novel garnered great praise upon its publication. Adapted into a highly popular television series aired by the BBC in 1976, it has also been translated into many languages and adapted into theater acts, radio episodes, comics, and even opera.
6- The Ghost, by Robert Harris (2007) 
Amazon
First published in 2007, The Ghost is a political thriller novel written by the English author Robert Harris. It was later adapted in 2010 into the César Award winner film The Ghost Writer starring Pierce Brosnan and Ewan McGregor. The political thriller revolves around a ghostwriter who is tasked to write the Former British Prime Minister memoirs after the first author dies from falling off the ferry.
The Ghost uncovers an unpleasant truth about the former PM while going through his notes for the memoir. This leads him to think that the previous ghostwriter may have met his untimely death after unearthing these unsavory facts about the PM. Some people have made a controversial conclusion that character Adam Lang may be based on or inspired by Former UK Prime Minister Tony Blair.
7- The Terminal List, by Jack Carr (2018)
Amazon
Those looking for something more recent than the classics we have already listed here will find Jack Carr's 2018 thriller The Terminal List to be a fresh breath of air. It narrates the story of one NAVY Seal who finds himself between a rock and a hard place after discovering that his own government killed his entire team.
Free from the military's chain of command and with his family having been killed, James Reece has nothing to lose and a lot to prove. The Terminal List packs conspiracies, bravery, and action into one vibrant thriller that is sure to keep you on the edge of your seat. It reminds us of the evils that come with absolute power and the leaders who go to extreme lengths to cling to that power. If you are a fan of political thriller titans like Rober Harris , Tom Clancy and Brad Thor, then you will flip over this masterpiece.
8- Tinker, Tailor, Soldier, Spy, by John le Carré (1974)
Amazon
Tinker, Tailor, Soldier, Spy by British author John le Carré is a contemporary classic that takes secrecy and espionage to a whole new height. The book tells the story of George Smiley, a retired spy on a mission to smoke out a Russian "mole" who has moved up the ranks of MI-6, the British Intelligence Service, for decades and is now in the upper-echelon  of the "Circus."
Talk about betrayal! The narrative is beautifully-articulated and its Cold War era atmosphere spot on, making Tinker, Tailor, Soldier, Spy one of the best political thriller books in the espionage sub-genre. The second of le Carre's Karla trilogy, it was adapted into a seven-part BBC miniseries with acclaimed actor Alec Guinness; the film version appeared in 2011 with Gary Oldman in the role of Smiley. But the book's intricacies, touches, and depth you simply won't find in the adaptations.
9- Red Sparrow, by Jason Matthews (2013)
Amazon
Red Sparrow is an amazing espionage thriller authored by Jason Matthews, a retired spymaster of the Central Intelligence Agency's Operations Directorate. It is the first novel in the highly popular Red Sparrow Trilogy; the other two are the Palace of Treason (2015) and The Kremlin's Candidate (2018). All three books follow Dominika Egorova from her early life to graduating into an SVR director and a CIA's double agent.
While the novel delves into the mundane facets of CIA intelligence, you will love how the espionage swirl between the SVR and the CIA is woven with the romantic story between the double agent and her handler, Nate. The book is brilliant, and the trilogy doesn't dwell on a single theme until it becomes water down. Most readers rave about Matthews' quick-paced writing style and dark sense of humor.
10- Native Speaker, by Chang-Rae Lee (1995)
Amazon
Another page-turner in the espionage thriller fold, the Native Speaker is the debut novel and political thriller book by Korean-American writer Chang-Rae Lee. While the political espionage theme in this fabulous novel functions as much as a  metaphor than a plot-twist, it reveals the inner struggles and identity crisis an outsider, a non-native born citizen, endures while trying to assimilate into American life.
The novel follows the life of Henry Park, an undercover agent employed by a disreputable private intelligence company, to infiltrate a political campaign. The internal conflict Park undergoes as he becomes unmoored from his native and adopted culture, his wife, his world, haunt the narrative. Though a top political thriller, Native Speaker has won the PEN/Hemingway Award for Best First Novel, the Barnes & Noble's Discover Great New Writers Award, and the Dayton Peace Prize.
11- The Lions of Lucerne, by Brad Thor (2002)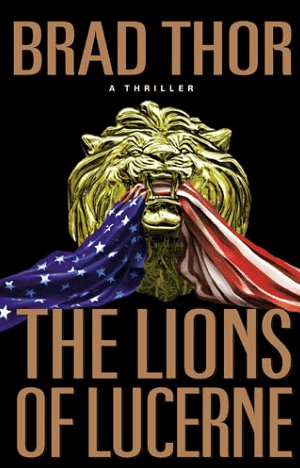 First published in 2002, The Lions of Lucerne is the first novel written by the American political thriller author Brad Thor. It dives into the classic themes of international terrorism, political intrigue, and espionage, offering up a blend of action, drama, and tension.
The novel tells the story of Secret Service Agent Scot Harvath who screws up massively on his first day on the job. Not only is the president kidnapped, but thirty agents also end up dead under his watch If you're a fan looking for a quick thrill fix, look no further than The Lions of Lucerne. The novel was recognized by Barnes & Noble as one of the top 10 best political thriller books ever, letting you know you've hit the thriller jackpot!
Buy The Lions of Lucerne, by Brad Thor on Amazon here.
12- The Inner Circle, by Brad Meltzer (2011)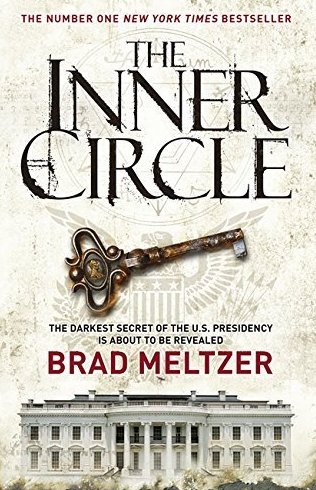 Ever wondered what secrets current and past U.S. presidents have kept out of the public eye? Well, buckle up as Brad Meltzer's 2011 political thriller The Inner Circle is about to give you a taste. It will transport you into the world of Beecher White, a recently hired National Archive worker who has just discovered a two-century-old diary written by the first president, George Washington.
Meltzer is a brilliant author. His fast-paced style of writing makes the book easy to grasp and lavishly entertaining. He interweaves political intrigue, conspiracy, and murder, serving up a thriller that you won't put down. This is definitely one of the top political thriller books you'll ever read.
Buy The Inner Circle, by Brad Meltzer on Amazon here.
13- The Emperor of Ocean Park, by Stephen L. Carter (2002)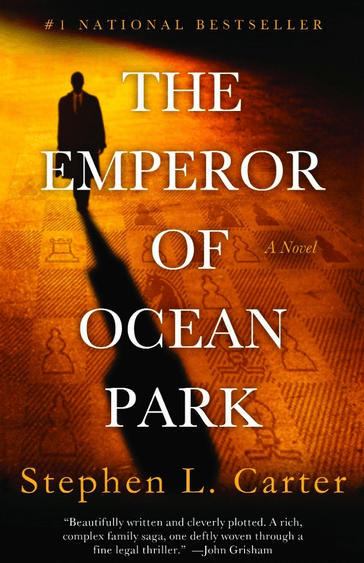 The Emperor of Ocean Park is the first installation in Stephen L. Carter's award-winning Elm Harbor trilogy that includes New England White (2007) and Palace Council (2008). This political thriller encompasses more than three decades and takes you through multiple locations including Saigon, Washington, and Harlem.
Stephen L. Carter is a Yale law professor, a well-known fan of fiction themes like political conspiracies, intrigue, politically-instigated murders, and African American identity. As well as receiving multiple nominations, The Emperor of Ocean Park was awarded the 2003 BCALA Literary Award and the 2003 Anisfield-Wolf Book Award for Best Fiction.
Buy The Emperor of Ocean Park, by Stephen L. Carter on Amazon here.
14- From Russia, With Love, by Ian Fleming (1957)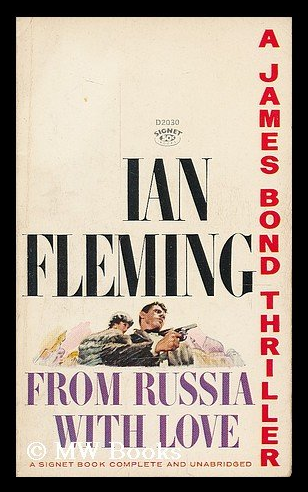 No list of the best political thriller books will ever be complete without this timeless piece. The super-spy iconic James Bond film might be a cult favorite, but before Roger Moore, Sean Connery, et al, took over our big screens, there was Ian Fleming's 1957 From Russia, With Love. It's the queen novel behind all James Bond thrillers!
There are several novels in this series, but most readers can't seem to get enough of From Russia, With Love. That's partly because it's Fleming's most unique and unusual work. It also leans the most towards the political thriller genre, taking you across the border into the enemy territory.
The 9th installation in the James Bond series, this novel centers on a ruse by the Soviet counterintelligence organization SMERSH to take out James Bond, as well as disgrace the British Intelligence with a sex scandal. To execute their plot, the Soviets use the Spektor (a Russian decipher machine) and Corporal Tatiana Romanova, a gorgeous cipher clerk, to lure in Bond. This makes for an action-loaded political thriller.
Buy From Russia, With Love, by Ian Fleming on Amazon here.
15- Power Down, by Ben Coes (2010)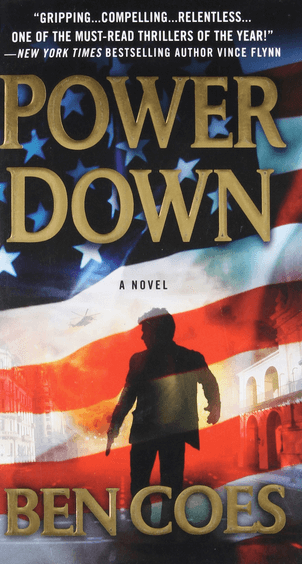 Former White House speech writer Ben Coes' first novel, the political thriller Power Down, catapulted him into the limelight. Some critics have even compared him to political thriller greats like Brad Thor and Vince Flynn thanks to this action-filled novel.
The novel follows the story of Dewey Andreas, a kick-ass anti-terror operative. His turn to save America comes up when terrorists bomb oil rigs and a huge dam. It's up to him to stop them, flush out their conspiratorial billionaire funders, and save American lives. Expect people blowing up and lots of bomb blasts!
Buy Power Down, by Ben Coes on Amazon here.
16- Transfer of Power, by Vince Flynn (1999)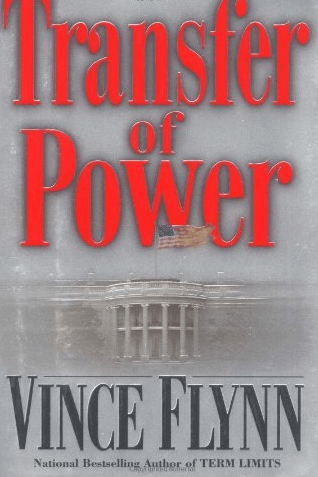 Vince Flynn is among the few writers who came close to dethroning Tom Clancy as the best political thriller author. And that's all thanks to Transfer of Power. This is the third book in his Mitch Rapp series yet  the first book to introduce this iconic CIA super-agent character.
Transfer of Power was generally well-received, reaching #13 in the New York Times bestseller list. The novel narrates the story of an attempted White House terrorist attack. It takes the prowess of Mitch Rapp to stop the terrorists and save the kidnapped President. While the plotline seems somewhat simple and the novel itself reads like an action thriller, it's still one of the best political thriller books. In fact, it's the reason Vince Flynn was picked as a story consultant for the TV hit series 24.
Buy Transfer of Power, by Vince Flynn on Amazon here.
17- The Day of the Jackal, by Frederick Forsyth (1967)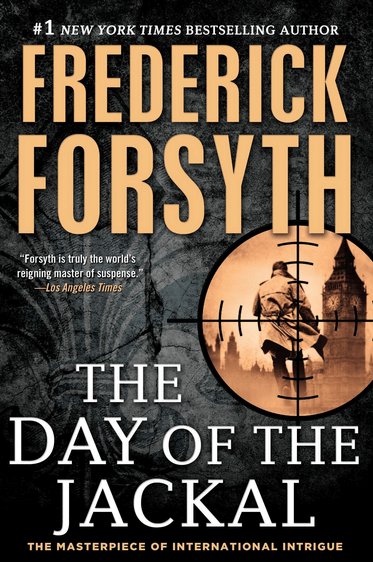 There are so many sensational political thriller works by British author Frederick Forsyth that it's hard to pick a favorite. The Day of the Jackal, of course, takes the cake because it is one of the most realistic Cold War-era political thrillers. The story is well-researched, exceptionally executed and the characters are as real as it can get. Unsurprisingly, this gem won the 1972 Edgar Award for Best Novel.
Another reason this novel has become a darling of the political thriller fanbase is that it creates an authentic sense of tension, anxiety, and fear. Some critics say it compares with some of the most influential political thriller books like John le Carré's The Spy Who Came in from the Cold and Richard Condon's The Manchurian Candidate.
Buy The Day of the Jackal, by Frederick Forsyth on Amazon here.
18- Absolute Power, by David Baldacci (1996)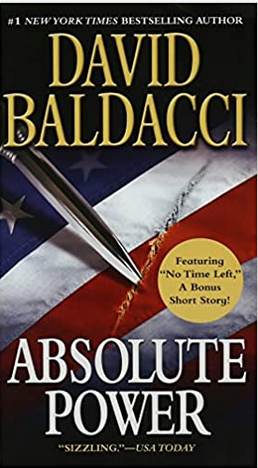 David Baldacci's Absolute Power is often considered an obscene murder mystery concealed in a political thriller. Even so, the book has almost everything a political thriller fan could wish for: murder, political scandal, an extramarital affair, secrecy, and of course, action.
This electrifying novel recounts the story of a professional kleptomaniac who breaks into a high-end home only to witness a murder and the country's President having an affair with a wife of a billionaire. The fast-paced story, suspense, and affairs make Absolute Power an exciting read from page one. It reflects on the author's fixation with political murders and controversies.
Buy Absolute Power, by David Baldacci on Amazon here.
19- Robert Ludlum's The Bourne Initiative, by Eric Van Lustbader (2017)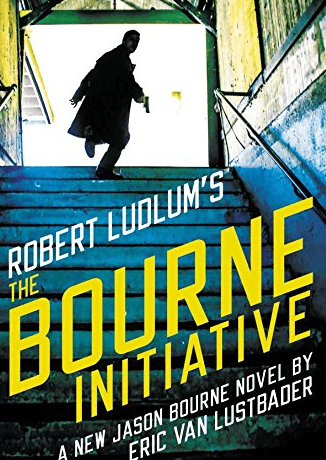 If you love action-centric political thriller books, Eric Van Lustbader's 2017 The Bourne Initiative will scratch your itch. Though Robert Ludlum, the creator of the Bourne series, died almost twenty years ago, the franchise continues with Van Lustbader. Here, in this 14th installation in Robert Ludlum's classic Bourne series, the novel follows our celebrated hero, rogue US secret agent Jason Bourne, who can't seem to remember his past.
When a Russian secret agent dies, it's revealed that Russia is planning to steal nuclear launch codes from the US government. Unexpectedly, it is up to Bourne to uncover their plot and stop it before it's too late. Please add a sentence or two here to bring the blurb to a conclusion.
Buy Robert Ludlum's The Bourne Initiative, by Eric Van Lustbader on Amazon here.
You Might Also Like: