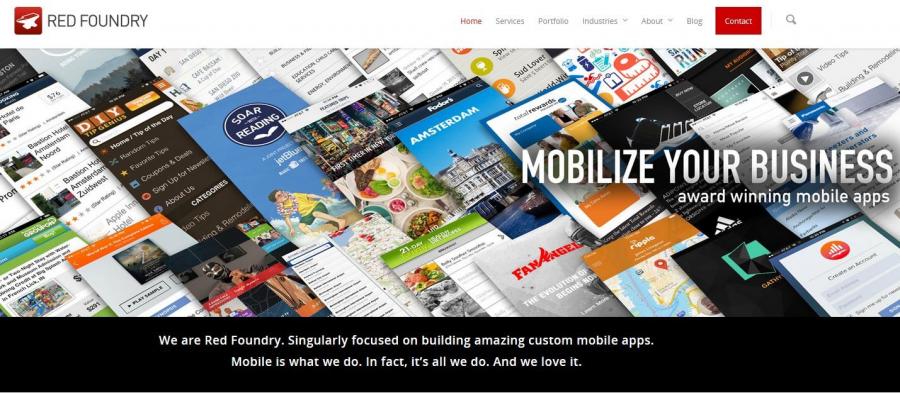 500 W. Huron, Unit 803, Chicago, IL 60654
Phone: 888-406-1099
Founded: 2009
CEO: Jim Heising
Top Clients: Random House, Reader's Digest, Central Insurance, Panasonic, Kodak
Expertise: iOS and Android Mobile Design and Development
Red Foundry started with a group of developers who gained success after creating iPhone apps in their free time.
Since then, it has evolved into a complex team of experienced mobile app developers and engineers who have all the technology and acumen they need to create apps at a significantly lower cost than many competitors.
Dedicated to creating intuitive and unique apps that become viral sensations for their clients' businesses, this company is the one to go with if you're looking to build hype around your business, regardless of its size.