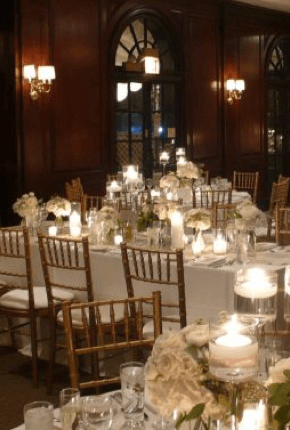 Salvatore's Ristorante promises an exceptional version of the traditional wedding experience. With mahogany walls, French windows, and majestic sparkling chandeliers, the décor was almost built for a traditional wedding. The venue's simple, versatile color scheme also means you can add your personal touch throughout the space.
Both indoor and outdoor spaces available.
Expert chefs specialize in Italian food.
Packages include most essential services such as food, cakes, and bar.