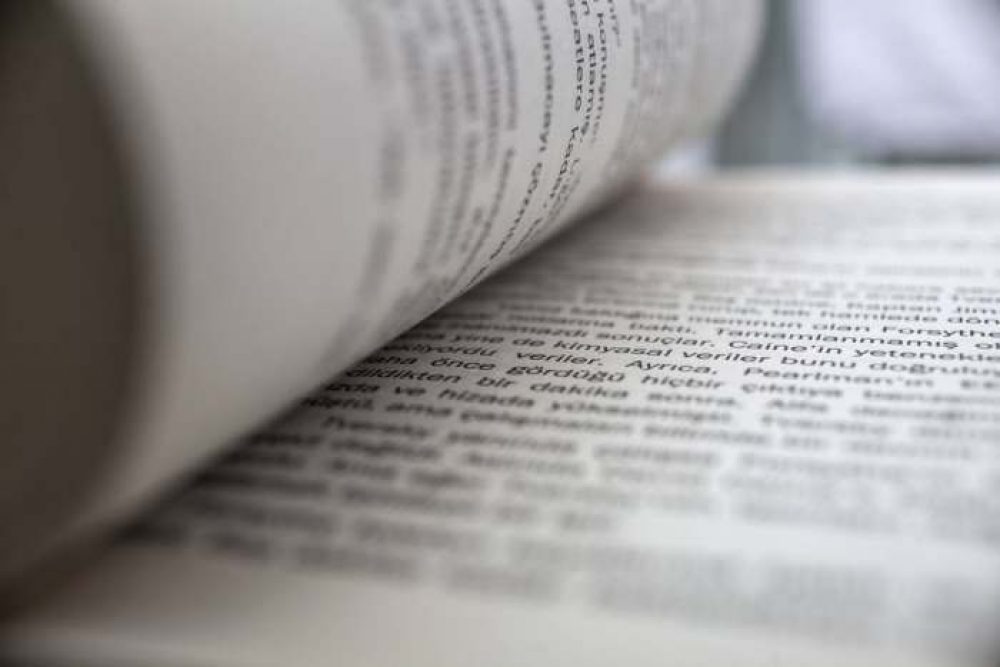 -32%
44 new from $11.39

119 used from $2.25

Free shipping
Last update was on: November 24, 2023 7:29 pm
Slaughterhouse-Five is a 1969 sci-fi masterpiece authored by the American prolific writer Kurt Vonnegut. The title dwells on time travel and anti-war themes while revolving its narrative around the US fire-bombing of the Nazi German city of Dresden during World War II. As a young soldier and prisoner of war, Kurt actually witnessed the actual bombing of Dresden by the US military in 1945, essentially reducing the once gorgeous city to rubble and causing thousands of fatalities.
That aside, Vonnegut's Slaughterhouse-Five has become the post-child of anti-war novels and one of the most favorite sci-fi books of the twentieth century. Given its warm reception, it has been adapted into radio productions, stage productions, and films. The novel, along with adaptations, has also won several accolades, including the 1972 Cannes Grand Prix, 1972 Cannes Jury Prize, and 1973 Hugo Award for the best dramatic presentation.
Vonnegut's classic is narrated in a non-linear manner. It takes us on a crazy ride with the protagonist, Billy Pilgrim, a World War II assistant chaplain who refuses to participate in the war. As a feeble prisoner of war in the hands of Nazi Germans, Billy is driven to a state where he's unstuck in time, so he revisits traumatizing moments of fighting.
Even after he's rescued following the fire-bombing of Dresden, Billy has to check into a rehabilitation center to seek treatment for PTSD. As you can already infer, some of the events in the book are based on Vonnegut's own true story and experiences in the Second World War that nearly destroyed Europe.
In the veteran's hospital, things get even thicker and more interesting. Billy continues to relieve his troubled war past, jumping forward and backward in his life. These experiences include being captured and kidnapped by Tralfamadorians, an alien race with the ability to see all moments in time concurrently. The only exception is that they cannot see when someone will die.
Much of the novel covers Billy's mental traveling back and forth through experiences and time of the events of his life simultaneously. The tale is sandwiched between an intro and a conclusion detailed from the point of view of the narrator. Given that the narrator was on the same US military brigade as Billy during the Second World War, the novel is his account of experiences that Billy went through.
The alien race has a four-dimensional perception of space and time, which allows them to observe all points in time simultaneously. The Tralfamadorians have an all-around view of the world, as they are already aware that they'll be the cause of the apocalyptic end of the universe.
Upon capture, Billy is taken to the zoo where he's provided with a mate, an adult movie actress by the name of Montana Wildhack. She immediately falls for the protagonist, with whom they have a baby. Even so, Billy doesn't stop traveling back and forth through time.
In 1968, Billy was involved in a plane crash, which left him with serious injuries. Valencia dies in a car accident while driving to visit Billy in the hospital, where he shares a room with a military historian. Billy escapes the hospital and finally tells the whole world on a radio show about his time-traveling and ordeal with the alien race. On that very night, Billy travels back to the day Dresden was fire-bombed and remembers how a German firing squad killed his best friend.
Several years after the end of the war, we are introduced to Billy's son who later becomes a decorated military soldier in the Vietnam War. What's unexpected is that the US splits into twenty individual countries. Now well-known and famous, he is given a chance to speak about his experiences, but Billy is shot by one veteran Paul Lazzaro as he is exiting the stage.
Slaughterhouse-Five is Kurt Vonnegut's best-known novel, and it's easy to see why. The novel's antics are riotous, the writing is as pungent as it can get, and Vonnegut's wit is as sharp as ever throughout the text. It's a marvelous work of keen literary mastery.
When you take a closer look, the novel is a delicate, lovely, and yet powerful account of post-traumatic stress disorder. It's definitely one of the best reads worthy of your reading collection. Fans of My Name is Lucy Barton by Elizabeth Strout and Catch-22 by Joseph Heller will be thoroughly entertained by his masterpiece.