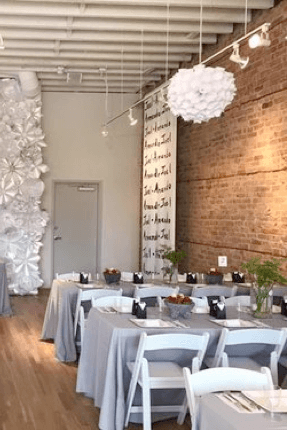 For a more intimate affair, Space 1858 is a perfect choice. This loft-style venue doesn't waste time on the frills. It's a simple and effective solution for people looking for a smaller space. You'll still have all the necessary elements, such as a prep space for vendors and ample parking.
They have 9 different rates depending on the time of day and day of the week so that you can find the best time for your wedding event.
Their rental packages include the use of their sound system, along with 17 tables and 50 chairs.
You are free to self cater or use their vendors.