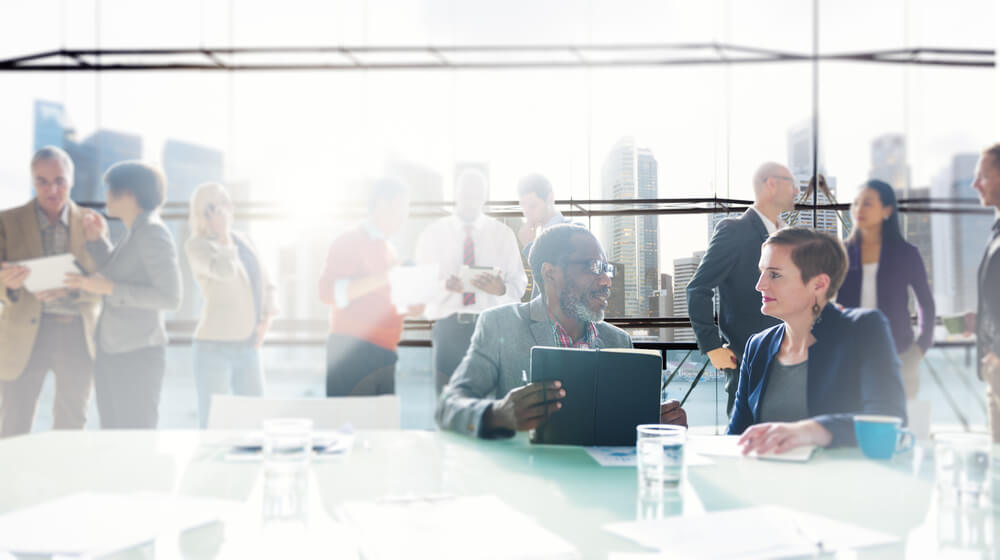 Tech hub 1871 has acquired Illinois Technology Association (ITA) in order to expand its services.
1871, founded by Governor Pritzker in 2012, offers programming, support, and connections with corporations to startup businesses.
ITA predominantly focuses on slightly larger companies with 25 to 1000 employees that are trying to grow.
Since both companies are focused on driving positive development in Chicago, similar to other top technology companies in the city, it sparked the idea of combining efforts to make the process more streamlined for clients.
1871 CEO Betsy Ziegler said the company's newest move is a 'total complement' and allows them to 'connect all the dots'.
She said: "There is so much positive energy in the tech community right now, no shortage of exciting things going on. This is a transformational opportunity and we strongly believe in the power of "and" combining two great organizations to expand our collective reach and relevance in Chicago, Illinois and across the Midwest. I can't wait to get started. "
ITA's members now have the opportunity to connect with 1871's corporate partners and consolidate events that overlap with 1871, but will keep the majority of its pillar offerings, including its annual Women In Tech conference.
Annual fundraisers such as the CEC's Momentum Awards and ITA's CityLights will be run by the joint team.
CEO Julia Kanous said: "There's a lot that we do for growth-stage companies that could really enhance and accelerate the startup experience as well."
The company will soon be moving out of the Civic Opera Building and into 1871's well-known co-working space at Merchandise Mart now that the deal has closed.
Ziegler will take her place as CEO of the combined organization; Kanouse stepped down at the end of 2019.
1871's team of 25 watches over 1500 members, including venture capitalists and startup founders, and has been named the number one private business incubator in the world. ITA, which is currently a team of seven, has around 450 members who pay as much as $5,000 a year in dues.
1871 has assumed the assets and liabilities of ITA. No cash was exchanged in the deal between the two non-profit companies.
Over the next few months, ITA's name and branding will be integrated to fit 1871's.
Kanouse and ITA Chairman Jeremie Bacon approached 1871 in October 2019 with the idea of merging. The smaller company's earnings had dropped by around 9% to $1.69 million in 2018, but membership numbers have remained intact.
Kanouse said the move could help Chicago residents know exactly where to go for support in the city's technology industry.
She said: "This consolidation is helpful in providing a little bit more streamlined support. So there's less of, 'Where do I go for that again?'"
Chairman of 1871 and managing partner of Sheppard Mullin's Chicago office Larry Eppley said in a company statement that both organizations have similar missions that fit well together.
He added: "ITA has played a major role in the Chicago tech community for years. Their programs are among the best of their kind. We at 1871 could not be happier to take on and continue the legacy of ITA's mission and their programs."
ITA founder Terry Howerton said he expects the new combination to 'better amplify' all of Chicago.  He said: "When we started ITA in 2005, our goal was to bring together the tech entrepreneurs and leaders of Chicago, to support and lift each other in building better companies.
"Under Fred Hoch's leadership — and later Julia Kanouse — ITA was a spark-plug to build and grow the vibrant, inter-connected tech community that Chicago now enjoys."
ITA Chairman Jeremie Bacon added the board is 'confident' the non-profit will continue to expand under its new structure and 1871's leadership.