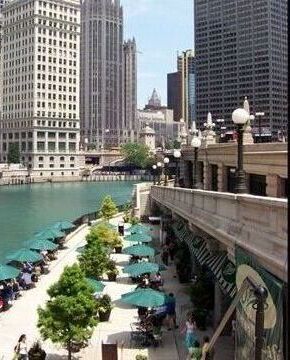 Finish your stroll along the picturesque Chicago river with a special proposal! Many Chicago locals have popped the question along the lively and romantic Chicago Riverwalk. You can scope out the best place for your moment, as the riverwalk provides a vast variety of experiences, from restaurants and grooving live music, to more a secluded oasis away from the city noise.
The Chicago Riverwalk is easy to reach.
You can take a boat ride or get some drinks after the proposal.
The Riverwalk has some less crowded areas you can use.