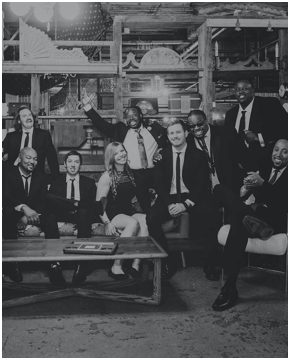 A premier group for larger than life performances. The Gold Coast All Stars perform with over a dozen members, each with amazing talent. Your ideas will be brought to life with these all-stars
They can provide a lineup of 18 members!
They are committed to making your wild ideas and requests come to life.
You can find videos of their live performances on their site.