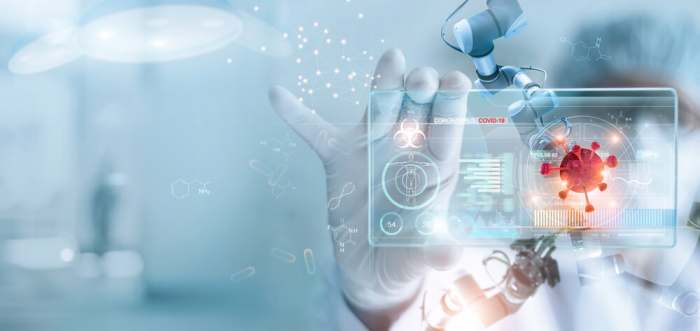 Good news for tech startup companies. The University of Chicago is launching the  first quantum technology accelerator program in the country, offering $20 million for startup companies to create the systems of the next generation, from unhackable internet systems and superfast computers to sensors detecting illnesses on a cellular level.
Innovation in AI is the future answer for present problems
By now, most of us have already understood that Artificial Intelligence (AI) is here to stay, and acquiring solid AI skills is extremely important. AI is involved almost in every aspect of our lives, from powering our smart speakers and choosing music for a personalized playlist, to ensure the safety of our bank accounts or help doctors find the cause of our illnesses. The pervasiveness of AI is visible in nearly every industry and facet of life. One of the ways you can be sure of that?  Artificial intelligence specialist is currently the fastest growing and the most sought-after job title in the US. No wonder young people are more and more interested in such a career, but even businesses which aim to ensure their future get involved in helping the younger generation prepare for the task ahead. For instance, Boeing, the world's largest aerospace company, is seeking to help Chicago Public Schools (CPS) students with their studies by providing technology including computer and remote learning equipment to the school system. The company announced its new initiative to help Chicago Public Schools students with a $1.5 million grant to the schools through the Children First Fund (CFF), the independent partnership and philanthropy arm for Chicago Public Schools. 
The Polsky Center is leading the project with the Chicago Quantum Exchange
If successful, the present project aims to transform the South Side of Chicago into the Silicon Valley of quantum technology, a next generation hub for daring science and industry solutions.   Duality could boost development for Hyde Park and the South Side, attracting startups, manufacturers and tech talent, and of course creating  new jobs in the area.
"There will be an exponential growth in jobs in this arena," Schrankler said. "All of a sudden, on the South Side, you're going to see all these startup companies coming to Chicago to be close to that epicenter."
Based at the university's Booth School of Business, Duality plans to help up to 10 quantum startups per year by providing office and lab space, access to research facilities and $50,000 in unrestricted funds. 
The Polsky Center is leading the project with the Chicago Quantum Exchange, an academic research hub at the university. Duality's other founding partners include the University of Illinois at Urbana-Champaign, Argonne National Laboratory and P33.
Computing, communications and sensors are the main focus of the project
Quantum technology might sound more science fiction than science, but it is an emerging, rapidly developing field. It operates at subatomic level, building devices that detect, harness and leverage the tiniest particles to make potentially enormous advances in a wide range of applications.
David Awschalom, a professor of molecular engineering at the University of Chicago and director of the Chicago Quantum Exchange, said the accelerator will initially focus on three areas: computing, communications and sensors.
"There are all these things that are emerging as applications," Awschalom said. 
Quantum computers will "exponentially speed up" calculations, doing operations traditional computers could not do for another 50 years, at least, according to Awschalom.
The new sensors would "revolutionize medicine," enabling doctors and scientists to explore living cells to find out how treatments are working. 
An early business application may be a quantum internet, an unhackable information pipeline that could be used by financial institutions for secure transactions. The communication technology part was already tested last year, when scientists from Argonne and the University of Chicago launched a 52-mile quantum loop in the southwest suburbs. "One of the things that's baked into quantum technology is security," Awschalom said. "You will know for sure if someone has eavesdropped."
Applications are possible until May 14th, on Duality's site
Brian DeMarco, a physics professor at the University of Illinois at Urbana-Champaign, said the Chicago quantum accelerator is early to the game for the US, but internationally other nations have already invested billions in developing the technology.
"There has been an explosion in the last few years of interest in quantum technologies," said DeMarco, head of the Quantum Leap Challenge Institute funded by the National Science Foundation. "And the U.S. was a little bit behind."
China has already invested about $11 billion in quantum technology, DeMarco said. President Joe Biden's $2 trillion infrastructure plan calls for $35 billion devoted to "technology breakthroughs," including quantum computing.
Companies can apply for the first round of Duality awards at its website, www.dualityaccelerator.com, until May 14. The program is looking for diverse applicants based on race, gender and ethnicity.
Chicago is on point with the new working trends
It may be at least a decade before some of the quantum technologies gain widespread traction, Awschalom said, but Chicago is well-positioned to be the center of development. When it comes to the latest working trends, Chicago doesn't get left behind. Especially startups, but also people working for themselves, motivated to save money and direct funds to more important needs, have started to share office space. Co-working office spaces are booming in the city. Statista estimates there will be over 26 million co-working spaces worldwide by the end of 2020 – more than double the number in 2016. So, it's no surprise these communal hotbeds of creativity are cropping up within city limits.
The present project might be exactly what the next generation of Chicagoans needs in career choices. According to the initiators, there will be a need for a million quantum engineers in the U.S. in the next decade. And, in the future, they might be building things we now still only dream about, maybe even teleportation technologies. "You can teleport with quantum technologies, but right now just one particle at a time," Awschalom said.