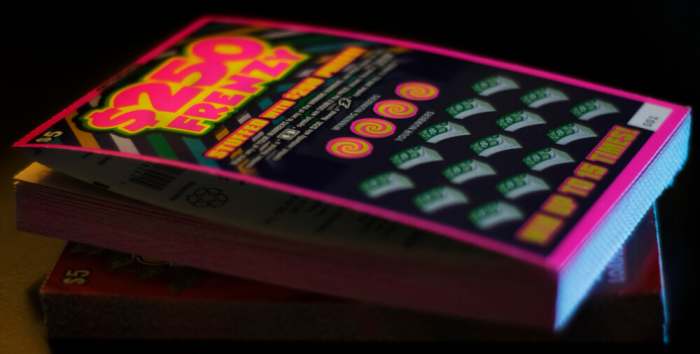 Illinois legalized the lottery in 1974, back when lotteries were mainly popular in the Midwest and the North East. Until 2014, the Land of Lincoln was the only single jurisdiction state with a lottery broadcast on national television (WGN America) in the US and some parts of Canada.
In 2009, Illinois and New York sent a letter to the Department of Justice asking for clarification on whether they could sell lotto tickets online. The DOJ responded with a positive message, saying the Wire Act of 1961 only impacted sports betting.
Following the announcement, Illinois became the first state to allow the sale of lottery tickets online in 2012. What's more, it started to post lottery numbers online after WGN America stopped broadcasting drawings in 2014.
Discover more about the Illinois lottery and more lotto games in the Prairie State below.
The Illinois State Lottery
The Illinois State lottery is the longest running lottery in the Land of Lincoln. It was a state-run lottery since 1974 to 2018, when it was sold to a British private firm—the Camelot Group. Despite that, the game retained its original format, prices, payouts and distribution of funds.
Tickets to the Illinois State lottery costs $1. The game's objective is to pick six winning numbers from a collection of 52 balls. You can also let the computer select six random numbers for you. But it's not always recommendable.
The Illinois lottery's jackpot starts at $2 million and can go as high as $46 million. The odds of winning this jackpot are 1 in 20 million. Not terrible but not too good either—it' the US president are 1 in 10 million.
Like many lotto games, you don't have to predict all six numbers correctly to win something. Matching five balls earns you at least $2000 while matching four balls gets you $50. You can also win money by matching three balls ($1). Learn more about the Illinois lotto at lotteryamerica.com.
Lotto Extra Short
Launched in 2012, Lotto Extra short is a faster, more exciting lottery game in Illinois. It works like this. You buy a ticket for $2. In turn, you get a "quick picked" number select from a drum with numbers 1 to 25. You then select five more numbers.
If one of your five numbers match the "quick picked" number received from the computer, and then get 2-5 correct lottery numbers correctly, you win up to 25 times the regular payout amount. For many people, matching the extra shot plus five winning numbers come with a payout worth $50,000. Matching four numbers plus an extra shot comes with a win of $1250 on average.
You can win up to $10 million from the LES business lotto. However, beware the odds of matching all six numbers are 1 in 25 million. On the other hand, the odds of matching five balls plus the extra shot are 1 in 587,562. The odds of matching the extra shot number alone are 1 in 54 and earns you a measly price of $5.
Mega Millions
Illinois was one of the original six lottery states that launched Mega Millions in 1996. Back then, the lottery was known as the Big Game. It then changed to the Big Game Mega Millions and later rebranded to its current name.
Mega Millions has undergone many changes over the years. For example, the game's jackpot used to start at $40 million and increase by $5 million every week. Last year, Mega Millions halved its minimum jackpot to $20 million and a minimum rollover of $2 million. Also, it stated the minimum prize would be determined by ticket sales, meaning the grand prize could reduce even further.
All the same, Mega Millions can be incredibly rewarding. In 2018, a lucky player won $1.537 billion participating in the jackpot, the second biggest payout from a lottery in the country. Tickets for Mega Millions costs $2. On the flip side, the objective is to pick five winning numbers (1 to 70) plus a mega ball (1 to 25).
Of course, the main jackpot isn't the only prize you can win from Mega Millions. Predicting the five primary numbers correctly earns you at least $1 million, enough money to tour all the beautiful places in Chicago and the country at large. Picking four numbers plus the mega ball comes with a prize of $5000 (previously 10,000) while three numbers and the mega ball wins you $50 (previously $200).
Power Ball
Illinois began selling tickets for Powerball in 2010, one year after the MUSL and Mega Millions agreed that states could sell tickets for both Mega Millions and Powerball. At the time, tickets for the Powerball cost $1. They were later raised to $2 and $3 for the megaplier option.
Powerball works in nearly the same fashion as Mega Millions. You select five balls from one drum (numbers 1 to 69), and one Powerball from another drum (1 to 26). The odds of winning Powerball are unbelievably low—1 in 292,201, 338.
Beginning last April, Powerball will payout a minimum jackpot of $20 million and not the usual $40 million. The weekly rollover, which used to be $10 million has also been reduced to $2. The new measures are meant to cushion the lottery from the impact of COVID-19.
Lucky Day Lotto
Lucky Day Lotto is a unique game that awards winners through a pari-mutuel system. Tickets cost $1 and the goal is to pick 5 numbers from a field of numbers 1 to 45. The main jackpot starts at $100,000. However, you can also win $200 for matching four number and $15 for matching three numbers.
Additional Lottery Games
Illinois is home to many small lottery games. Pick 3, for example, is a jackpot won by matching three sets of balls all numbered 1 through 9. The prices vary and payouts vary. Another jackpot is Pick 4, which draws four sets of ten balls.
Regular lotto games aside, you can also participate in instant scratch games. All you need is to buy a scratch card and scratch off to determine whether you won or not.