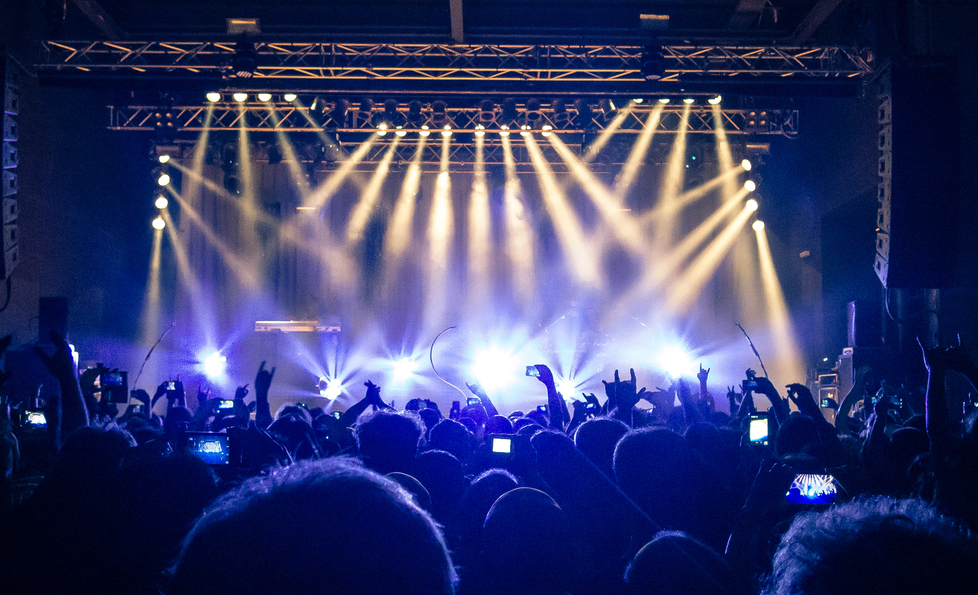 Chicago's relationship with music goes all the way back to the 20th century, when poor black workers from Southern America to industrial cities in the North, with Chicago being a preferred hotspot for many. Bringing with them vibrant cultures and sounds, these migrants went on to produce their own genre of music, and continue to influence Chicagoan's relationships with music to this day.
Since then, Chicago music venues have exploded onto the scene, with new ones opening their doors every year. It's predicted that there where as many as 225 incredible Chicago music venues in 2017, and we're sure the number has only continued to grow since.
While this is great news for the music scene in Chicago, it does leave Chicagoans and visiting tourists asking themselves where the best music venues in Chicago are. Perhaps this is where you're at currently, researching to see if you can find an ultimate list of venues.
This is where we come to help. Having browsed through a number of different listings for Chicago music venues, we have come up with a comprehensive list that perfectly encapsulates the music scene locals and tourists alike have grown to love.
Our list of 21 different Chicago music venues, listed below, will take you on a journey across genres and locations, allowing you to experiment with new tastes and expand your musical interests.
Green Mill Jazz Club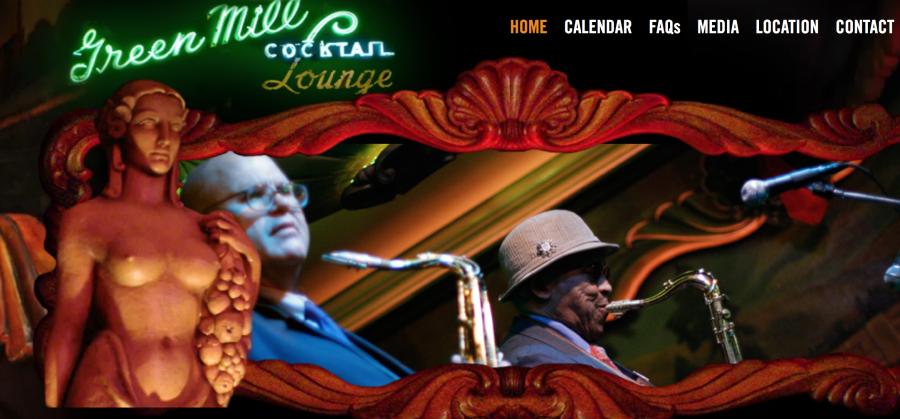 4802 N Broadway Chicago, IL 60640
Phone: (773) 878-5552
Website: http://greenmilljazz.com/
Opened: 1907
Genre(s): Jazz  
If you're looking for a music venue in Chicago that mixes character with a rich history, then the Green Mill Jazz Club is perfect for you. Once the go-to hangout spot for gangsters including the likes of Al Capone and his cronies, it was returned to its original luster in the 1980s by owner Dave Jemilo, and is now all about the music.  From touring jazz bands to local artists, this place has it all, allowing you to listen to Jazz all night long in the comfort of friendly locals and tourists alike.
With regulars Frank Catalano and Patricia Barber being some of the favourite acts from local Chicagoans, both acts regularly perform at the club throughout the year. In the case of Barber, she performs every Monday when she isn't on tour, so why not head on down and see what she has to offer?
Blue Chicago
536 N Clark St Chicago, IL 60654
Phone: (312) 661-0100
Website: http://www.bluechicago.com/
Opened: 1985
Genre(s): Chicago Blues
Blue Chicago has been presenting the most authentic Chicago Blues artists in a warm and friendly atmosphere since 1985. Slightly different to conventional blues music, Chicago Blues is more electric, and is most common in Southern and Midwestern America. Since it's opening, Blue Chicago has hosted a number of Blues legends, including Koko Taylor, Bonnie Lee, Karen Carroll, Johnny B More, Eddie Shaw and Magic Slim, making it the perfect venue to visit if you're looking for a night to remember.
Chicago Cultural Center
78 E Washington St Chicago, IL 60602
Phone: (312) 744-3316
Website: https://www.chicago.gov/city/en/depts/dca/supp_info/chicago_culturalcenter.html  
Opened: 1897
Genre(s): Classical, Jazz, Blues
Located opposite Millennium Park, the Chicago Cultural Center is a multiuse building that hosts a number of more contemporary music events throughout the year. With traditional architecture, including a stained glass dome and an eccentric staircase, you'll feel like you're going back in time as you enjoy a wonderful night of classical, jazz or blues music.
As this isn't a traditional music venue, it's worth keeping an eye on their website to see when they are next hosting such an event. Tickets go fast, so booking as soon as possible will help to avoid potential disappointment.
Schubas Tavern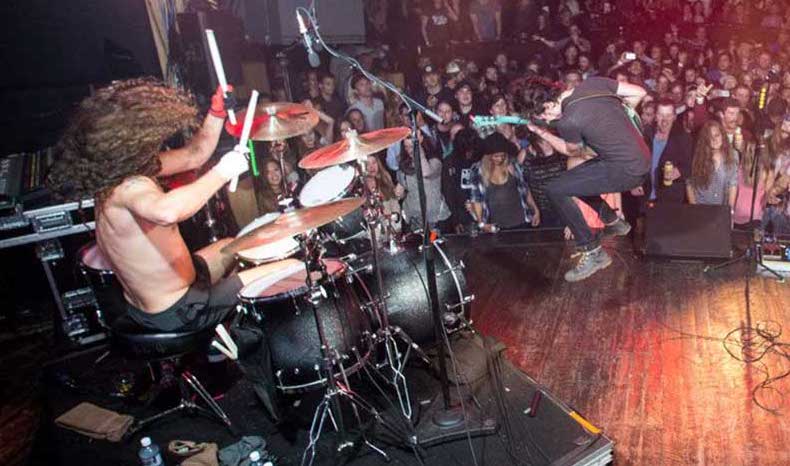 3159 N. Southport Ave Chicago, IL 60657
Phone: (773) 525-2508
Website: http://www.lh-st.com/
Opened: 1988
Genre(s): Acoustic, Singer-Songwriter
The Schubas Tavern is a small, family-owned club operated by the Schubas brothers. In a historic building with much of its older interior still intact, this venue perfectly sets the tone for the touring indie bands and singer-songwriter artists that commonly frequent it.
At the Schubas Tavern, you can enjoy the sounds of live indie music from the comfort of the front bar area without paying, or pay a few bucks to enter the small, exclusive music room at the back of the venue for a more intimate show.
Lincoln Hall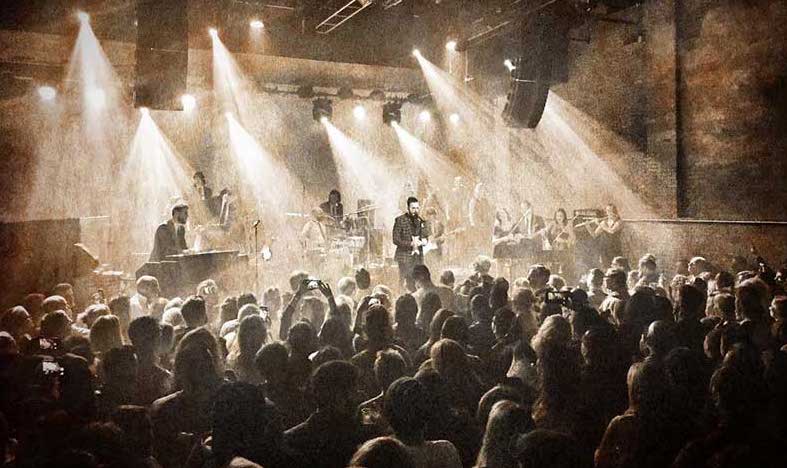 2424 N Lincoln Ave Chicago, IL 60614
Phone: (773) 525-2501
Website: http://www.lh-st.com/
Opened: 2009
Genre(s): Intimate, Indie, Up & Coming
Created by Chris and Mike Schubas to be a bigger version of Schubas Tavern in 2009, Lincoln Hall fast became one of the most well loved music venues in Chicago. This venue is typically taken over by artists who are about to blow up, or by those who have already found success who wish to play to a smaller audience for a change.
With its sleek, modern design, and a balcony that wraps around the music room and provides from of the best acoustics in the city, you won't want to miss a chance to visit here. With headline acts including everyone from Alex Camera to Beth Ditto, there's something for everyone, regardless of your age and genre taste.
Thalia Hall
1807 S Allport St Chicago, IL 60605
Phone: (312) 526-3851
Website: http://thaliahallchicago.com/
Opened: 2014
Genre(s): Americana, Psych-rock
Owned by the same people as another popular music venue in Chicago, Empty Bottle, Thalia Hall is housed in the historic bohemian public hall and reopened in 2014 as an Americana and Psych-rock venue. With much of its interior design still in tact from its previous use, performers and guests alike will feel a unique sense of rustic ambience as they listen to the brilliant acoustics resounding off the walls. Whether you're sitting on the balcony or standing on the floor, you'll feel completely immersed in the sounds of your favorite bands as you happily dance the night away.
Old Town School Of Folk Music
4544 North Lincoln Avenue Chicago, IL 60625
Phone: (773) 728-6000
Website: http://www.oldtownschool.org/
Opened: 1957
Genre(s): Various
Founded in 1957, The Old School Of Folk Music is a not-for-profit organization that provides 700 accredited class offerings, private lessons and workshops that aim to expose Chicagoans to an array of artistic genres. They do this through music, dance, theatre, and visual arts courses that are available to people of all ages, abilities and backgrounds.
In addition to this, the Old Town School Of Folk Music also act as a music venue, offering a number of different concerts that allow students to show off their talents to a wider audience. Not only will you get to experience a great night out if you choose this as the next music venue you must visit, but you will also feel good about supporting your local community of artists at the same time.
Park West
322 W Armitage Ave Chicago, IL 60614
Phone: (312) 440-9191
Website: https://www.parkwestchicagoevents.com/
Opened: 1977
Genre(s): Various
Park West is a nationally treasured concert hall, and is considered to be one of the best places in Chicago to see a show or host an event. This status means that they have been able to host shows for some of the most established singers, with a focus towards those who were popular in the 1970's and 1980's. Some of the biggest headliner acts they have had since reopening following their refurbishment in 1977 include Aimee Mann, Raphael Saadiq and Pete Yorn.
Having become the first video dance nightclub ever in Chicago, they believe in making your own history, and continue to do things that make them frontrunners in the music venue scene in Chicago to this day.
The Vic Theatre
3145 N Sheffield Ave Chicago, IL 60657
Phone: (773) 472-0449
Website: http://www.victheatre.com/
Opened: 1912
Genre(s):  Rock
Known to locals as The Vic, this theatre—sometimes referred to as a club—has hosted a number of successful rock acts over the years, including everything from the Breeders to Jeff Tweedy. Easily accessible via public transport, this venue is perfect for those looking for a music venue that they can spend a few hours at without fussing about how they'll get home.
If you arrive early at this venue, you have the opportunity to stake out your spot on the tiered flooring. Alternatively, why not take your time and head on up to the balcony where you can watch the show from a seat instead?
When there aren't any rock shows performing here, the Vic is taken over by the Brew and View movie series, who screen a number of recent releases for just $5 a ticket.
Chicago Theatre
175 N State St Chicago, IL 60601
Phone: (312) 462-6300
Website: https://www.msg.com/the-chicago-theatre?cmp=van_chicagotheatre
Opened: 1921
Genre(s): Pop, Rock, Indie
The Chicago Theatre, best known for its iconic marquee from its days as a French baroque-style movie palace, has been renovated to cater for a number of modern-day performances throughout the year. With one of the largest capacities of all music venues in Chicago at 3600 people, it is often the music venue of choice for superstar bands and artists who visit the city. Some of the biggest names to have performed since the theatre opened include Nicki Minaj, Fleet Foxes, The Monkees and David Bryne.
With such a wide selection of artists, and several unique opportunities to take advantage of large fanbases within Chicago, the theatre offers entertainment for people of all ages and music tastes throughout the year.
Cobra Lounge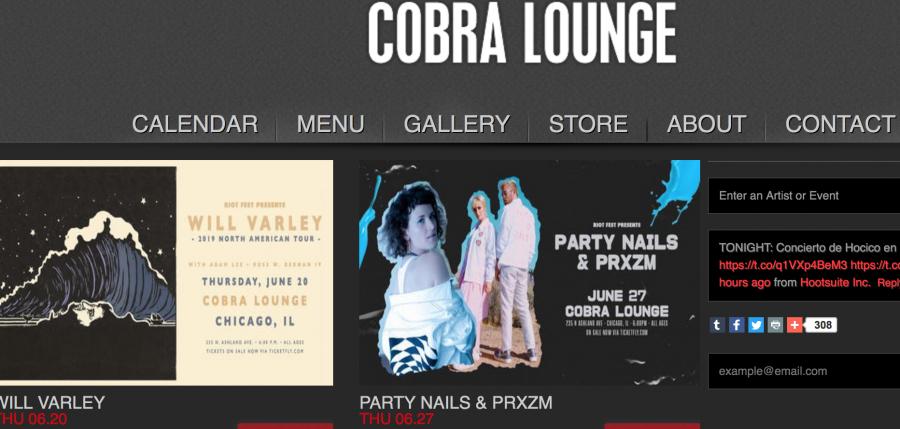 235 North Ashland Avenue Chicago, IL 60607-1401
Phone: (312) 226-6300
Website: https://www.cobralounge.com/
Opened: 2006
Genre(s): Rock & Roll
The Cobra Lounge is the perfect music venue in Chicago if you're looking for the best regional underground and emerging musical talent. With dynamic sound, an intimate feel, and a friendly atmosphere, many up and coming bands of all genres choose this venue as one of their favorites to visit in all of Chicago.
As well as hosting many new and emerging talents, they also host a number of Chicago's premier summer and fall music festivals, including Riot Fest & Carnival in September.
Empty Bottle
1035 N Western Ave Chicago, IL 60622
Phone: (773) 276-3600
Website: http://www.emptybottle.com/
Opened: 1993
Genre(s): Indie Rock
Though the Empty Bottle may not look too impressive from the outside, you're bound to experience a good evening if you choose this venue for your next night out. Known as a premier indie-rock club by locals, this music venue hosts a number of local, regional and occasionally international cutting-edge bands for you to get to know. From garage rockers, up-and-coming bands and electronic tinkerers, you'll get to experience a taste of everything by spending an evening in this venue.
If you're one for the history of music in Chicago, the Empty Bottle has that covered, too, with the walls of the venue charting Chicago's storied musical history from the very early days.
Metro
3730 N Clark St Chicago, IL 60613
Phone: (773) 549-4140
Website: https://metrochicago.com/
Opened: 1982
Genre(s): Various
Being on the larger side in terms of capacity across music venues in Chicago, Metro can cater for 1100 people between its main floor and balcony. For these reasons, as well as attracting many local and national acts, it also attracts the occasional superstar bands for shows that have a tendency to sell out in minutes.
Unlike many other music venues which cater strictly for over 21's, Metro hosts a number of events that are friendly for teen audiences, too, allowing Chicago's youth to enjoy local and national talent. There are some occasions where under 21's can be escorted into an over 21's event with valid I.D and a promise not to provide alcohol for the underage participant, but it's important to check with the venue before assuming this is the case for all events.
Smartbar
3730 N Clark St Chicago, IL 60613
Phone: (773) 549-4140
Website: https://smartbarchicago.com/
Opened: 1982
Genre(s): Dance, Drum N Base
Located below the popular Metro music venue in Chicago, the Smartbar is perfect for those looking to celebrate new and exciting dance music and cutting edge DJ's from around the globe. Open seven days a week, this basement music venue is great for those looking to experience a safe and inviting night club experience. With a 400-capacity, the place still feels spacious when fully booked, and they have a number of friendly staff members on site should you need assistance with anything.
Jay Pritzker Pavilion
201 E Randolph St Chicago, IL 60601
Phone: (312) 605-8585
Website: https://millenniumparkfoundation.org/art-architecture/pritzker-pavilion/
Opened: 2004
Genre(s): Jazz, Electronica, Indie Rock, Blues
Named after Jay Pritzker, famously known for owning the Hyatt Hotels, the Jay Pritzker Pavilion is a bandshell in Millennium Park located on the south side of Randolph Street. Designed by architect Frank Gehry over the course of five years, the Pavilion was finally unveiled in July of 2004.
Since then, summer concerts in the park in Chicago have never been the same. Whether you pack a picnic while watching a classical performance from the big screen on the Great Lawn, or take a seat at the front of the stage to enjoy an indie rock performance, you're going to be blown away by the amazing visuals and acoustics of this venue. With views of the skyline, this venue looks sophisticated and brings underdog music genres to the masses throughout the summer and warm, Autumn evenings.
Kingston Mines
2548 N Halsted St Chicago, IL 60614
Phone: (733) 544-5442
Website: http://www.kingstonmines.com/
Opened: 1968
Genre(s): Blues
If you're looking for somewhere to experience what music means to Chicago, the Kingston Mines is the perfect venue. Having opened its doors for the first time in 1968, it has since been blessed with performances from some of the best local, regional and national blues artists that have ever lived. In fact, there have even been occasion where Kingston Mines have brought in true Blues royalty, so it's worth keeping an eye on their website to see if your favorite act comes to town!
Open seven days a week, with two stages, there is ample opportunity to visit the music venue and explore the best of what the genre has to offer—whether you're visiting for a few days, or are a resident of the area. If you get hungry during your visit, the music venue also serves excel Cajun and soul food for you to purchase when desired.
Subterranean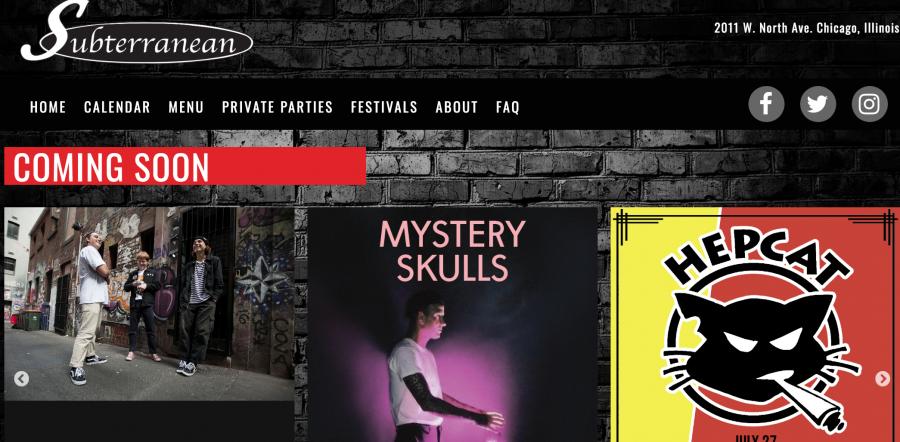 2011 W North Ave Chicago, IL 60647
Phone: (773) 278-6600
Website: https://www.subt.net/
Opened: 1996
Genre(s): Indie Rock, Underground Hip-Hop
Subterranean, known by Chicago regulars as 'Sub-T', is one of Chicago's best music venues for underground hip-hop and indie rock artists. With an upstairs area that holds around 400 people, and a smaller room with a capacity of 100 down below, this music venue in Chicago offers several different levels of intimacy that allow small bands to showcase their talents to fans and new listeners alike.
In addition to regular shows, Subterranean is perhaps best known for its Thursday Night reggae shows. You may want to get there early as these shows tend to get packed quickly! The downstairs area, with a capacity of 100, also hosts the city's best open-mic hip-hop nights on Tuesday nights, allowing up and coming MC's to display their skills in front of an enthusiastic audience.
Buddy Guy's Legends
700 S Wabash Ave Chicago, IL 60605
Phone: (312) 427-1190
Website: http://www.buddyguy.com/
Opened: 1989
Genre(s): Blues
Buddy Guy's Legends is a famous venue among Chicagoans and tourists alike, not least because it is owned by popular blues musician Buddy Guy, who continues to perform a month of shows throughout January. Even if you're planning a visit during the other eleven months of the year, however, you are sure not to be disappointed, with some of the best local and national blues bands on offer seven nights a week, as they have been for over 20 years!
As well as hosting blues bands every night, Buddy Guy's Legend also has a lunch menu, and is available to host small and large group gatherings and events on request.
Bottom Lounge
1375 W Lake St Chicago, IL 60607
Phone: (312) 666-6775
Website: https://bottomlounge.com/
Opened: 2008
Genre(s): Alternative, Indie
Bottom Lounge is a diverse venue that offers a number of different events throughout the year, with a vast majority of those being alternative and indie live band performances. With their main concert hall having a capacity of 700 people, this is the perfect opportunity for bands and fans who want to experience an intimate, friendly experience throughout their night. Reviews have countered this, saying that security are generally friendly, and acoustics within the venue make the smaller atmosphere an outstanding experience all round.
Should you get peckish after the gig, there is also a full restaurant that specializes in American Midwestern food.
Petrillo Music Shell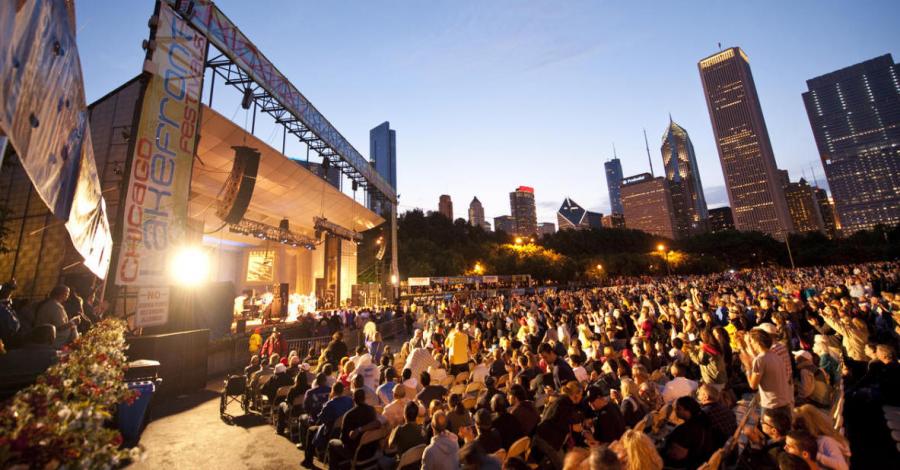 235 N Columbus Dr Chicago, IL 60603
Phone: (312) 742-4763
Website: https://www.facebook.com/pages/Petrillo-Music-Shell/126925954016792
Opened: 1978
Genre(s): Blues, Jazz, Festivals
The Petrillo Music Shell, sometimes referred to as the Petrillo Bandshell, is an outdoor atmosphere theatre in the Grand Park area of Chicago. The current structure, which was created to face the Butler Field at Monroe and Columbus after the demolishment of the original, opened in 1978.
Since then, it has been home to a number of large annual Chicago music festivals, including Chicago Blues Festival, Chicago Jazz Festival, Taste of Chicago and Lollapalooza. Up until the introduction of Pritzker Pavilion in 2004, the Petrillo Music Shell also hosted a number of smaller Chicago events, including the Grant Park Music Festival, Chicago Gospel Music Festival, and Chicago Latin Music Festival.
Consisting of an entirely outdoor experience, this music venue makes the perfect place to enjoy a picnic in the heart of Chicago summers. Alternatively, why not head down and enjoy an evening of live music while catching up with some friends? Whatever the occasion, you have to tick this venue off your list at some point.
The Wild Hare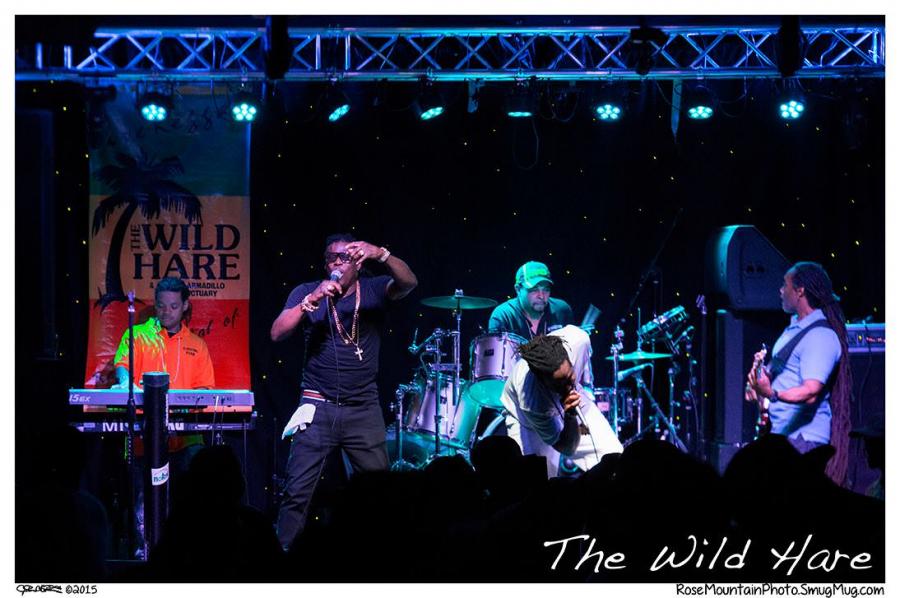 2610 N Halsted Chicago, IL 60614
Phone: (773) 770-3511
Website: http://wildharemusic.com/
Opened: 1940
Genre(s): Reggae
The Wild Hare has been known as the Reggae Capital of the US for nearly 30 years, with regular performances within their venue that showcase the diversity of the reggae genre. With local, regional and international artists performing every Tuesday through to Sunday from 9PM, you're bound to find a reggae artist you've yet to discover or are keen to hear more of.
This music venue in Chicago also offers opportunities to come in for a sit-down meal for those who arrive at 6PM until the live music begins later that evening. Cold drinks and late night snacks are available until closing.