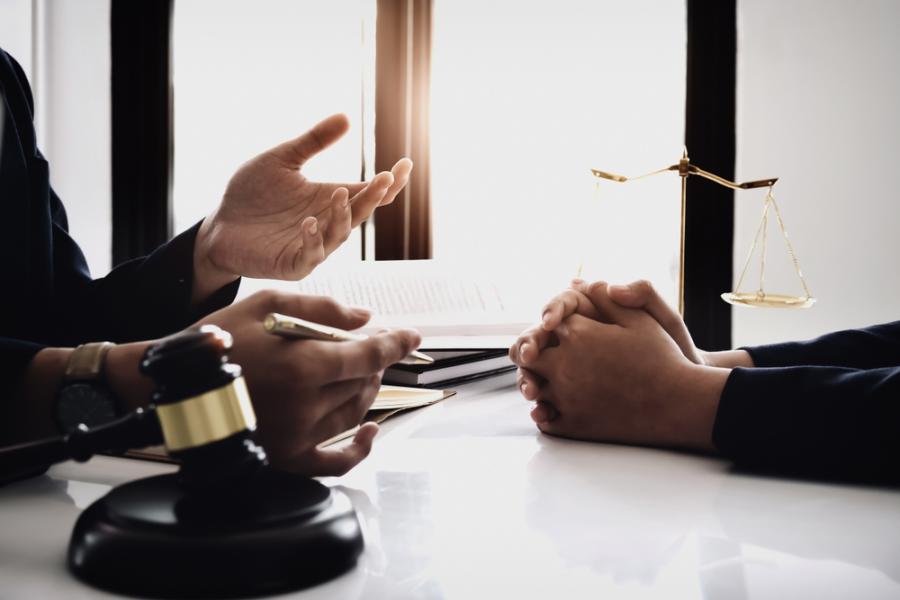 A new federal lawsuit settlement could pave the way for female performers to go topless in Chicago.
The lawsuit, filed by 23-year-old transgender woman Bea Sullivan-Knoff in 2016, aimed to loosen the city's nudity rules that stated: 'no person licensed under this chapter shall permit any employee, entertainer or patron to engage in any live act, demonstration, dance or exhibition on the licensed premises which exposes to public view … any portion of the female breast at or below the areola thereof'.
Sullivan-Knoff said it was discriminatory that she could not go topless while performing her art pieces without 'pasties' covering her nipples.
Opponents argued that changes to the law would exploit women, though Sullivan-Knoff claimed the changes would help counter hatred and misunderstanding directed toward the transgender community.
The performer said she had appeared on stage with a sheet draped over her body and a paper bag over her head in the past, asking audience members to touch her before revealing her body. However, Sullivan-Knoff had feared legal repercussions from continuing with this act.
While some clubs had allowed for the performance, others had refused in fear of losing their liquor licenses.
Before the announcement of the settlement, Sullivan-Knoff said in a press conference: "Since most of this negative rhetoric centers on the specifics of trans bodies, and most times invasively so, I most often perform about the body, which often involves the presence of my nude body or partially nude body onstage, in an attempt to reclaim a part of myself too often taken from me."
Late last month, Mayor Lightfoot's administration decided to settle the lawsuit by removing all gender references from statutes governing how much flesh could be shown in some of Chicago's establishments.
At a City Hall news conference, Sullivan-Knoff said: "I am grateful that women and trans, nonbinary and intersex folks now have the option to express their bodies more freely in this city."
Her attorney Brendan Shiller added that the settlement would relax the rules on women being required to cover their nipples in establishments selling liquor.
Shiller had also previously represented VIP's: A Gentlemen's Club, whose owner Perry Mandera had fought to allow strippers to expose more skin. He had stopped representing the Near Northwest Side club before Sullivan-Knoff's suit was filed, and Shiller made clear that the move on behalf of Sullivan-Knoff was not a 'backdoor attempt' to relax strip club rules.
Mary Grieb, an attorney at Shiller's law firm, argued that allowing more nudity would not endanger performers. At a hearing earlier in the year, she said: "That's exactly why we filed this lawsuit. That idea, that notion, that justification reflects 19th-century standards on protecting women and needing to keep women safe. There's no reason that men can be topless in an establishment and women can't."
This news comes some time after West Side Ald. Emma Mitts, 37th, dropped a similar proposal to relax the rules in 2016, after saying she wasn't aware that the plan she was then endorsing would pave the way for full nudity in establishments holding liquor licenses.
Ald. Mitts had said: "Some of my colleagues are against it, and I don't want to be seen as exploiting women."
Also back in 2013, Emanuel's administration accepted a $2.5 million settlement from VIP's after a long-running case, again disputing how much skin should be exposed at strip clubs.
It's evident much has changed since then, with Sullivan-Knoff's federal lawsuit win.
Since the settlement, the city's Law Department has released a statement confirming the language changes. It said it will "remove a prohibition on displaying of female breasts" at establishments in the city that hold liquor licenses, and added it would "remove all gendered language". Eight venues in Chicago are classed as licensed strip clubs, while only VIP's serves alcohol, and the new ruling will not affect any of Chicago's great music venues or other nightlife establishments.