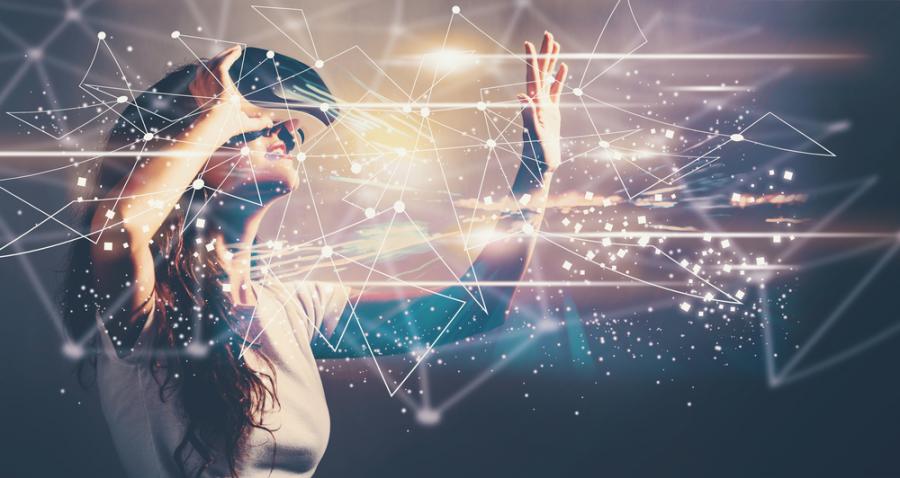 Virtual reality technologies have made incredible leaps and bounds, particularly over the last five years. They provide an alternative world for us to briefly escape into. They're a distraction from the real world. They create a fun, entertaining universe to get the much needed break from the reality we live in.
The accessibility of VR headsets (both availability and price!) is also moving in the right direction.  VR systems that used to cost thousands of dollars are now available at reasonable prices. For example, an Oculus Quest VR set costs pretty much the same as a traditional PlayStation 4 set. How that for a bargain?
It's also great because they've started incorporating games that fit almost every age, personality type, and interest. There are simple plank walks, city explorations, battle games, and puzzles, or quest games.  You can enjoy them solo or play as a team (or as competing foes, should you so desire). But now that VR experiences have started to blow up so much more, it's crucial to look a bit more closely at where you're headed for, and why. There are plenty of virtual reality places in Chicago, so where do we start?
Krypton VR Lounge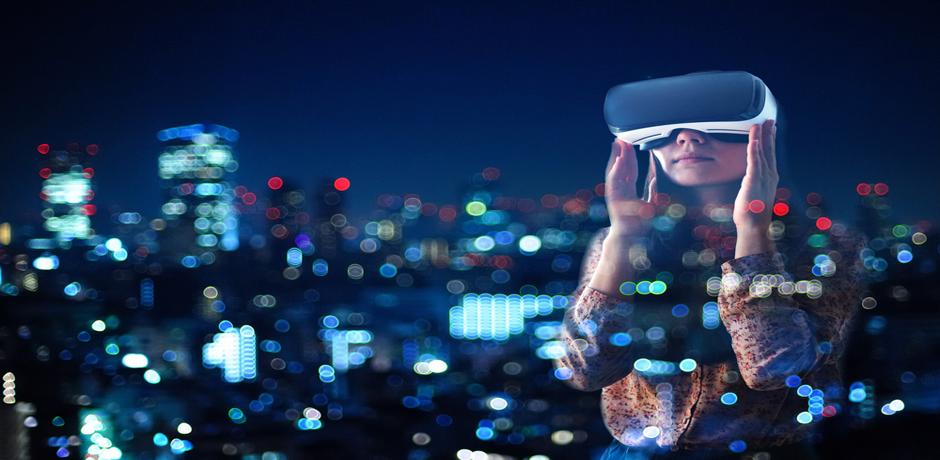 https://www.kryptonvrlounge.com
3153 N Halsted St, Chicago, IL 60657
Average Review in Google: 4.6/5
The Krypton VR Lounge recognizes itself as the first virtual reality establishment in the Chicago area. Their longevity has provided them with plenty of time to really nail down the details and perfect the experience.
Without a doubt, this is one of the best places to go for a true, immersive experience that meets all expectations. They're certainly one of the most popular facilities in the area, as well, which is pretty impressive. With three virtual reality facilities across the Chicago area, their growth is indicative of the fact that they're certainly doing something right.
The facility itself is clean and organized, although it's nothing particularly flashy inside. I suppose when you're encouraging people to escape reality, you don't really need to spend unnecessary time or money on the interior!  They do have some pretty comfortable lounge seating, so if you come with a group, there's a decent spot to lounge and watch your friends trip over themselves.
Like most facilities, they have a television posted, so that outsiders can follow along with whomever is attached to the vr device. The equipment is also of the most recent and updated ones. The images are sharp and clear, the sound comes in solid, and there's quite an array of games to choose from.
Like a lot of facilities, you can do a solo-run for an hour, or you can go with friends, and they even have some private rooms to rent out for small parties. For larger events, with advance notice, they will rent out the entire facility.
Now, let's get to what really matters. The biggest reason why Krypton is one of the most popular places in the city is because they have some of the best, most recent, and most impressive games to play.  This is a great place for those who are really into gaming, for any novice beginners just wanting to check out the technology, and equally great for parents taking some young kids. Krypton has Onward and Hover Junkers, both pretty big games right now, (multiplayer firstperson shooter games). At the same time, gamers can play Angry Birds and Fruit Ninja, if you're not into the more realistic graphics. Basic exploration with Google Earth and Everest are equally entertaining if you're looking for something visually stunning but not looking for something to get your heartbeat going too high.
VR Mania Lounge and Cafe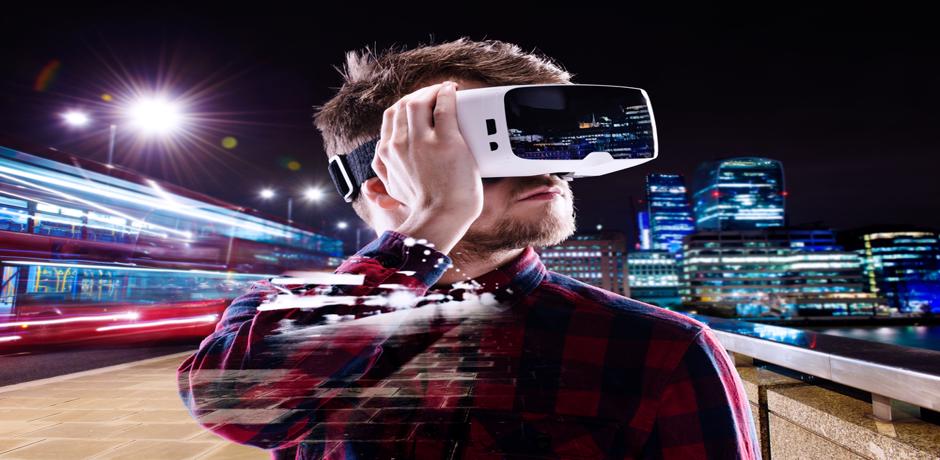 3248 W Foster Ave, Chicago, IL 60625
Average Review in Google: 4.8/5
Another great virtual reality experience in Chicago, VR Mania focuses on broadening the users' experience beyond the normal. The facility has great energy and the employees are excited and passionate about making sure your experience is great.  The facility has multiple booths, and gamers can play alone or against one another. The system is updated, and the screens are smaller, but they're for outsiders more so than for the gamer wearing the headset.
VR Mania Lounge wants guests to enjoy their experience, regardless of age or interest.  To achieve this, they work on providing experiences almost more than games, specifically.  They have a virtual reality tourism option, that simply allows players to explore and travel virtually, with plenty of different locales available. The images are sharp, crisp, and clear, and create a highly realistic effect.
For the more intense gamers, they not only offer hot games, like Arizona Sunshine (boy, do we love our zombies), but they provide tournament-style gaming across multiple booths. Come with friends, rent a few, and have a showdown.
Possibly the most interesting is the 3D anatomy vr experience.  This game doesn't really have any win/lose system behind it, but is perfect for the curious and the inquisitive. Players can simply explore the anatomical layers of the human body up-close and in person. Remarkably realistic, the game is also incredibly accurate.
Not satisfied with these games?  VR Mania Lounge is so intent on their customer service that with some advance notice, they'll do what they can do find whatever game you request if they don't happen to have it available.
While the Lounge is pretty solid on their gaming options and service, the "cafe" portion hasn't really quite played out. It's pretty safe to say that it's a great lounge, but maybe the cafe is still in progress.  It's a newer business (open barely a year), but they're learning quickly and working to expand and perfect their options for customers.
Redline VR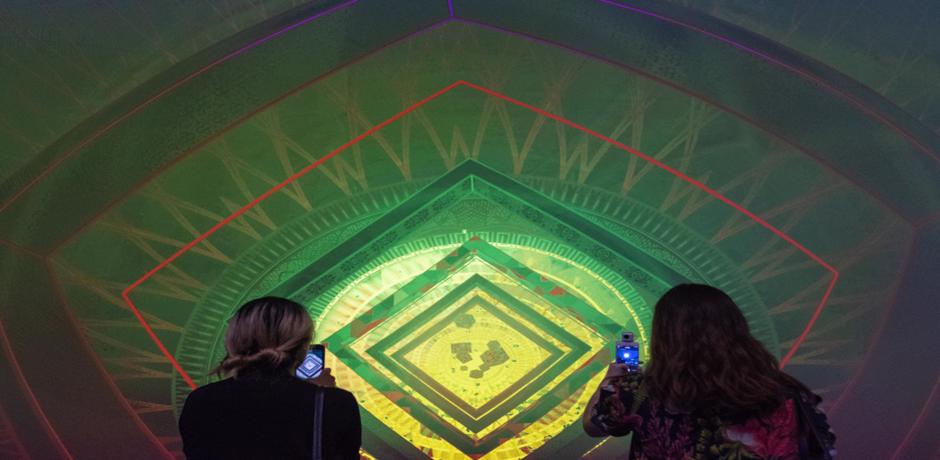 4700 N Ravenswood Ave suite a, Chicago, IL 60640
Average Review in Google: 5/5
Redline VR is pretty much brand new, but it's going to continue to climb (very quickly) to the top of the vr experiences list in Chicago.  It's only been open a few weeks, but it is very clear that the owners listened to the feedback of other facilities, found what worked and what didn't and are trying to implement the most successful parts.
For starters, Redline not only has a brick-and-mortar storefront, but they also offer to bring their products and services to customers. Company team-building events or birthday parties are usually the big ones to partake in this type of offer, but most facilities offer either a storefront or a moving service. Redline has both.
What makes Redline particularly unique is their specialized event nights.  Tuesdays, for the more artistic, they offer sessions teaching three dimensional paint design while wearing the vr headset. Wednesday's they currently run a Star Trek themed night, where 8 lucky players can engage in space travel, exploration, and fighting. Thursdays they have a ping-pong, tennis, and racquetball tournament, all done through vr.
The themed nights are only the beginning. Redline also offers another unique concept, but one that follows a current trend- escape rooms. This facility has a virtual reality escape room (and a soon to be completed mixed reality escape room), perfect for the curious and creative puzzle-solver.
The interior set-up feels a bit more unconventional to the typical dark walls and dark boxes characteristic of most virtual reality arcades. The seating isn't quite as comfortable, and it doesn't have the same high-tech aesthetic as other places. However, once you put on a headset, none of that really matters, does it?
AnthroPod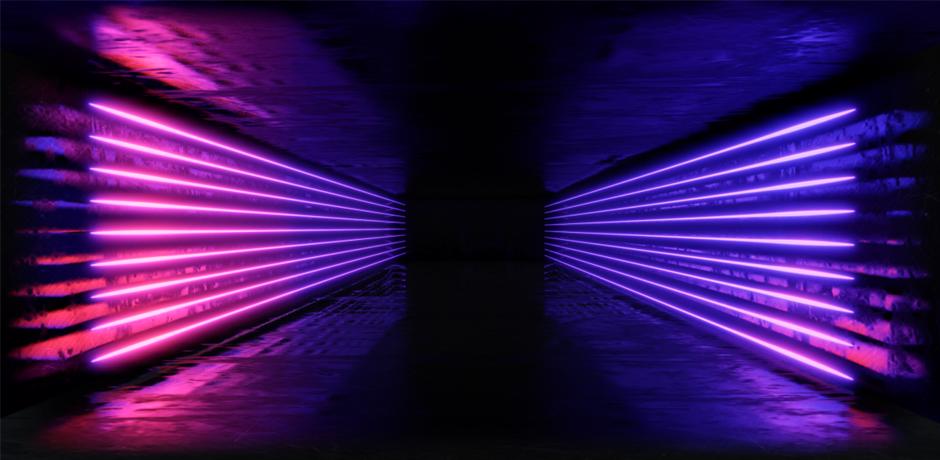 https://anthropodvr.com/booknow
2505 N Lincoln Ave, Chicago, IL 60614
Average Review in Google: 4.6/5
AnthroPod is another great place in Chicago, but I'd recommend it more for the experience than the specific gaming excitement.  What makes this business great is the range of options that guests have in finding what they'd like to experience.
For example, AnthroPod offers a "Virtual Reality Fitness and Self Defense" experience.  In a one hour gameplay, individuals can focus on fighting off attackers as well as getting in a solid workout.  It's unlike normal workouts, but is still highly effective.
For the overworked or overstressed, AnthroPod also has a guided meditation experience, for those looking to help immerse themselves and relax. It's a perfect way to connect with nature and explore the connection between nature and your mind.  It's relaxing and calming, and you'll leave feeling refreshed and revitalized.
They also have available to guests a AnthroPod Mobile, that can be rented out for a few hours for events and team building days. Whether you're looking to de-stress a group or with some sweating or guided meditation, employers might also want their employees to benefit from having a little bit of fun.
Kohler Water Spa at Burr Ridge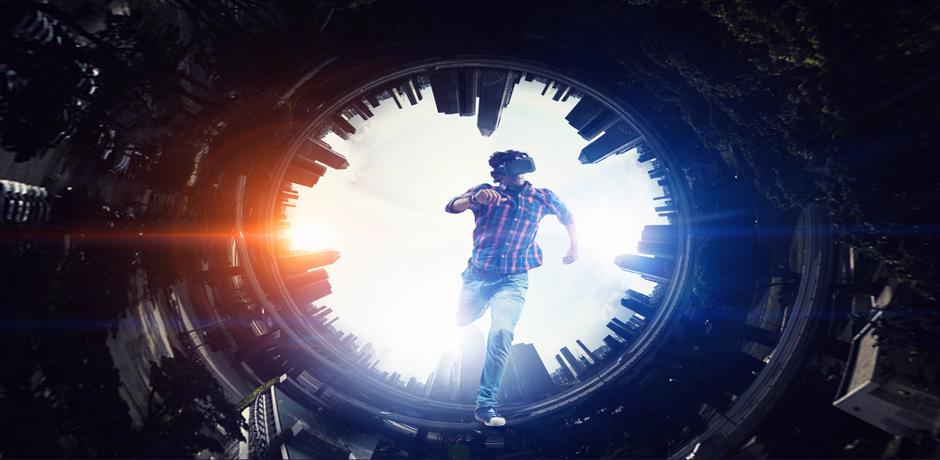 https://www.kohlerwatersspaburrridge.com/new-services
501 Highland Dr Kohler, WI 53044
Average Review in Google: 4.6/5
The Kohler Water Spa at Burr Ridge has ultimately made this list on a pre-emptive word about some about-to-be awesome services offered at this spa.  Recently, the spa just started offering virtual reality experiences with its more traditional options,  like the virtual reality pedicure.
Come get your fingernails and toenails done and ready for the summer while also getting yourself a mini-vacation or getaway.  We can't always afford the trips or luxury spa days we want, but the virtual reality, in this case, sets guests up to feel like they're nowhere near where they actually are.
Being able to do more than just close your eyes and turn on a vibrating chair, like at the spa when getting a traditional manicure or pedicure, is wonderfully calming. But, imagine being able to enjoy that while also being transported elsewhere, real or not real, and really escape exactly whatever you've got going in
These little escapes allow us more than we realize they do. Stress, anxiety, and depression are at unprecedented levels. More and more Americans are finding themselves struggling to use vacation days and find themselves ways to escape the horror of the news.  Finding little ways to temporarily set aside a lot of what's going on around us, reminds us what we appreciate in life and give us just a touch of distractions.
Virtual reality experiences are essentially that distraction. Take advantage of these particularly unique and wonderful experiences that Chicago has to offer, and whether you go with a group or on your own, watch how quickly you'll find yourself leaving behind your current stressors and finding yourself immersed in a fun, new experience you might otherwise never have.