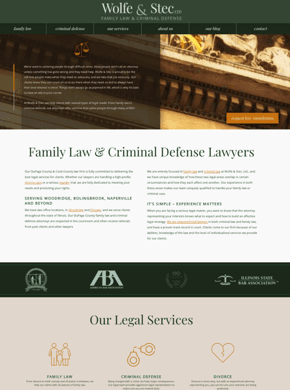 When facing a sensitive court preceding, it is critical to retain counsel that listens, takes responsibility, and has your back during difficult times. Over three decades serving Chicago, Naperville, and Woodridge, Wolfe & Stec, LTD has earned "Super Lawyer" status and a sterling reputation with their clients.
Wolfe & Stec have served the Woodridge, Naperville areas prolifically.
Marc D. Wolfe has tried over 300 cases to verdict.
Natalie M. Stec has legal experience both in New York and Illinois.