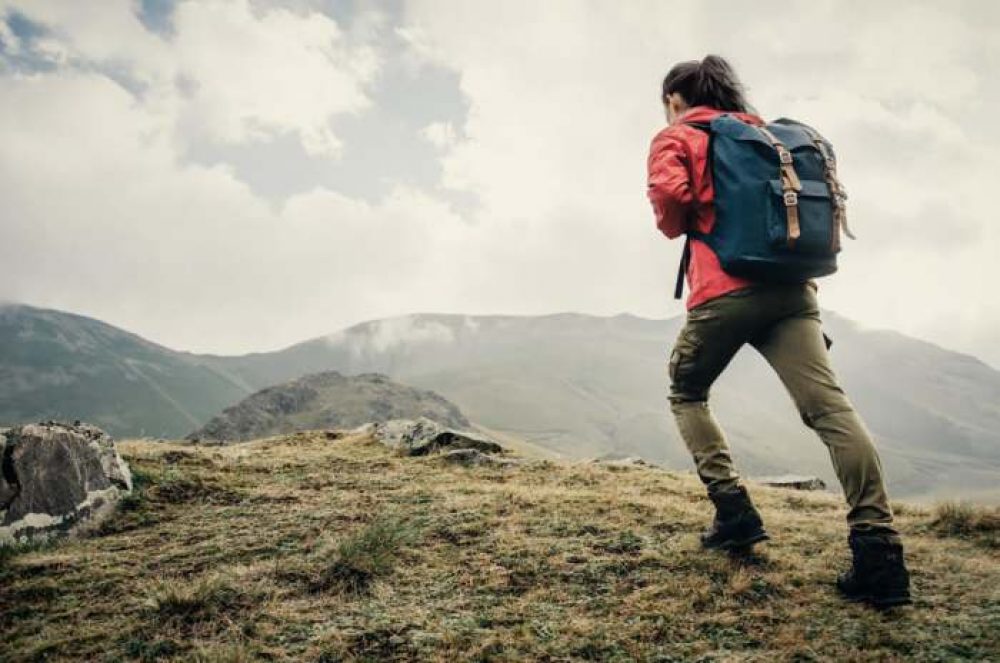 $31.98 in stock
1 new from $31.98
Free shipping
Last update was on: September 26, 2021 7:39 pm
Fabric is super lightweight, slightly elastic, quick dry and comfortable
UPF 50+ treatment provides excellent UV protection. Water resistant capacity helps resist light moisture
5 functional pockets including 2 side zip pockets, 2 cargo pockets with hook-and-loop closure and 1 back zip pocket
Elastic wasitband with drawstring for a adjustable fit. Ankle cuffs with a little bit of elasticity for a sporty look and easy wear
Women's cargo pants are back with a bang, and everyone's donning them, from street-style fashionistas and Hollywood celebrities to Instagram models. Thanks to recent Fashion Week runways, we've got manifold ways to style and wear these trendy pieces.
Cargo pants are a baggier and more relaxed cousin to leggings and chinos. They're also a great nod to combat-style wear, so these versatile pieces do pair well with everything, ranging from sneakers and combat boots to our favorite socks and even oversized sweatshirts.
For a good measure of comfort, we often team up cargo pants with equally relaxed tops like oversized sweaters — or preferably, try something 'loud', like a good faux fur coat. Besides, slouchy pants are a no-brainer match for fitted shirts and blouses, meaning you can wear cargo pants with your fitted tops so you give your favorite leggings a break.
If you're on the hunt for a fabulous pair of cargo pants that could easily double up as your workout go-to, we invite you to check out these cargo joggers from Libin. You can select these lovelies from a variety of staple colors and prints, including black, army green, camo black, navy, silver sage, steel gray, and of course, khaki. There's definitely something for everyone on your birthday gift list.
If there's one thing we've noted from working out and staying active for years, it's that the more breathable your outfit is, the more comfortable you'll be. We want cargo pants that go beyond casual wear; helping us move straight from the office to the gym. That's exactly what we feel about these Libin cargo pants made with a wick-away fabric blend of 92% polyester and 8% spandex.
The fabric is light, breathable, stays cool, and feels buttery-soft on the skin. This makes them ideal for our many exciting outings, which include dog walks, regular hikes, and corner store runs. The material is also quick-drying, so sweat won't stand a chance.
We know cargo pants are famous for their pockets, but boy oh boy, this pair has plenty of them (5 to be exact). There's a back pocket, a pair of cargo-style pockets with a loop-and-hook closure, and another pair of side pockets. Well, who would say not to extra baggage room for the phone, keys, makeup, mask, sanitizer, and other small knick-knacks? "They have pockets! 10/10… will be ordering more," comments Chelsea on Amazon. 6/26/2021.
What's more, all of these capacious pockets are zippered, providing us with extra peace of mind knowing that our precious belongings won't slip out or fall off during our walks. We're particularly obsessed with the large back pocket, which is almost invisible in the camo-style pair. They make it really hard for someone in front of you to tell if you're carrying stuff.
Belted regular pants and high-rise leggings are usually our go-to when we want to tuck in the tummy, cinch the waist, and make ourselves appear taller, but when it comes to cargo pants we prefer the elastic waistband with a drawstring design of this pair from Libin. We're sure you'll also love the adjustable fit that comes with this design.
These cargo pants fit so perfectly that one Amazon reviewer Taylor Smith says they're "the best cargo pants ever." And she isn't the only one who raves about how these cargo pants are "secure," "delightfully relaxed," comfortable, and well-fitting. "Absolutely loveeee these, truly my new favorite joggers," writes Chelsea Dyes, another happy reviewer on Amazon. 6/26/2021.
One feature that really blew our minds is the ribbed ankle cuffs that come up to around the calf when worn. They're fitted with a nice elastic band, chiseling a tapered look towards the ankles for easy wear and sporty appeal. Don't forget to wear your favorite perfume to look and feel your best.
One reviewer goes on to say "the quality is excellent, especially for the price! I love that they are waterproof and light weight! Will buy more colors." 6/26/2021. We also love the UPF 50+ treatment on the fabric that helps stave off harmful UV rays that may cause skin damage and breakouts.
We also appreciate that we can simply toss these cargo pants in the washing machine along with the rest of the laundry. Many wearers, including Marlee, agree with us, writing "They look nice on and wash well." 6/26/2021. It helps that the pants are equipped with a reasonably effective waterproof capacity to help resist light splashes.
Overall, Libin women's cargo joggers are a workhorse of everyday fashion. For us, they make great-looking and breathable workout pieces, but versatile enough for casual wear. They look and feel so good that Sandy's husband gave her "an unsolicited compliment!" 6/26/2021.