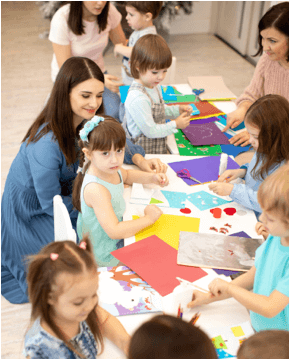 At the Children's World Daycare Centers Campus, kids are allowed to explore a safe and nurturing campus. The staff facilitate activities designed to nurture children physically, emotionally, and intellectually.
Children's World has two locations — one for babies and toddlers and the other for preschool and kindergarten.

Daycare services are ideal for infants up to toddlers.

Children's World also makes sure to prepare children for further stages of education.