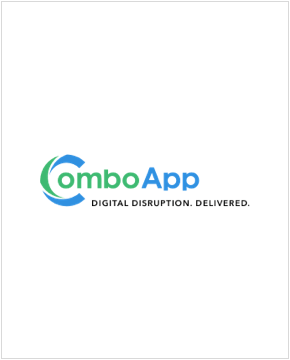 233 S Wacker Dr # 9390, Chicago, IL 60606
Phone: (773) 305-0886
Founded: 2009
CEO: Vadim Chernega
Top Clients: Mobisystems, Polaris Office, Intel, Tegna, SeaWorld
Expertise: Mobile marketing and PR.
ComboApp is a mobile marketing and PR agency focused on helping companies monetize their apps. If you're considering developing a mobile app or a wearable device, ComboApp can turn your vision into reality.  Not only does the company handle everything from marketing analysis to product strategy, design, and launch, but it also ensures media coverage as a way to increase brand awareness and maximize the number of downloads.
With over 800 projects to their name, ComboApp accommodates a wide range of clients from industries like healthcare, retail, travel, education, and media. Over the years, the agency helped physicians and patients connect across digital platforms via chatbots, developed mobile apps for banks and retailers, and created instructional coaching tools for schools.
As a marketing partner for SeaWorld's, ComboApp was in charge of launching its newest kid-friendly portfolio of educational mobile apps to an oversaturated market segment. Not only did the SeaWorld app have a 30 day user retention rate 22% above market average, but the agency managed to draw tens of thousands of views and clicks on the SeaWorld's social media platforms.