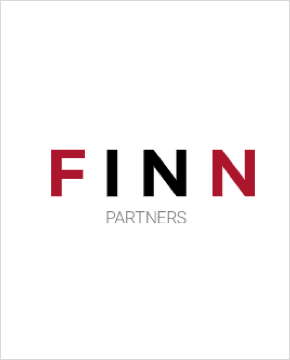 625 N Michigan Ave #2300, Chicago, IL 60611
Phone: (312) 644-8600
With headquarters in New York and 16 offices all over the word, in major cities like Los Angeles, Frankfurt, London, Jerusalem, Paris and Shanghai
Founded: 2011
CEO: Peter Finn
Top Clients: Allianz, Equinix, Carnegie Mellon University, Jamba Juice, Crystal Cruises
Expertise: Crisis communication, B2B marketing, community relations, consumer marketing, corporate communications, and corporate social responsibility.
Named "Best Midsize Agency" in 2015 and "Best Agency to Work For" in 2013, Finn Partners has earned its reputation as a leading communications agency. From arts and education to entertainment, heath, financial services and even publishing, the company is well-versed in a slew of industries.
Considered to be one of the fastest growing independent public relations agencies in the world, Finn Partners' Chicago-based experts live and breathe PR.
Maybe your needs are more simple like creating a website and producing quality content that will get you noticed. Maybe you need support in shielding your brand from a potential crisis, driving attendance at your next big event or designing a digital campaign to increase social buzz around your business. However small or big your challenges, Finn Partners can tackle them.