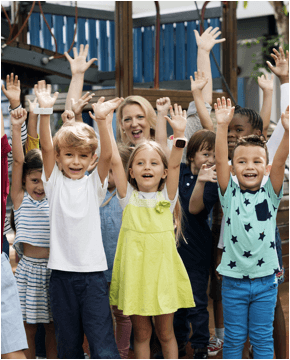 The teachers and staff at iLearn Center take a holistic view of child development. Kids are provided with a curriculum consisting of play, art, language, and lessons — so they can grow to be well-rounded individuals.
Food at the center is prepared fresh and entirely organic.

iLearn uses its in-house Intelligent Learning Curriculum to take a holistic approach to learning.

iLearn provides many opportunities for parents to stay connected.