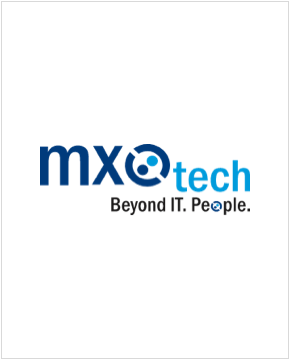 1101 W Adams St Ste A, Chicago, IL 60607
Phone: (312) 554-5699
Founded: 2005
CEO: Joanna Sobran
Top Clients: American Dental Hygienists' Association (ADHA), American Physician Institute, Home Carpet One, Crown Mortgage, Rockwell Partners, Biofoam
Expertise: Managed IT services and custom software applications.
MXOtech is a technology consulting company that solves business technology problems for healthcare, utilities, manufacturing & distribution, professional services, and construction companies.
An "IT concierge for clients," as MXOtech calls itself, the agency boasts a 98 percent client retention rate and delivers technology services ranging from Managed IT Services to Custom Web Development and System Integrations. Their engineers and developers help companies not only protect their data with a safe backup technology, but also scale up with high-end servers, software programs, and applications.
If you're a business owner struggling to meet compliance mandates, eliminate paper processes, or implement business workflows, MXOtech is more than equipped to help you. What's even more unique about MXOtech is their hiring practice: 40 percent of their employees are women.